Have you been looking for the best laptops in India? Your search has come to an end because this article puts forward the top 10 laptops in India. You need to choose the one that will meet your specific needs with a very high level of accuracy. You will find a brief guide on how to choose the best laptop in India below our top ten products.
The beauty of everything is that you can buy any of these products from many more from leading eCommerce sites in India through TechNetDeals.com at very competitive rates. The product will be delivered to your doorstep within a very short period of time.
1. Apple MacBook Air MQD32HN/A Laptop :
Key Specifications
This is one of the most compact, lightweight, and affordable laptops in the market. It is one of the best choices for entry-level laptops. The machine was first introduced in 2017 with a slightly faster processor from 1.6 GHz to 1.8 GHz compared to the 2015 model. The machine maintains its Intel 'Broadwell' processor. MacBook Air is fast enough for streaming, browsing, office, and social needs. It is one of the high performance best laptops in India.
The Apple MacBook Air MQD32HN/A Laptop also comes with faster graphics of 6000 chip which is similar to the 2017 graphics. It is an improvement from the 2014 graphics which is 5000 chip but the RAM remains standard at 8GB. In case the 1.8 GH is not sufficient, you may upgrade it to 2.2 GHz Intel Core i7 processor.
Apple also has the Turbo Boost feature which over-clocks the processor to push it to higher speeds. If there is sufficient power and the temperatures are at safe levels, the turbo booster 'over-locks' the core which enables it to work faster. This pushes the standard 1.8 GHz i5 processor to 2.9 GHz. The Turbo Booster also pushes the customized choice of 2.2 GHz i7 processor to 3.2 GHz.
When it comes to storage, you can get a standard choice of 128 GB or 256 GB. However, you can double the onboard storage to a maximum of 512 GB. It's advisable to enhance the storage if you will be storing some videos, images, and music. However, the 128 GB will be enough if you will be performing lighter responsibilities like browsing.
The machine comes with two USB 3 ports of u to 5Gbps for the normal peripherals. You will also get one Thunderbolt 2 port of up to 20Gbps for fast external hard drives or adding a large display. The other features include MagSafe2 Power port, SDXC camera card slot, and a 5mm head jack.
This laptop has a diagonal led screen or 13.3 inches with a resolution of 1440 by 900 pixels. The pixel density is just under 128 pixels per inch (PPI). The display is not bad but pro users find it to be a bit fuzzy. The laptop is among the [easyazon_link keywords="MacBook Air" locale="IN" tag="technetdeals0-21″]cheapest MacBook Air[/easyazon_link] you can find in the market. You cannot upgrade its 8GB RAM.
Pros
The price is very affordable
It has an expandable processor
Thin and Lightweight laptop
 Impressive battery life
Cons
8GB RAM not upgradable
The display is not very clear for pro users
View On Amazon    View On Flipkart
2. Dell Inspiron 15 5000 5567 Laptop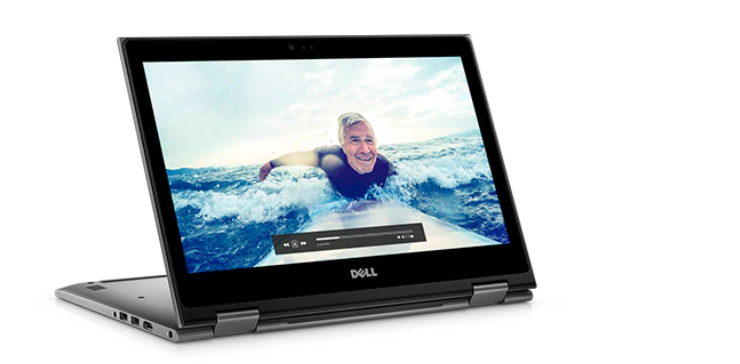 Key Specifications
You will find the user manuals, power adapter, and an Accord together with this laptop in the box. Dell Inspiron 15 5000 5567 Laptop has a glossy plastic finish with the company's logo. The material is bendable but does not cause ripples on the LCD screen when you press it. The hinge seems to be overly tight which calls for the use of both hands in the opening. You can remove its bottom lid with a lot of ease by unscrewing the bolts. Dell Inspiron 15 5000 5567 is the best laptop in India under Rs 30000 for anyone who is looking for a reliable service.
Dell Inspiron 15 5000 5567 Laptop has a 2.5-inch drive. Its motherboard offers two slots for the RAM. Most of the laptops that come at its price only have one slot for the RAM. One slot comes with 16GB DDR4 -2400 chip and the other one is free for purposes of upgrading. It features a full HD IPS panel that features a standard 1920 – 1080 resolution in a modest 15.6-inch diagonal that translates 142 pixels per inch and 0.18 by 0.18 mm pixel pitch. This machine has some of the best color reproduction properties in the market. It makes it be one of the best gaming laptops on the market. The pixels also have a high response or reaction time.
Pros
Decent built
The screen does not utilize PWM across all levels of brightness
Highly affordable
 Way above average picture quality
Expandable RAM
Long battery running times
Good input devices
Cons
No keyboard backlight
Low luminance and limited viewing angles.
Low storage and slow SD-reader
View On Amazon   View On Flipkart
3. Acer Nitro 5 AN515-51 Laptop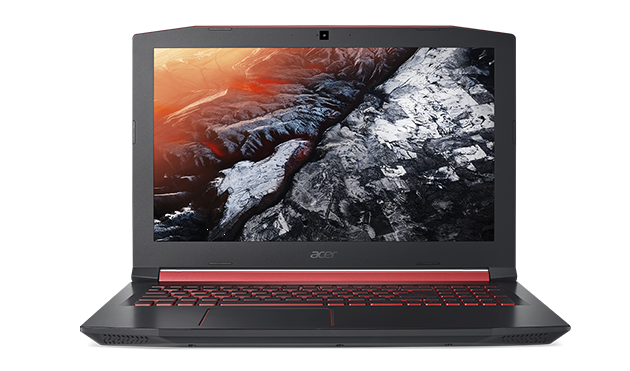 Key Specifications
The Nitro has an explosive moniker but it is not going to turn many heads. It has a black brushed aluminum lid that has the glossy embedded aluminum logo. Keep a piece of cloth around if you have oily hands because the laptop tries to pick up any excess residue. The interior of the laptop is manufactured from a black plastic and candy res ascents. These features are excellent for anyone who is looking for the best laptops in India.
The machine has enough ports with a pair of USB 2.0 ports on the right side. The life side has a USB 3.0 port, SD card reader, Kensington lock, Giger bit Ethernet, HDMI 2.0, and a USB Type-C port. When looking at the display, Acer Nitro 5 AN515-51 Laptop has a display screen of 15.6 inches, 1920 by 1080 display which is fairly bright. However, you may find that the colors are not as accurate as you may desire. The good thing is that the laptop has sharp details.
It has a pair of speakers on the front section of the system that can fill a medium-size conference room quite well. The speakers are not so clear and you may need to enhance them. Touchpad and keyboard are quite serviceable or comfortable. It enhances a fast testing speed. It is one of the best laptops for gaming. When looking at the performance, this model is a hardy multitasker because of its high processor and RAM. The battery can last you for three hours when out of charge which is not bad for the price. Acer Nitro 5 AN515-51 Laptop comes with a limited warranty of one year. It has a webcam but some people will tell you that its images are not as clear as you may desire. In summary, this is indeed a great machine and can also support the HTC Vive. This gadget will truly give you the value for your investment.
Pros 
Solid Full HD gaming speed
Runs cool
Affordable Price
Office-friendly design
Solid overall performance
Decent graphics
Attractive Design
Cons
Subpar battery life
Single channel memory
Dull displays
View On Amazon   View On Flipkart
4. Asus X541UA-XO561T Laptop 
Key Specifications
Have you been looking for best high-performance laptops in India? Part of your answers lies in Asus X541UA-XO561T Laptop. This laptop has a largely plastic body with a decent finish and fit but it has room for improvement. You can notice a small ripple when you apply some pressure. The good thing is that this product is quite durable. The laptop has a full-sized keyboard with well-spaced keys that are comfortable for typing. They don't feel spongy or floaty. 
All the ports on this machine are located on the left side. They are made up of one USB type, two standard USB ports, HDMI, VGA, and a microphone or headphone combo socket. The SD card is located on the front section and a DVD drive on the right. The machine has only 2-full sizes of USB ports which serve most people quite well. The battery is permanent as the bottom is fully sealed.
The Asus X541UA-XO561T Laptop comes with a full HD resolution with a display of 1366 by 768. The screen width is 15.6 inches and the icons and texts are less jagged making reading quite easy. However, viewing angles and colors are not so good. It has narrow horizontal and vertical angles. The machine is like other mainstream laptops. You may also want better spacing between the USB ports.
Asus X541UA-XO561T Laptop is powered by the core i3 processor from Intel. It is a dual-core CPU that comes with a maximum frequency of 2.4 GHz. It also has 4GB stick DDR4 RAM and 2.5-inch 1 TB hard drive. The other specifications include 36 Whr battery, a 3-cell, stereo speakers, Bluetooth 4.0 and Wi-Fi 802.11 b/g.n just to name a few.
Asus X541UA-XO561T Laptop is perfect for people who want to do a lot of typing because the keys are well-spaced out. It is an excellent machine within the price range.
Pros 
Full HD display
Good speakers
Comfortable keyboard
Cons
Weak battery life
Not so good finish and quality
Distracting hard drive vibration
Narrow viewing angles
Screen color banding
View On Amazon   View On Flipkart
5. HP 15-bs652TX Laptop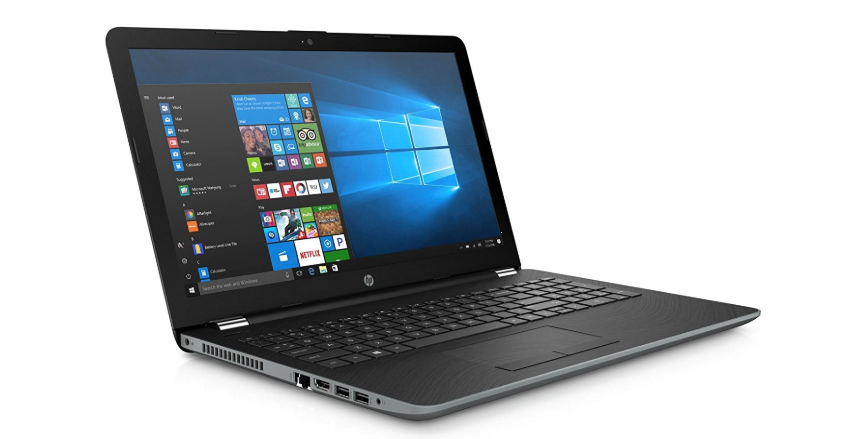 Key Specifications
This is one of the most affordable HP laptops that you can find in the market. The machine is powered by an intel core i-3 6006 u (6th edition) and comes with a RAM of 4GB. It has a screen size of 15.6 inches and an internal storage of 1 TB. In addition to its display features, it has a screen resolution of 1366 by 768 pixels. It comes with an HD True Vision HD Webcam camera and a SATA hardware interface.
HP 15-bs652TX Laptop has two inbuilt speakers that produce an excellent sound. The ports and slots in this machine include one USB 2.0 and two USB 3.0, VGA port, HDMI, optical drive, media card support, and RJ45 LAN(Ethernet). A machine is an ideal option for anyone who is looking for the cheapest laptop in India.
This laptop will surely keep you connected on top of all activities each day. It has a long lasting and reliable performance battery life and you can surf with a lot of ease. What a great way to keep connected to whatever matters. HP 15-bs652TX Laptop has a beautiful interior design that will fit in your lifestyle quite well. The laptop has unique textures and playful patterns that add a little color to your daily life.
HP 15-bs652TX Laptop is preinstalled with the Windows 10 OS and access to popular apps like Dropbox, Netflix, music, photos, and Cortana. The pre-installed windows have higher protection against public exposure, malware, and viruses. This will keep your personal information safe and features malfunctioning. It is a thin and light weight machine that will not let you down. It has an HP fast charge battery and the long-lasting 4 cell 41WHr HP will make sure you are entertained for long.
Pros 
Intel Core i3 processor
Has dedicated graphics memory for gaming
Has an anti-theft system?
4 GB RAM & 1 TB HDD
Lots of storage
2 GB AMD graphics card
Expandable RAM
Pre-installed Windows 10 OS
Latest windows with new style and look
Longer battery Life
Can read memory card directly
Cons
Fewer processing cores
No VGA port
 No anti-glare screen
not very sharp screen
View On Amazon   View On Flipkart
6. Acer Aspire 3 A315-51 Laptop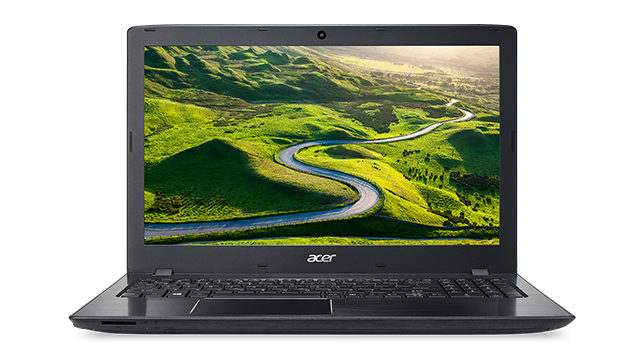 Key Specifications
Acer Aspire 3 A315-51 Laptop is a perfect choice if you are looking for the best laptops in India. It's an affordable product for students and families that are looking for an excellent way to stay online without breaking the bank. It has an attractive gun metal greyish design and built. The machine is not as portable as the other laptops in the same price range. It has a relatively slender 15.6-inch frame and weighs approximately 2kg. It has several ports and three USB connections. It also has an SD card reader, HDMI connection, and a decent small Ethernet port.
The laptop has a full-sized chiclet keyboard with well-spaced and sized keys. It allows users to type with a high speed that is quite comfortable. It has a full HD screen meaning that the images are at least clear. The resolution of 1920 by 1080 produces sharp results. The challenge is that most people don't like its color production and visibility. Acer Aspire 3 A315-51 Laptop rates as one of the best laptop in India under Rs. 30000.
Acer Aspire 3 A315-51 Laptop comes with dual sound speakers housed at the bottom of the machine. This is not an excellent location for laptop speakers as it will swallow the voice. Therefore, it is better to hook up headphones or speakers if you want to enjoy the tunes from your music or movie. This is an excellent laptop for gaming. Acer Aspire 3 A315-51 Laptop is also very good for browsing the internet. However, it is not the best choice if you will be spending most of your time on the internet.
The features that make Acer Aspire 3 A315-51 Laptop to stand out from the market include its solid design, decent battery life, respectable connectivity, and a satisfying keyboard. The main setbacks are the lack of color accuracy, and poor visibility. All said and done, Acer Aspire 3 A315-51 Laptop is a decent day to day laptop that comes at an affordable price.
Pros 
The comprehensive and comfortable typing experience
Satisfying keyboard
Decent connectivity
Solid and attractive design
Long battery life
Cons
Basic display
Limited performance
View On Amazon   View On Flipkart
7. Lenovo Ideapad 320E Laptop
Key Specifications
Lenovo manufactures some of the top 10 laptops in India. The design of Lenovo Ideapad 320E Laptop is meant to make your life easy. It has a very powerful processor and a discrete option for graphics. You will get individual assistance from Cortana given the Windows 10 home. It will help in answering your questions and opening apps both spoken and typed. The laptop has a clean desktop interface and a lot of simplicity. You can count on the performance of this device that has the ability to multitask. You can simultaneously run multiple programs with a seamless transition between tabs.
It has an excellent look that guards against tear and wears. The Lenovo Ideapad 320E Laptop has a broad range of graphics options. It offers an excellent performance that does not compromise its overall responsiveness and speed. You will enjoy the crisp visuals whether you are editing or creating content. The laptop offers a brilliant full HD resolution of 320 and has the anti-glare technology. Thanks to the hybrid storage of this gadget. This is more than enough room for building your movies or photo collection.
The Windows 10 Home comes with so many exciting and new features from Cortana. The Lenovo App Explorer will also keep everything simple. The laptop has a redesigned touchpad to enhance its responsiveness. Just zoom, click, or touch and you will feel the difference. The DVD drive will give you an easy access to your lovely movies. Finally, Lenovo Ideapad 320E Laptop features Dolby Audio-optimized audio speakers that deliver crystal-clear audio with very little distortion. What a beautiful way to stream your favorite videos or lyrics and also chat with your family.
Pros 
Great feeling when you pair with a laptop
Sturdy magnetic connector
Micro SD card reader
USB-C port
Touchscreen
Affordable
Cons 
View On Amazon   View On Flipkart
8. DELL XPS 15 Laptop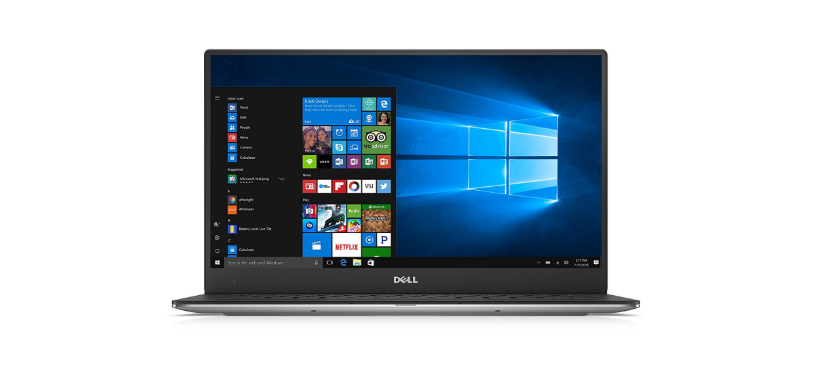 Key features
This is one of the cleanest, clearest, and loudest laptop you can find in the market. The speakers produce very rich sound with razor-sharp clarity and full sound. The sound technology will give you a surround-sound experience wherever you go. The internet and webcam of DELL XPS 15 Laptop allows you to connect with your friends throughout the world. You can also watch 3D videos from the comfort of your home. The machine is highly committed to quality especially when it comes to service delivery.
Pros 
Excellent IPS display
Impeccable built quality
Speedy performance
Cons 
Expensive
Very high loads of GPU throttles
Lackluster battery life
View On Amazon   View On Flipkart
9. Apple MacBook Pro
Key Features
 Apple MacBook Pro comes in two sides which includes the 13 inches and 15 inches. However, the 15-inch laptop deserves the Pro name more than the 13 inch one. The two devices come with the apple design expertise, solid-state flash storage, retina displays, and kay lake chips of the seventh generation. Apple MacBook Pro has a premium design with a dark classic finish. It also has a dark catching retina display. The machine has a touch bar that also gives you a touch ID fingerprint reader. It's among the best laptops in India for your consumption.
The main specs and features include improved graphics and Kaby lake processors. This results in an amazing performance pump. The RAM for the 13 inch is lower than that of the 15-inch Apple MacBook Pro. The other beauty of it is that the RAM is upgradable. The machine also has integrated graphics card. The machine does not offer a 4K display even though this is not a necessity for this size of a machine. It comes with a storage of 256 or 512 GB. It's one of the best machines from the Apple brand.
Pros 
Precious trackback
Upgradable RAM
Useful addition of touch ID
Fast performance especially the disk speeds
Incredible audio quality
More powerful and colorful retina screen
Thin and lightweight
Well-built and attractive
Cons 
No more Magsafe
Shorter battery life
Only USB-C ports
Expensive with touch bar
Easy to hit touch bar by accident instead of the Delete key
View On Amazon   View On Flipkart
10. HP Spectre x360 Laptop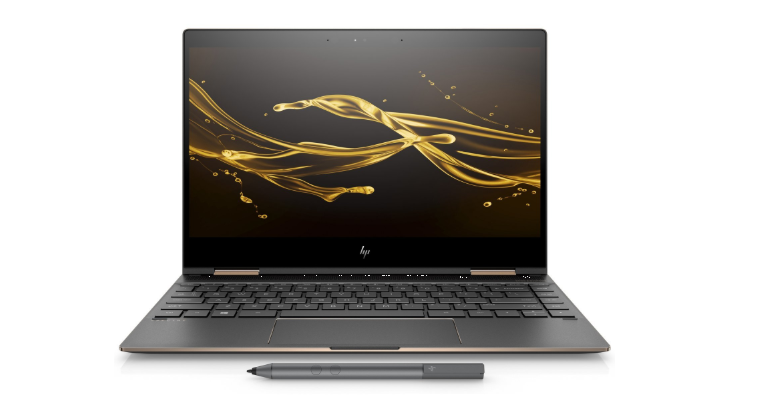 Key Specification
HP Spectre x360 Laptop an excellent choice when shopping for top laptops in India. This machine has one of the most compact designs in the market. It has a very high level of precision and multipurpose USB-C ports. It has one USB-3, one USB A port and two USB-C ports among other features. It has a glossy new 13.3'' full HD display in the 2 in 1 beautiful design. The machine also has an excellent intel seventh generation Kaby Lake CPU.  The audio quality of the quod speaker setup is great giving you a marvelous listening experience in all modes. The touchpad and keyboard are user-friendly giving you an excellent typing experience. The battery life can take you for more than eight working hours. Its, indeed a reliable laptop in the market.
Pros 
3-year standard warranty
Slim design
4 K sharp image quality display
Great performance
Has USB-C and USB-A ports
Great trackpad and display
Powerful quod-speaker setup
Lightweight and compact
Wide touchpad
Cons 
A bit costly
system runs somehow hot
video out needs USB-C
4K resolution has a slight decrease in system output
View On Amazon   View On Flipkart
How to Choose the Best Laptop in India?
The best Laptops in India will not definitely be a good option for you. This is because we have varying tastes and preferences and consumer needs. The best way to choose a good laptop in India is to evaluate your needs. You need to ask yourself how you will be using the laptop. Maybe you even don't know the kind of questions you should be asking before you buy an ideal laptop. The solution is to read this article further as it seeks to provide informed answers to the common questions that most people who buy laptops in India search for.
Do I Need a Laptop That I Can Travel with?
Most people in India find it critical to stay connected with their laptops most of the time because a large proportion of our life and work has gone online. You will still need to be connected whether you are on a holiday of the official trip. It is important to get portable laptops if you will be moving with them around most of the time. For example, you could go for the [easyazon_link identifier="B0725ZCM66″ locale="IN" tag="technetdeals0-21″]Dell XPS13[/easyazon_link] that is manufactured from a single aluminum piece. It has a slender and sleek design and falls among the smallest 13.3-inch bestselling laptops in India.
On the contrary, there is no need to buy a sleek laptop if it will be staying at home most of the time. You could save some cash by buying one of the top 10 best affordable laptops in India that have good specs but less premium materials and no slick design. In this case, the functionality of the laptop will be more important than the price. A perfect example of top 10 best and cheap laptops in India is the [easyazon_link keywords="HP Pavilion" locale="IN" tag="technetdeals0-21″]HP Pavilion[/easyazon_link] which has a storage capacity of 1TB for your music and movies or the Intel 3 processor that supports daily computing. It is important to confirm whether you have the right connectivity irrespective of the laptop size you choose. For instance, you may require the HDMI to connect to the SD card reader for your memory card, TV, and USB type C or USB 3.0 for hard drives and cameras.
What About the Power Requirement?
Are you a word-processing type or basic-browsing individual? You could also be a serious multitasker who requires messenger, PowerPoint, and Spotify to run concurrently. You could also be a creative individual who works in Adobe Photoshop all day long. All these individuals need various amounts of power. You need to understand that the RAM and processor of your laptop is what controls the power. Make sure you have something that will not leave you hanging in the middle of the task when you have no power source with you. The best 2 in 1 laptops in India work more effectively but consume a lot of power. Therefore, you should be willing to pay the price if you are looking for Best Laptops in India that will retain power for some time.
Do I Need an SSD for the Laptop?
An SSD will ease the working of the Laptop and could a special feature for most laptops. It enhances the speed of everything you are doing like booting the laptop in the morning or launching word and photoshop. The SSD is a storage type that replaces the traditional hard drive which is normally clunky and produces a lot of noise. SSDs don't have any moving parts like the traditional hard disks that have to spin 'platters'. The SSD is quiet, thin, light and very fast and nothing describe the best quality laptops in India more than this attribute.
Which is the Best Operating System Between Google, Windows, and Mac
Laptops come with various operating systems and it's critical to choose the best for your operations. Windows work on laptops from a broad range of manufacturers and are easy and familiar to use whether you are using the word or web browsing. MAC OSX will only run on Apple desktop computers and laptops. It has an intuitive design that is easy to use and can be synchronized with iPads and iPhones for sharing videos, music, and calendars.  Finally, the online services from Google have managed to develop Chrome. The system runs very well on the lightweight Chromebook laptops.  It's ideal for people who work in online applications for creating spreadsheets and processing word while saving the files online.
But I will be Editing Photos and Watching Netflix
You definitely need one of the top 10 laptops in India if you will be editing photos and watching Netflix. You should get a high-resolution laptop to achieve the above objectives with a lot of precision. A photographer or designer who is working with illustrator or Photoshop also needs the same requirements. The screen resolution will define the number of resolutions on your screen. More pixels will produce sharper, clearer, and more defined pictures. This feature could be your definition of the best laptops in India. One of the best products that will help you to achieve these objectives is Dell XPS 13 even though you can find other products through research.
What About the Brand
Each brand has its own strength and weaknesses. Go through customer reviews and you will discover the best brand and model for you. Some of the leading brands in India include Apple, Hp, Plastron, Asus, Lenovo, and Dell.  The customer reviews will give you an objective opinion about each product to help you make an informed decision. Match the stated features, customer comments, and consumer needs to the top 10 best laptops available in India before you make a purchase.
Conclusion
Getting the best laptops in India is not as easy and you may think. This article has listed for you top 10 Laptops in India. However, the choice you make depends on your unique needs. A certain laptop may be a perfect match for one individual but not the other. Be keen as you make a decision so that you don't have regrets in the future.