With the recent release of the iPhone 15, more and more people are considering upgrading their older iPhone models. However, iPhone 14 users are having doubts if the iPhone 15 is still worth upgrading, especially given that it was just released last year around this time. Moreover, there's this fast-paced nature of the iPhone industry that makes the upgrade a bit more questioning.
So, if you're one of the many iPhone 14 users who are contemplating whether to upgrade or not to upgrade, here are some key steps to help you make a decision:
Evaluate Your Current Device's Condition
Start by assessing the condition of your iPhone 14. Is it still performing well, or have you noticed a decline in battery life, speed, or overall functionality? When it comes to performance, the base model of the iPhone 15 runs on an A16 Bionic chip, while the iPhone 14's base model only comes with an A16 chip.
When it comes to the battery life, there's no significant difference as they are both advertised with up to 20 hours of video playback. That means you can enjoy longer screen times, even if you're streaming content or using data-intensive applications.
However, it's worth considering the role of your internet provider in this equation. A reliable internet connection, like HughesNet, is crucial for seamless streaming and app usage. But overall, a well-maintained and fully functional iPhone 14 might not require an immediate upgrade, especially if it meets your daily needs.
Consider Your Budget
The base model of iPhone 15 starts at $799, which increases as you add more memory or opt for a Pro or Pro Max version. The iPhone 14's base model also started at $799. Assuming you opt for a higher model or memory like the iPhone 14 Pro Max 256 GB, it might not be ideal to upgrade right away, especially if you compare the specs of the iPhone 14 Pro Max and iPhone 15 Pro Max.
Compare the Specifications of the iPhone 15 to Your Phone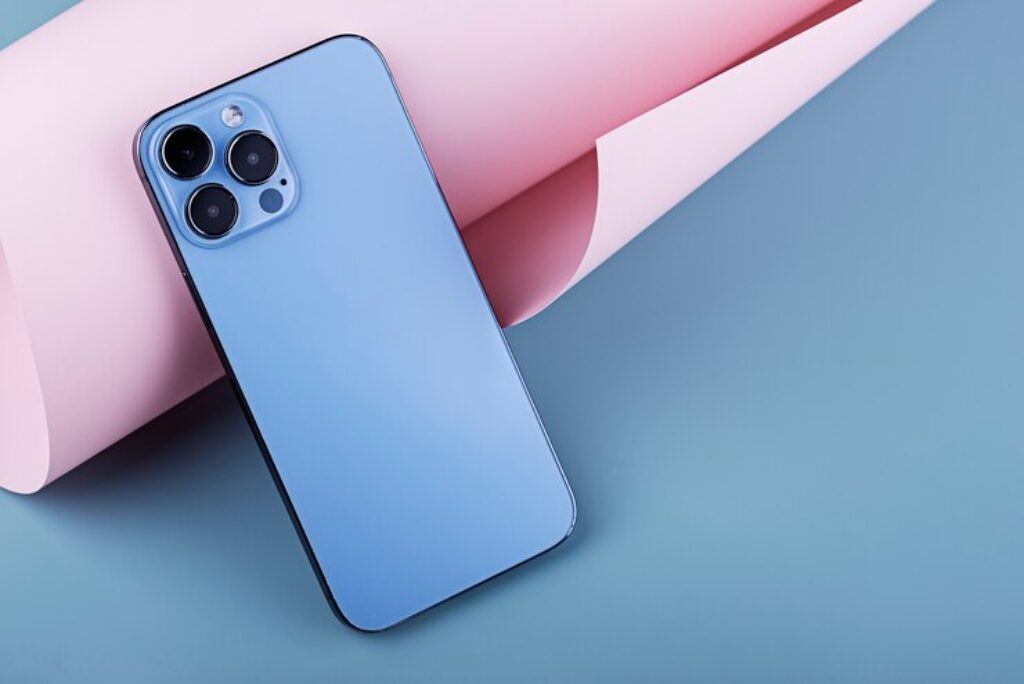 The biggest upgrades of the iPhone 15 are the upgraded camera, the design material, and the USB-C. These are the three notable features of the iPhone 15 series. The 15 series comes with optical zoom .5x, 1x, and 2x, whereas the 14 only has .5x and 1x.
Another significant change in the iPhone 15 is the design material. The 15 series boasts its titanium material, which not only adds durability but also lends a sleek and premium feel to the device. The last and the most controversial one is the transition to USB-C.
If you've been using previous iPhones with a Lightning port, the shift to USB-C might require you to invest in new cables and accessories. It's essential to factor in any additional costs associated with this transition, such as purchasing USB-C cables and adapters if you don't already have them.
Check the Trade-In and Resale Value
Trade-in programs have gained popularity as a hassle-free and efficient way to upgrade to the latest iPhone model. Apple and various authorized retailers offer such programs, providing an opportunity to substantially reduce the financial burden of purchasing a new device.
When you participate in a trade-in program, the process is relatively straightforward. You provide details about your current iPhone, including its model, condition, and storage capacity. In return, you receive an estimated trade-in value for your device. This value can vary based on the specific model of your iPhone 14, its condition (whether it's in pristine condition or shows signs of wear), and its storage capacity.
Check Feedback and Reviews
Before making a decision, browse online forums, tech communities, and reviews to gather insights from other iPhone users who have made the switch from the iPhone 14 to the iPhone 15. Real-world experiences and user feedback can provide valuable perspectives and help you make an informed choice.
The Bottom Line
Incorporating these considerations into your decision-making process can help you weigh the benefits and drawbacks of upgrading from the iPhone 14 to the iPhone 15 more comprehensively. But of course, your decision should align with your unique needs, preferences, and values, making sure that your digital experience is improved and that you're not just wasting money to keep up with the trend.
Read Also: