It's now popular to get a touchscreen laptop in this day and age. This has been the case since Windows 11, which enhances touchscreen functions. This Asus 2-in-1 Q535 review is now much more compelling to read in 2022.
Start reading this post if you're thinking about purchasing this laptop so you can make the greatest choice for yourself.
Asus 2-in-1 Q535 Specifications:
The primary specifications of the Asus 2-in-1 Q535 are as follows:
Operating System (OS)
Windows 10 Home (Upgradeable to Windows 11)
Display
15.6" UHD (3840 x 2160) Touchscreen
Processor
8th Generation Intel Core i7 8550U (1.8GHz)
Graphics Card
NVIDIA GeForce GTX 1050
Memory
16GB DDR4 RAM 2400MHz
Storage
256GB SSD + 2TB HDD
Connectivity Ports
1x USB 2.0 Type A Port
1x USB 3.0 Type A PortBluetooth
4.21x HDMI port
1x Media card reader
1x 3.5mm Headphone/Microphone jack
1.3GBps 802.11AC WiFi Connectivity
Color
Gun metal grey
Price
$1,998
Asus 2-in-1 Q535 Review
After using the Asus 2-in-1 Q535 for a week, here's what I found:
1. Design
The design and construction of this laptop are really impressive, in my opinion. The laptop's glossy gun-metal grey hue is both attractive to the eye and comfortable to hold. The touchscreen's surface is fairly smooth, which makes using it as easy as I had hoped.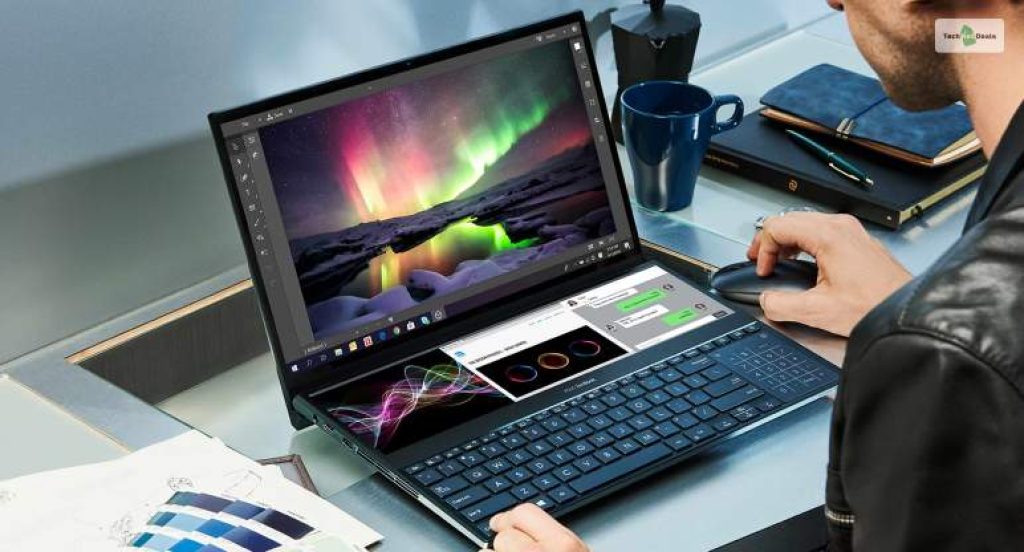 I thought this laptop's 2 kg weight was rather modest. That could be the case, though, simply because I'm accustomed to using and transporting larger gaming computers. The laptop's heat sink is located at the rear on the side. As a result, when using this laptop's touchscreen mode, your hands won't get burned when they touch the sides.
The keyboard with backlighting is also quite decent. But I think it could be a little more robust. This is, again, just a matter of personal choice since I favor mechanical keyboards.
2. Display
The Asus 2-in-1 Q535 display is fairly sharp. This is because of the device's UHD 4K display. It also boasts an IPS panel display, which only serves to improve matters. This is a fantastic feature because it improves every angle of sight. Consequently, you may put an end to black displays when seen from a side angle.
The 4K UHD screen on this laptop, though, is, without a doubt, its finest feature. A resolution of 3840 x 2160 is ideal for viewing high-definition movies. This made viewing movies vivid for me since I could see the most realistic details.
However, it offers a 2-in-1 touchscreen to enhance your entire experience. I could accomplish anything while lying in bed and using this laptop as a tablet. With a 4K display, this is by far the most praised and widely desired feature of this laptop.
3. Performance
The Asus 2-in-1 Q535 performs about on par with mid-range laptops in terms of performance. It has a 1.8GHz base clock speed 8th Generation Intel Core i7 8550U gaming CPU. A specialized NVIDIA GeForce GTX 1050 4GB graphics card supports this.
Despite having a stunning appearance on the outside, this combo had bottlenecking problems. I saw some latency when utilizing the functionality of some demanding apps, such as Adobe Premiere Pro and Blender Studio.
This was especially true when utilizing tools for adding text and animating 3D objects. Despite the fact that they require more CPU power, rendering movies and animations in both programs went more quickly than I had anticipated.
4. Connectivity
It is less expensive than most of its rivals, although it has fewer USB ports. Fewer than most of its competitors, the Asus 2-in-1 Q535UD-bi7t11 laptop only features two dedicated USB ports.
5. Battery Life
The Asus 2-in-1 Q535's battery life is likewise below average. The 4K UHD screen is to blame for the decrease in battery life. A lot of battery life is lost when it is left on all the time.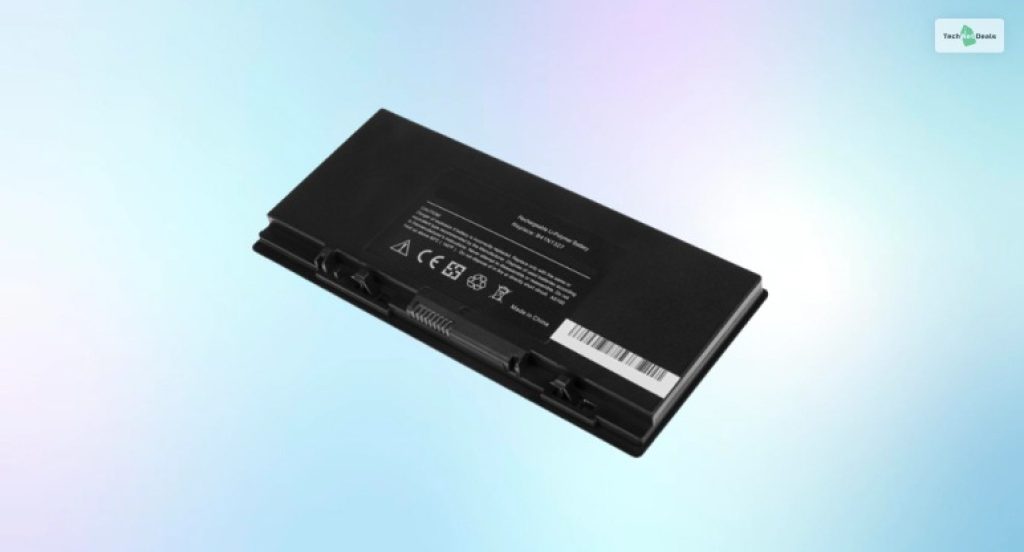 The laptop ran for three hours as I watched 4K videos. When I watch the same movies in 1080p, though, this time goes up. The 5-hour battery life of the Asus 2-in-1 Q535 was observed here.
To test the battery life when playing games, I used the lowest settings while playing Valorant and Overwatch 2. Here, I recorded frame rates of around 68 and 54, respectively. I also had Discord running in the background while playing these games so I could voice talk with my friends. It lasted 4 hours while playing at 1080p resolution.
Frequently Asked Questions (FAQs):
Smoke of the most frequently asked questions regarding the Asus 2-in-1 Q535 are:
Q1. Is The Asus 2-In-1 Q535 A Good Gaming Laptop?
No, I wouldn't advise gamers to buy the Asus 2-in-1 Q535 laptop. This is mostly because it has a subpar NVIDIA GeForce GTX 1050 4GB graphics card, which results in subpar gaming performance.
Q2. Does The Asus 2-in-1 Q535 Battery Replacement Work?
To obtain guidance on changing the battery, you need to get in touch with Asus Customer service. The next step is to go to the nearby Asus service facility.
Q3. Is The Asus 2-in-1 Q535 Charger Any Good?
Comparatively speaking, the Asus 2-in-1 Q535 charger is really good. The laptop charges in around 2 hours, which is about normal when completely charged.
Final Verdict: Is The Asus 2-In-1 Q535 Worth It In 2023?
The Asus 2-in-1 Q535 is a respectable touchscreen 2-in-1 laptop from Asus. When utilizing graphically demanding productivity programs, it performs below average. However, due to its subpar graphics card, it is not intended for gaming.
For its specs, this laptop is really good. The processor, RAM, and storage are all excellent.
Additionally, it boasts a 4K touchscreen appropriate for its 2-in-1 compatibility.
However, its poor graphics card and battery let it down in the end. Moreover, its $1,998 price tag was the source of my greatest disappointment. This is just too much to expect for such requirements, in my opinion.
Pros
Cons
➡ Excellent 4K touchscreen display
➡ Great processing power
➡ Good looks and design
➡ Fewer connectivity ports than peers
➡ Underperforming graphics card
➡ Below-average battery life
➡ Too expensive for specifications offered
Read Also: