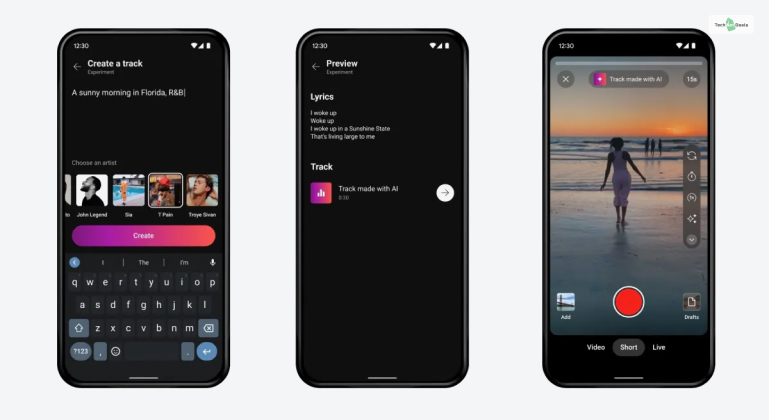 YouTube Dream Track is a new feature that will allow you to create new shorts with the lyrics and voices of actual singers.
All you need to do is write a text prompt, and the tool will generate lyrics that are sung in a way that mimics the singer you chose.
For now, only a handful of US content creators have access to this feature.
It seems like every social media and search engine platform out there has been amping up its efforts to integrate AI tools for users. While Google has new Google Maps AI Tools and Adobe introduced Adobe Max AI tools, it's time for YouTube to enter the AI league as well.
However, compared to the addition of AI tools by the two platforms above, YouTube seems to be making the most interesting addition of them all – YouTube Dream Track.
With this AI tool, you can use it to create 30-second YouTube Shorts – which have AI-generated lyrics sung in the style of an actuarial singer. 
Yep, that's right! All you need to provide is a text prompt describing the song, and this tool will generate new lyrics for you on the fly – which sound like actual singers.
So far, you can select from nine artists in YouTube Dream Track, who are:
Alec Benjamin
T-Pain
Charlie Puth
John Legend
Sia
Demi Lovato
Troye Sivan
Charli CXC
Papoose
So far, this AI tool is only made available to 100 content creators in the USA. It will soon be made available to all globally after its testing phase sometime next year.
However, the reception of the testing creators so far has been lukewarm. They praise the simplicity of the generated lyrics but find the AI voices to be highly auto-tuned.
Let us know in the comments below which more singers you would like to see make the list of artists available on YouTube Dream Track!