With ChatGPT's introduction in our everyday work spheres, you can finally say that the AI revolution is finally upon us. Getting various tasks like writing essays and searching for accurate study materials to your needs has been made easier with the introduction of AI tools. Today, you will learn about one such AI study tool – Cactus AI.
So what is Caktus AI, and how does it help students? If this question is in your mind, then you are in the right place. To make learning new things and studying easier, keep reading this post until the end.
What Is Cactus AI – Overview ?
Caktus AI is an AI study tool designed specifically for students and researchers. While ChatGPT is more of an all-rounder and acts like a chatbot, Cactus AI takes a different approach.
Tao Zhang and Harrisson Leonard developed Cactus AI in May 2022. This AI tool generates content in the form of study materials. Therefore, like ChatGPT, it acts like a content generator for creating essays, paragraphs, and other written content.
But how is Caktus AI different from other AI writing tools like ChatGPT?
Cactus AI has its focuses on producing academic content. This AI tool is based on STEM (Science, Technology, Engineering, Mathematics) as its core topics.
Unlike ChatGPT, all content generated by Caktus AI has a more formal and academic tone. Plus, it creates research papers that are free of plagiarism. In addition, it has a fantastic feature that is super useful – providing in-text citations and references for each essay generated!
What You Can Do Using Caktus AI ?
With Cactus AI, you can do a lot of tasks like:
1. Generate Essays And Research Papers
The primary function of Cactus essay writer is to prepare essays and other written content for you. Provide the topic you wish to research, additional information, and preparation directions. It will soon generate what you want in the way you want, with citations and references if you want! You can also use it alongside the Novel AI image generator to make professional presentations!
2. Simplify Maths And Science Problems
Need help with a maths problem that you can't solve? Don't know how to break down the equation? Then worry no more! Simply state your maths problem, and Cactus AI will solve it. But as your study and learning tool, it will also break down the answer in simple words so that you understand how to solve the problem!
For example, you can use this tool as a calculator to solve complex maths equations, use it as a chemical analyzer, as a geology tutor, and even as an RPA developer!
3. Make Coding Easier To Learn
Coding is a fun and often frustrating task, especially if you get stuck and receive coding errors. With CaktusAI, you can say goodbye to these problems. This AI will check your code to ensure you are not making syntax and input errors.
Therefore, this tool will automatically validate your codes for you instantaneously! Caktus AI is an expert coder with mastery over several languages like HTML, Javascript, Python, C#, Typescript, and more!
4. Learn New Languages
With the help of Cactus.AI, learning a new language is now easier than before! Simply write a sentence or paragraph in English, and ask Cactus.AI to translate it into another language. Moreover, it will also provide a line-by-line explanation of the translations in addition!
Cactus AI Price
Unlike ChatGPT, which has free and premium versions, Cactus AI has no such options. There are no free Caktus.AI versions that you can use to check out its functions, similar to Uberduck AI. Instead, you must rely on its 2-day trial period to test its features.
If you subscribe to this AI tool, you must pay $9.99 monthly. While creating a new account and logging in, you will be prompted to use your Apple, Google, or Microsoft accounts. Like any other online signup, you must create your unique username and password here.
Best Cactus AI Alternatives
Apart from Cactus AI, there are several other study tools that you can use. The best Caktus AI alternatives are:
1. ChatGPT
ChatGPT has become the best friend of many working professionals and students in 2023. This conversational AI tool allows you to get the answer to whatever question you have in mind. In addition, it has machine learning integrated into it so that you can change the type or tone of the answers you get. If you want an AI to talk dirty to you, you can request ChatGPT to do so!
2. Gradescope
If you want an AI tutor to help you become the top scorer in class, then Gradescope will be a valuable AI tool for you. With this tool, you can get your answer sheets graded. Here you need to present a scanned copy of your answer sheet, which this tool will then provide you with analytical grades and point out your mistakes and areas of improvement!
3. Jasper AI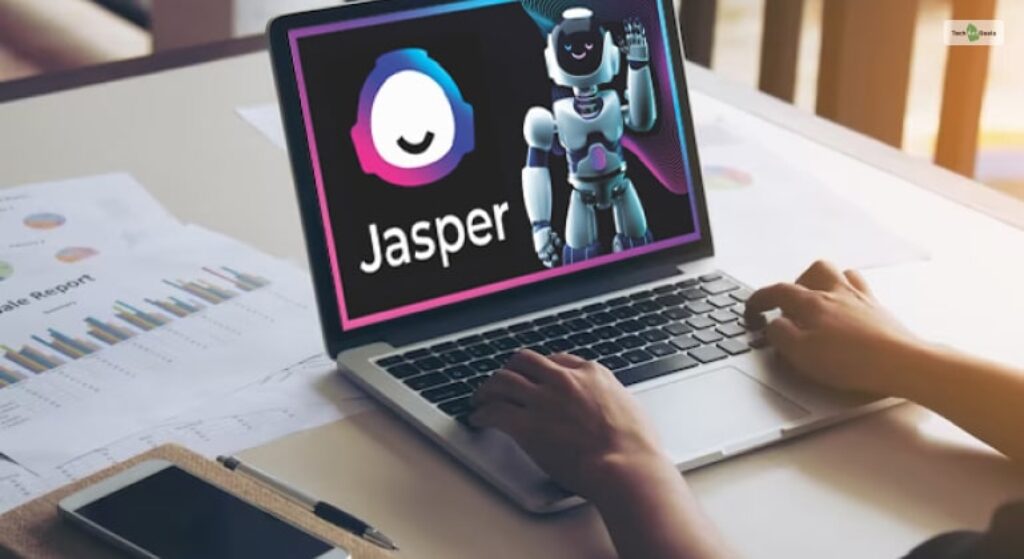 If you need blogs or copywritten content for your websites, social media posts, and other advertising efforts, JasperAI is a tool you should try. With the help of this tool, you can write plagiarism-free original content that is 100% unique and highly unique. In addition, to boost your marketing efforts, it will be SEO-optimized too!
Final Verdict – Should I Use Cactus AI In 2023?
Like top Caktus AI competitors like ChatGPT and Jasper AI, Cactus AI is an excellent essay-writing tool for students.
You can give directions on what type of essay or research paper you need. You can also provide additional information regarding its tonality and whether it will include in-text citations and references.
If it's a technical problem that you would like assistance solving, like a maths equation or a code, you can directly paste them here and ask for the answer. Cactus AI will generate the response, along with a simplified example regarding how it solved it.
When it comes to generating written content, it can do so in many formats. You can create essays, research dissertations, paragraphs, job applications, resumes, CVs, etc.
PROS
CONS
⦿ Generates high-quality essays that are most relevant.
⦿ It has lots of writing features, including citations and references in various formats.
⦿ The code generator and corrector work wonders.
⦿ The outputs generated are slower than most competitors.
⦿ No customer support is available.
⦿ Only the first two paragraphs might be relevant when generating essays, while the rest will be borderline irrelevant.