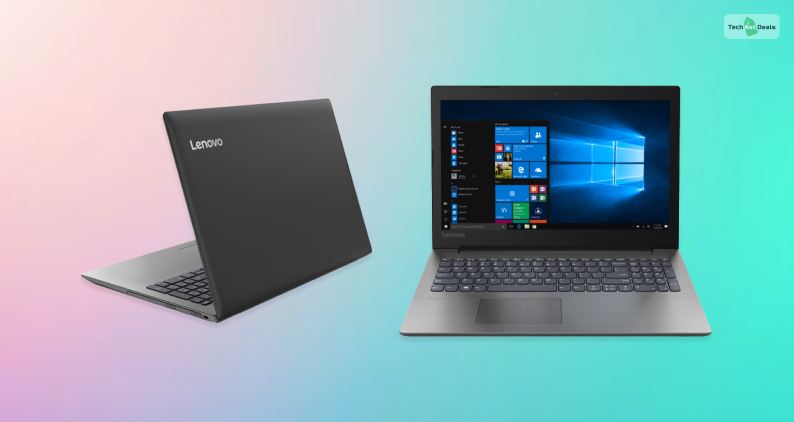 If you want a cheaper laptop for 2023, then you can have a look at the older Lenovo Ideapad 330-15 AMD. Released in 2018, this laptop is still frog enough for office goers who need a good enough system to use Excel sheets.
But will this laptop work for gamers and creative artists? Let's find out!
Lenovo IdeaPad 330-15 AMD Specifications:
|   |   |
| --- | --- |
| Screen | 15.6" FHD |
| OS | Windows 10 Home 64-Bit |
| Processor  | AMD Ryzen 5 2500U (2GHz) |
| Graphics Card | AMD Radeon Vega 8 |
| RAM | 8GB |
| SSD | 256GB |
| Connectivity Ports | 2x USB 3.0, 1x USB 3.0 C Type, 1x HDMI port, 1x CD/DVD Drive, 1x SD Card Slot, 1X Ethernet Port |
| Dimensions | 0.9" x 10.2" x 14.9" |
| Weight | 4.8 pounds/2.2 kilos |
Lenovo IdeaPad 330-15 AMD Review
After testing this laptop, here are my honest impressions of using the Lenovo Ideapad 330-15 AMD:
1. Design
The Lenovo Ideapad 330-15 AMD has a very sophisticated and elegant design that makes it appear rather small and stylish. This design has a minimalistic vibe and appears to be very tidy and straightforward. Since I myself love nice and tidy laptop designs, which increase my productivity, I genuinely appreciate this design approach.
Even though I enjoy minimalist designs, this laptop's design is simply too simplistic. The wacky qualities of good designs are sometimes lost when they become overly simple. When purchasers look at a laptop, there must be something to catch their attention. Sadly, this laptop doesn't have any.
2. Display
The 15.6″ screen of the Lenovo IdeaPad 330-15 AMD is decent. With a full HD display, it is rather average when compared to other laptops in this price range. Its 1920×1080 display resolution is standard for most inexpensive laptops. Additionally, this laptop boasts a 60Hz refresh rate.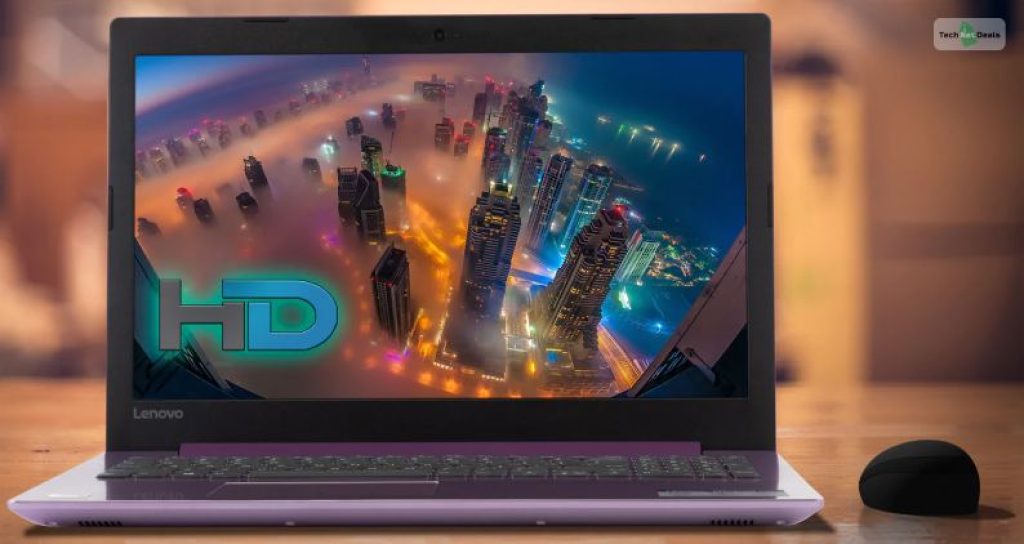 In terms of technological performance, it is about on par with comparable laptops in this price range. Its peak brightness is lower than that of most laptops, with 188 nits, as opposed to the 218 nits that are typical for laptops in this price category.
I was able to see most of the details in the movies I watched while watching them. Though it lacks some of the vividness, I would like to see it on a laptop display due to its dimness at the highest brightness settings.
3. Keyboard And Touchpad
The Lenovo IdeaPad 330-15 AMD has a nice keyboard. Actually, I would rate it higher than the majority of its competitors at the same price point. Despite not being mechanical, the keyboard offers a soft yet excellent tactile feel. I really enjoyed it.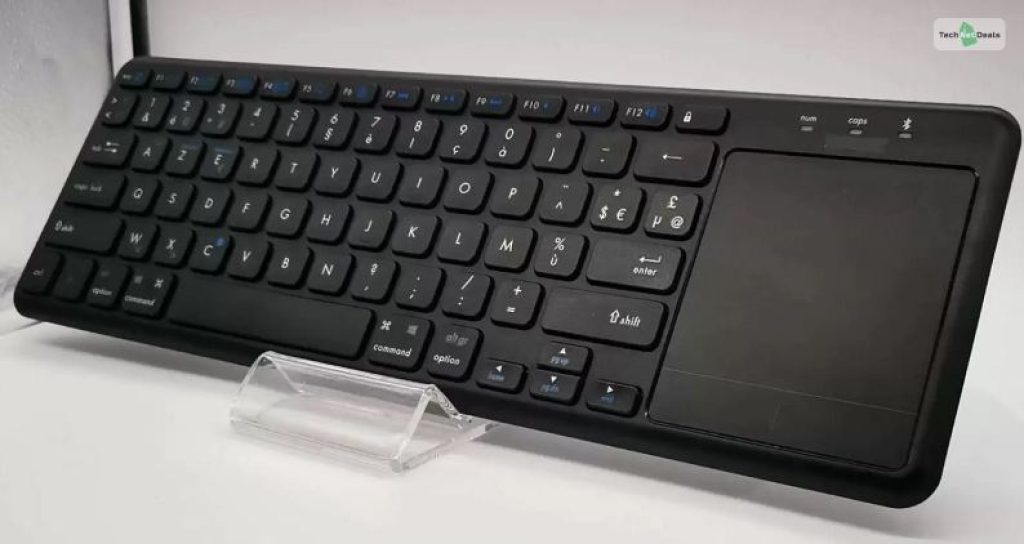 The touchpad is identical to other typical touchpads. It feels silky to the touch and has good responsiveness. I tested it using a variety of Windows 10 gestures to gauge its responsiveness and accuracy. It was fairly responsive, properly recording even the tiniest taps on the trackpad. I still, however, like using a mouse.
4. Connectivity
All of the necessary ports for a laptop are present on the Lenovo Ideapad 330-15 AMD. This device's I/O ports are positioned correctly, simplifying wire management.
Along with a USB 3.0 Type C connector, this laptop offers two USB 3.0 ports. Given that the majority of other laptops in this price range lack it, the Type C connector is a very uncommon sight.
The SD card slot, though, was the nicest inclusion, which I really valued. For audio outputs, it features a 3.5mm jack as well. It also comes with an HDMI cable in case you wish to connect it to your TV or another monitor. You will also get a DVD drive and an ethernet port on the sides of this laptop.
5. Battery
The Lenovo IdeaPad 330-15 AMD's battery was one of its worst features, in my opinion. The "Your battery is low." message appears after a few hours of casual use. The message "Please connect to a charger" appeared on my screen in all its blue splendor. It had just been four hours since I last checked the time. I wasn't even playing a game.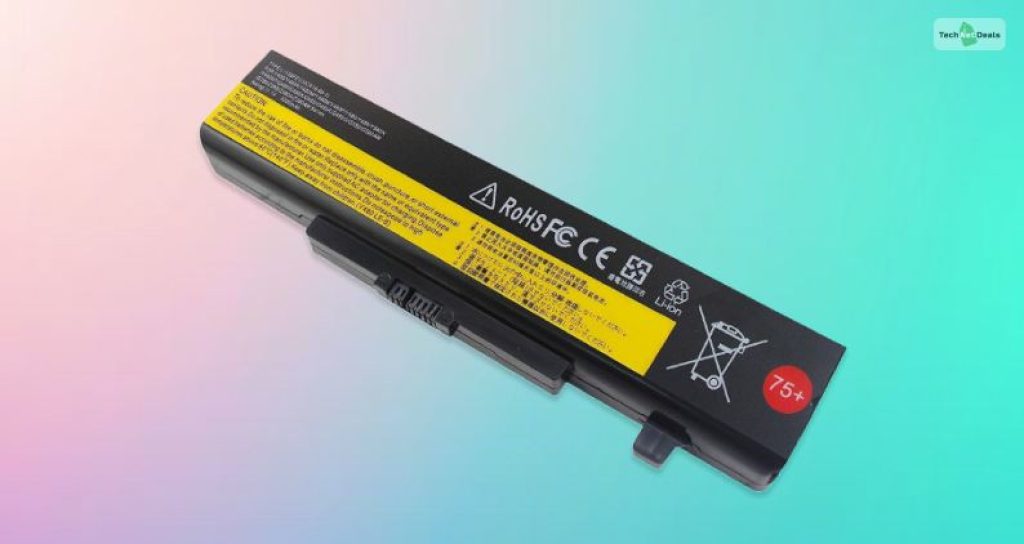 Comparatively speaking to other computers in the same price range, this was rather cheap. Despite the fact that this laptop isn't really designed to be used for gaming, its battery life is below average. The battery is insufficient to make the experience worthwhile, even if you are just browsing the web and viewing your favorite Netflix movies.
6. Performance
Finally, let's talk about the Lenovo IdeaPad 330-15 AMD's main feature: performance. It operates as well (and as poorly) as you would anticipate it to, given its low-end specifications.
Considering that it is a cheap laptop, its productivity performance is rather good. By productivity, I mean using common office suites like Microsoft Word, PowerPoint, Excel, and others to complete basic office chores.
However, it's better not to if you want to perform more graphically demanding activities, such as editing programs like Photoshop and video editors. As a user of Adobe Photoshop and Premiere Pro, I noticed that both programs experienced significant slowness when a number of layers and effects were open.
However, it's still rather simple to utilize other browser-based programs like Adobe Express and Canva. These graphic artists don't need a lot of powerful gear to function.
Do not expect anything from this laptop if you want to play video games. Even on the lowest settings, all recent games slowed down significantly. Red Dead Redemption 2 and The Witcher 3 ran at 20–30 frames per second on low settings in the gaming performance test.
Frequently Asked Questions (FAQs):
The answers to the most common queries asked by people interested in buying the Lenovo Ideapad 330-15 AMD are:
Q1. How Old Is The Lenovo Ideapad 330-15?
Ans: This laptop was released on 26th July 2018. After that, several reiterations were released in the following year.
Q2. Is Lenovo Ideapad 330-15 Discontinued?
Ans: Yes, this Lenovo Ideapad laptop is no longer in production. It has been officially discontinued. Therefore, you will only get it refurbished or have to purchase older stocks.
Q3. Can I Add SSD To Lenovo Ideapad 330-15?
Ans: Yes, you can increase the SSD and RAM of this Lenovo Ideapad laptop. You can attack a separate SSD, along with an extra RAM stick as well.
Final Verdict: Is The Lenovo Ideapad 330-15 Worth Buying In 2023?
If you have a smaller, more constrained budget, the Lenovo IdeaPad 330-15 AMD is a wonderful laptop. It provides value for money at this price point of $349 because it has respectable performance and features. This laptop will be suitable for you if you desire a laptop for casual usage like watching movies, performing some light productivity work, and playing games.
However, if you want a laptop that performs admirably across the board, go elsewhere. Even when compared to similarly priced laptops, this one has a bad battery life. Furthermore, its inferior integrated graphics card and little RAM result in subpar performance.
|   |   |
| --- | --- |
| Pros | Cons |
| Super affordable price. | Weak battery life. |
| Super affordable price. | Subpar display. |
| Good keyboard with mousepad. | Below-average features and performance for graphics-heavy tasks like gaming and video editing. |
| External SD Card Slot. |   |
Read Also: