The LG Stylo 6 was LG's "flagship" stylus phone in 2020. Boasting an impressive 6.8" display, it has many stylus-based features that should have been a hit.
But is the phone good at all in 2023, considering it's over 3 years old?
Read this review post till the end to find out!
LG Stylo 6 Price And Release Date
The LG Stylo 6 price in the USA is currently at $199. However, you can get your hands on a refurbished model for as low as $149.
The price has lowered a lot since the LG Stylo 6 release date of 20th May 2020. When it was released, the original price of this phone was around $249.
LG Stylo 6 Specifications
The primary LG Stylo 6 specs are:
| | |
| --- | --- |
| OS | Android 10 |
| Display | 6.8" IPS LCD screen (1080 x 2460 p resolution) |
| Processor | Octa Core Mediatek MT6765 Helios P35 Processor |
| Graphics | PowerVR GE8320 |
| RAM | 3 GB |
| Storage | 64 GB (expandable upto 2 TB with MicroSD card) |
| Rear Camera | 13 MP (main) + 5 MP (ultrawide) + 5 MP (depth sensor) |
| Front Camera | 13 MP |
| Battery | Li-Po 4000 mAh (Non-Removable) |
| Ports | 1x USB Type C, 1x 3.5mm Audio Jack |
| Colors | White |
| Dimensions | 171.2mm x 77.7mm x 8.6 mm |
| Weight | 219 g (0.5 pounds) |
| SIM | Nano SIM (GSM / HSPA / LTE) |
LG Stylo 6 Design & Build Quality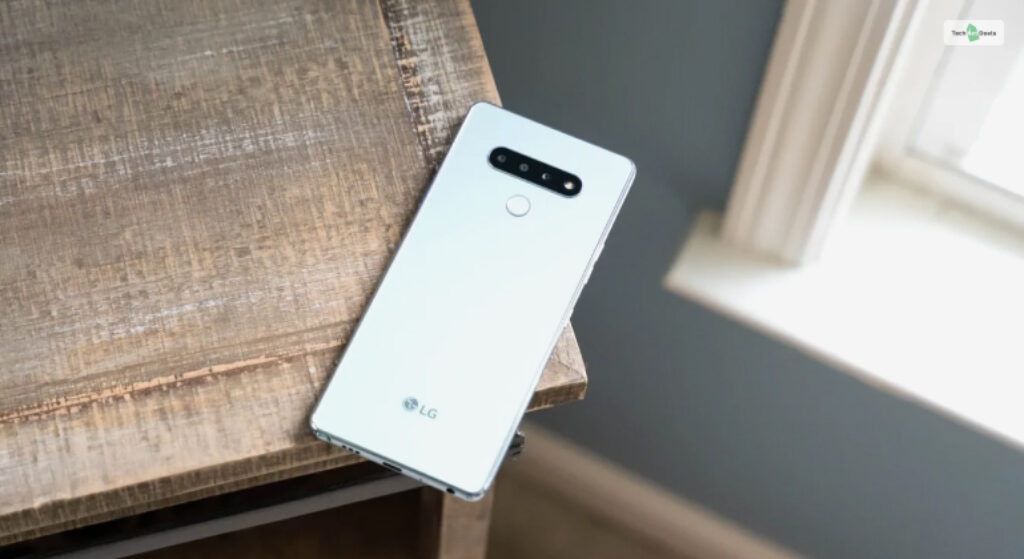 Regarding the design of the LG Stylo 6, it's pretty neat if you ask me. The phone looks pretty slick, being very thin if you look at it from its sides.
Since it has a big 6.8" screen, the phone is pretty big. It's as big as other phones like the Galaxy Note 10+ (6.4") and even the super-popular Galaxy S20 Ultra (6.6"). It also comes close to newer phones on the market, like the Moto Razr (6.9"), and is even bigger than the Nothing Phone 2 (6.7").
Since it's big, using it single-handedly to text can become a bit challenging for people with smaller hands and fingers.
On the hardware side, this phone is available in only one color – white – which has been glossed to perfection. However, its extra glossy finish can make it slippery on your hands, making it more prone to scratches and smudges. I highly recommend getting an LG Stylo 6 case.
On the right side of the phone, you will find the power button. On the other side, you will find the volume keys. On the left, you will also find the combined SIM and MicroSD card slot, along with a dedicated Google Assistant button as well. I guess they expected you to use Google Assistant more, thanks to its sheer size!
On the bottom are the speakers, the USB Type C port, a stylus port, and the 3.5mm audio jack – a rarity these days. However, one issue with the design is the placement of the fingerprint sensor on the back. Since the phone is big, it's placed quite high for a normal-sized finger to reach if you hold the phone normally.
LG Stylo 6 Display
As previously mentioned, the LG Stylo 6 screen is massive in size. This stylus phone sports a 6.8" display with a resolution of 1080 x 2460 pixels. It has a pixel density of 395 ppi, which makes the screen the only saving grace of this phone.
The display is pretty smooth, with bright and crisp visuals. Even though it has a standard refresh rate of 60 Hz, the laggy UI (thanks to the processor) makes this more obvious in 2023, when the best Android phones have higher refresh rates of 90 Hz or even 120 Hz.
This display has a teardrop notch on top. While I found it to be bigger than most notches, especially with its bigger shadows, it looked relatively small due to the sheer size of the display.
Do note that getting an LG Stylo 6 screen replacement is as challenging as tricking the devil itself. You won't get it, and the service centers will charge a lot.
LG Stylo 6 Stylus
The primary reason why this phone has a big screen is because it's meant to be used with the stylus. This is another good feature of this phone.
The stylus functions pretty responsively. One UI element I found to be useful is the notepad appearing on the screen when the phone's locked. You can simply tap it and jot down the info on the go.
When I used it to write and sketch, everything worked smoothly. Each line I drew was traced perfectly, leaving no margin on the hardware side. If you are an artist, you will love it.
Plus, for added safety, there is a Stylus Safety Reminder. A notification will pop up on your screen if you forget to put the stylus back in the phone. I loved this feature as I often forgot to put it back in. I am not really used to stylus phones, and this nifty feature is a good addition.
LG Stylo 6 Camera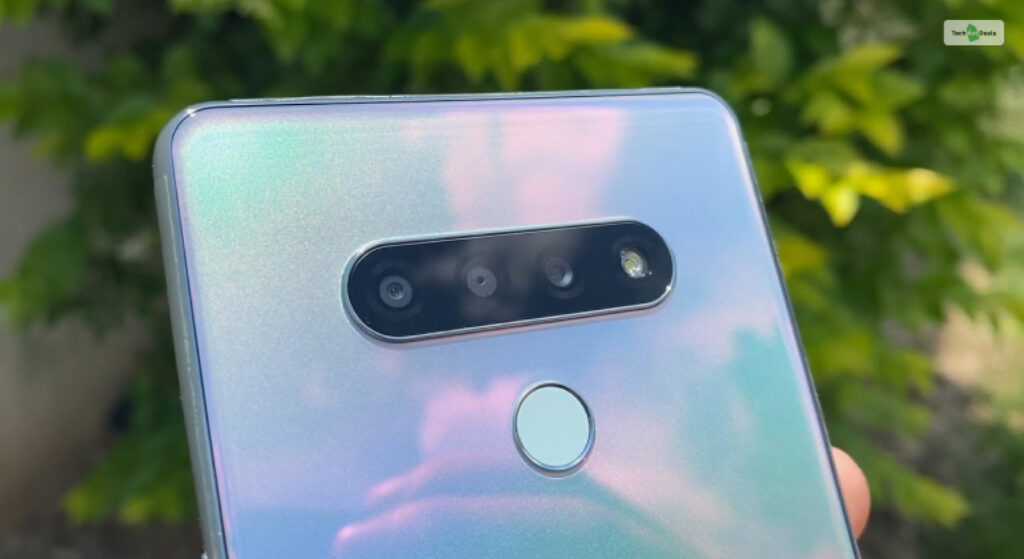 The triple rear camera of this phone is pretty normal, at best. However, I believe it's let down by its poor processor, which I will explain soon.
On the back, you will find the 13 MP main camera to be capable of taking decent pictures. During the daytime, when it's bright enough, the pictures come out really nice. Since it's a 13 MP camera, some parts of the images can appear blurry or grainy when zoomed in. This becomes more common when you click low-light pictures.
The 5 MP ultrawide camera is a poor performer in this regard. While the clicked pics are indeed ultrawide, their quality is pretty bad. Even though this phone has a 5 MP depth sensor, its use ultimately becomes underwhelming due to its processor and overall camera quality.
My biggest disappointment was clicking videos, which seemed like a nightmare in braid daylight (and moonlight as well). Due to the poor processor, videos often became laggy on the screen, which confused me a lot. Plus, photos and videos get clicked a few seconds later due to the slow shutter speed (bottlenecked by the processor).
The 13 MP selfie camera on the front is not that great. It will click decent selfies, but none of them will be Instagram-worthy.
LG Stylo 6 Battery Life
With a 4000 mAh battery, the LG Stylo 6 is good in this department. After I charged the phone in the morning before heading out for work, it lasted me the entire day.
However, the bundled charger you get with this phone is not that great. This makes the charging time a bit higher, taking about 45 minutes for a full charge.
LG Stylo 6 Performance
Now let's address the most glaring issue of the LG Stylo 6 – its performance.
Due to most phones in the market coming equipped with Qualcomm Snapdragon processors, the Mediatek Heliops processor coupled with 3 GB RAM lets every good feature of this phone down. Plus, you are stuck with Android 10 without being able to update it to Android 11 or higher. This makes matters even worse.
It's super slow and laggy, even while no apps are running. Sometimes, swiping on the menus will feel laggy. Clicking a picture or video is laggy. Literally, everything on this phone is laggy. Even simply unlocking the phone using the fingerprint sensor makes the phone unlock after a few seconds.
If you are a gamer, you are in for a major disappointment since even low-end games like Clash Royale can often lag. I tried playing PUBG Mobile and Call of Duty Mobile on it. As expected, both games crashed several times while mostly running at around 15 to 20 fps, even at the lowest settings.
Since LG has exited the smartphone market, the phone has gotten only a handful of updates so far. While many fixed some bugs, the slow performance of the phone still remains. This also means that there will be no future updates as well.
LG Stylo 6 Alternatives
I would highly recommend having a look at these alternatives instead of the LG Stylo 6 if you want a stylus phone:
1. Samsung S23 Ultra
Price: $999
While the price is not even close to the LG Stylus 6, this is by far the best stylus phone- and the best Android phone – on the market. This phone has a better 6.8" display and a noteworthy 200 MP main camera. Plus, the performance of this phone is off the charts.
2. Moto G Stylus 5G
Price: $239
Similarly priced as the LG Stylo 6, this phone was its main competitor in 2021. With 8 GB RAM, a 50 MP main camera, and a 6.8" display, this phone does everything better that the Stylo 6 does not.
Final Verdict: Will The LG Stylo 6 Be A Good Buy In 2023?
There is literally no reason at all to buy the LG Stylo 6 in 2023. It's three years old with outdated specifications and OS. While it may have a good screen, its poor performance lets everything down the drain. I highly recommend getting the Moto G Stylus for a few extra bucks.
Pros
Cons
• Good 6.8" screen
• Intuitive stylus features
• Good battery life
• Below average camera
• Poor performance
• Will receive no future updates
More Resources: