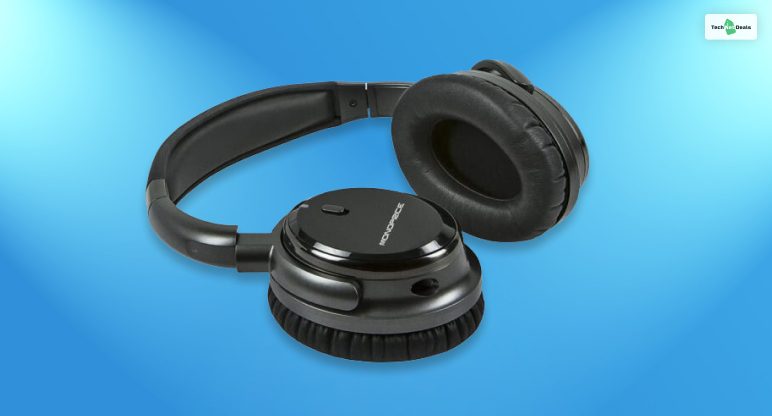 If you want the best-sounding headphones at the lowest price, no one would blame you for wanting that. This is why the Monoprice 110010 headset was created. While its build quality and comfort are incomparable with premium standards, it still delivers great overall sound quality for $50.
Learn more about this headset down below.
Monoprice 110010 Specifications
The primary specifications of the Monoprice 110010 headset are:
| | |
| --- | --- |
| Type | Over the ear |
| Wired/Wireless | Wired |
| Transducer | Dynamic |
| Control Buttons | Call, Music, Volume |
| Weight | 0.51 lbs (230 grams) |
| Dimensions (L x W x H) | 7.48" x 7.09" x 1.77" |
| Case | Yes |
| Microphone | Boom mic (inline) |
| Battery Life | 14 Hours |
| Battery Charging Time (full charge) | 3 hours |
| Price | $50 (max retail price) |
Monoprice 110010 Features:
The primary features I will cover in this Monoprice 110010 review are as follows.
1. Design & Build Quality
Compared to the Monoprice 110010, other higher-end headphones weigh significantly more. This headphone has a headband that is entirely made out of rubber, which makes the build pretty flexible. However, most of its body is made out of metal, with the ear cups being made out of hard plastic.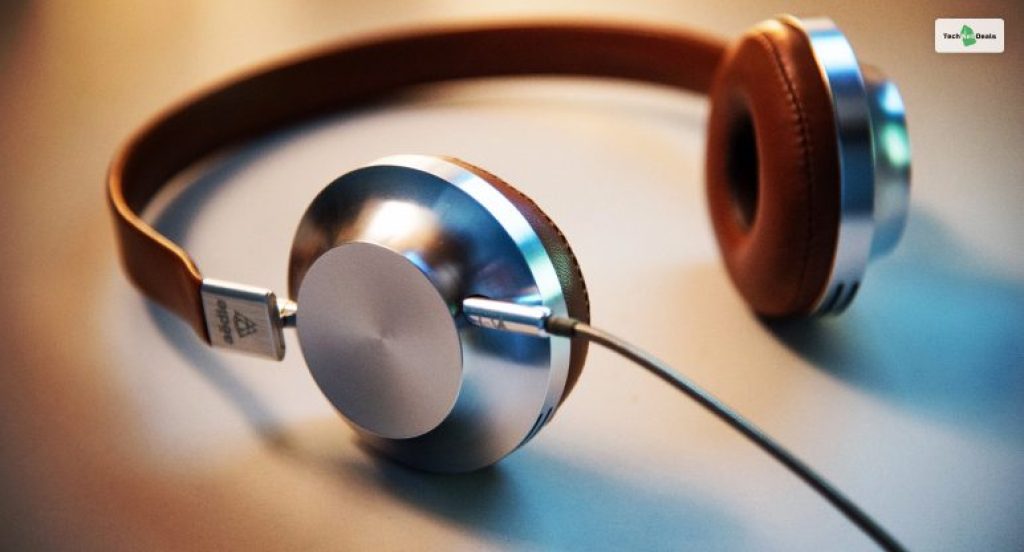 In addition, the controls are all located on the outside of the Monoprice headphones ear cups. The volume keys, and the playback controls are all here. However, they are pretty stiff. You have to press down hard for them to work.
When it comes to its cable, it will vary from time to time. Sometimes, it will stay connected for a long time. On the other hand, they might become loose out of nowhere too. Since they weigh only 0.51 lbs, they rest easy on your head and ears. In addition, they are pretty easy to clean too!
If you buy this headset, it will come with an additional casing as well. Therefore, you can keep it protected from damage and dust when not in use.
2. Comfort
When it comes to the comfort of the Monoprice 110010, it's not really super comfy. However, if you plan to use them for shorter periods of time, they will get the job done. However, listening to music for more than an hour will lead to some earaches after an hour or so.
This is mainly due to its smaller earcups, which are smaller than the standard ear size of most people. Therefore, these headphones will be good for kids. However, it will be a pain in the ear for adults, due to our bigger ear sizes. Plus, the cushioning is also pretty cheap, making it truly feel like a budget headphone.
However, since the headphones are pretty light, you can use them comfortably for morning workout sessions.
3. Water Resistance
The Monoprice 110010 headsets are somewhat water resistant but regrettably not waterproof or sweatproof. This means that you shouldn't have them near water. This is because they are designed to endure mishaps provided you respond quickly to get the water out. Additionally, the Monoprice 110010 does not have a waterproof case.
4. Battery Life
The Monoprice 110010 headphones have a battery life of roughly 14 hours when completely charged, which takes about three hours. In comparison to other headphones types, this causes the headset to charge very slowly. The headphones do, however, contain a passive capability that enables sounds to continue playing even when the battery is running low.
5. Noise Cancelation
Even though the Monoprice 110010 are marketed as "noise canceling headphones", they are not really the best at it. If other people shout in the room, you will hear them. If someone plays music at decent volumes, you will hear them too.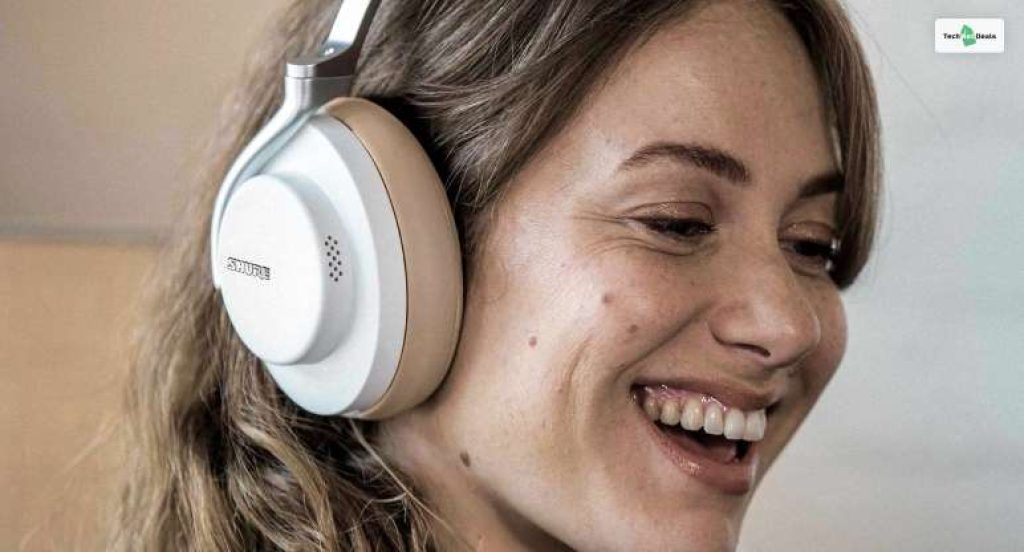 Therefore, I would recommend this headphone if you are using it for gaming, especially alone in your own room. Just ensure that you do so alone in your room (preferably). Therefore, if you are looking for noise cancelation headphones, you can try out more expensive headphones.
6. Mic Quality
The microphone is of decent quality. It;'s a boom mic that records your voice pretty accurately. Even though it does not have the best microphone, it gets the job done while on video calls, or playing multiplayer games. Students will find it decent enough for online classes.
Due to the on-ear controls of the Monoprice 110010, talking with others on the go while wireless is pretty convenient. Plus, since its mic is pretty sensitive, it will oftentimes pick up surrounding noise as well. Therefore, occasional audio distortion is not entirely off the books.
7. Sound Quality
The Monoprice 110010 headphones are a budget-friendly pair of headphones with acceptable sound quality and minimal distortion. They are simple-to-use headphones that provide passable sound for occasional headphone users thanks to their 40 mm driver and low-noise construction. They are good at noise isolation and noise blocking, but you won't be able to hear the noises coming from the headphones if you have to use them in a noisy setting.
The headphones' bass, treble, and midrange audio are of decent quality, and they are generally appropriate for calm settings such as at home or while you're playing video games alone. In addition to blocking noise, the headphones have a balanced sound.
In addition, this headset supports different Bluetooth codecs like AAC and SBC. Therefore, this will allow you to further customize the sound, which you can do so individually on both ears.
Frequently Asked Questions (FAQs):
Audiophiles have various questions regarding the Monoprice 110010 headset review. Here are my answers to their questions:
Q1. Is Monoprice A Good Brand?
Ans: Monoprice is a pretty decent brand. However, the company is most famous for its higher-end premium headsets, which have glossy wooden finishes.
Q2. What Is The Best Monoprice Headphone?
Ans: When it comes to Monoprice headphones, their best products are:

➊ Monoprice Monolith M1060C ($350)
➋ Monoprice Monolith M565C ($300)
Final Verdict: Is The Monoprice 110010 Worth Buying In 2023?
The Monoprice 110010 headphones are a poor choice if you wish to use them in noisy places since they have average sound quality but poor noise cancellation. They don't have amazing battery life, poor noise cancellation, or very plush comfort. But for those who merely want functional, respectable headphones with a microphone, they have a fashionable appearance, are portable, and generate sufficient sound.
This headphone is light and not waterproof, but it is water resistant, so if you, for instance, require a headset that doesn't tend to move while you're moving or if you need a waterproof headphone set, you might want to look at other possibilities at the $50 mark.
PROS
CONS
➡ Decent sound quality according to its price.
➡ Intuitive ear cup controls.
➡ Poor quality and comfort.
➡ Noise cancelation is bad.
Read Also: