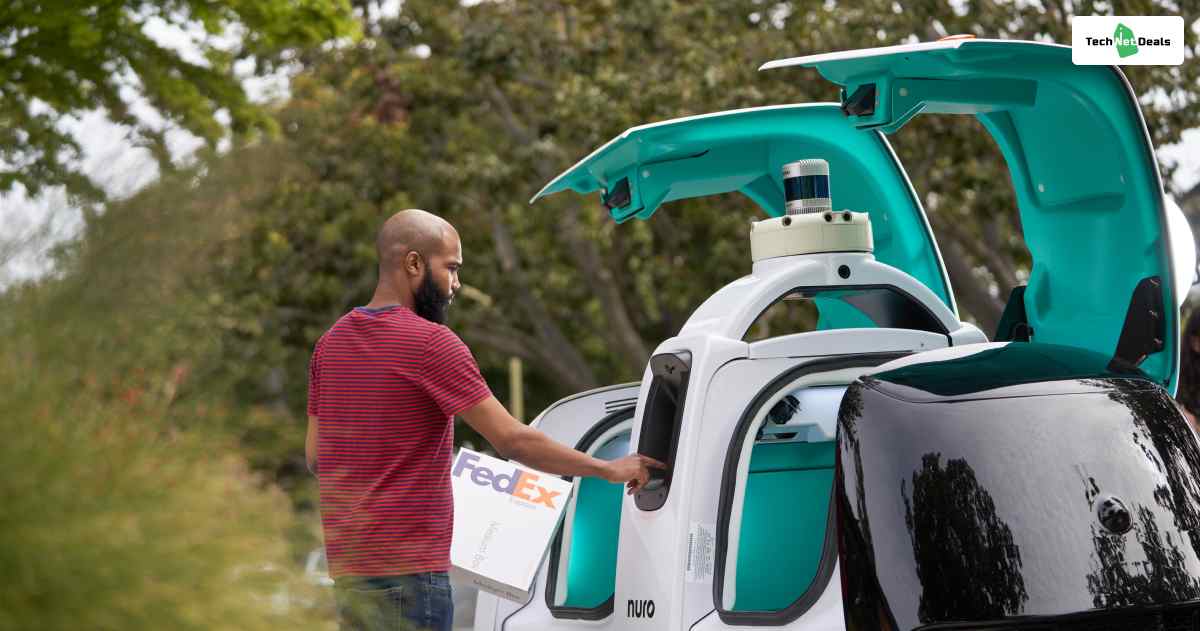 Robotics is truly the future, at least that's what everyone thought till we realized that it is no longer the future – robotics are relevant in our present, and Nuro is leading the march towards a more productive future. This futuristic company has amped things up in the world of robotics, so much so that we can't stop talking about the same.
So without wasting any further time, let's find out all that you have to know about Nuro Inc, the company that has changed the face of robotics in the world. All you need to do? You simply have to scroll down and find out everything relevant about this company.
All About Nuro: History
If you are wondering what is Nuro, then it is a type of robotics company that specializes in developing self-driving vehicles. The company provides on-road, autonomous vehicles, all built for the simple purpose of both transporting as well as delivering goods.
The company provides self-driving services to several communities in the United States,
Greater Phoenix,
Silicon Valley, and
Houston.
With headquarters located in Mountain View, California, Nuro Industries have also licensed its technology of self-driving to Ike Robotics Inc, an autonomous trucking business located in San Francisco. The robotics company has also managed to partner with Kroger, Chipotle, Domino's, Walmart, 7-Eleven, and FedEx.
Company Profile: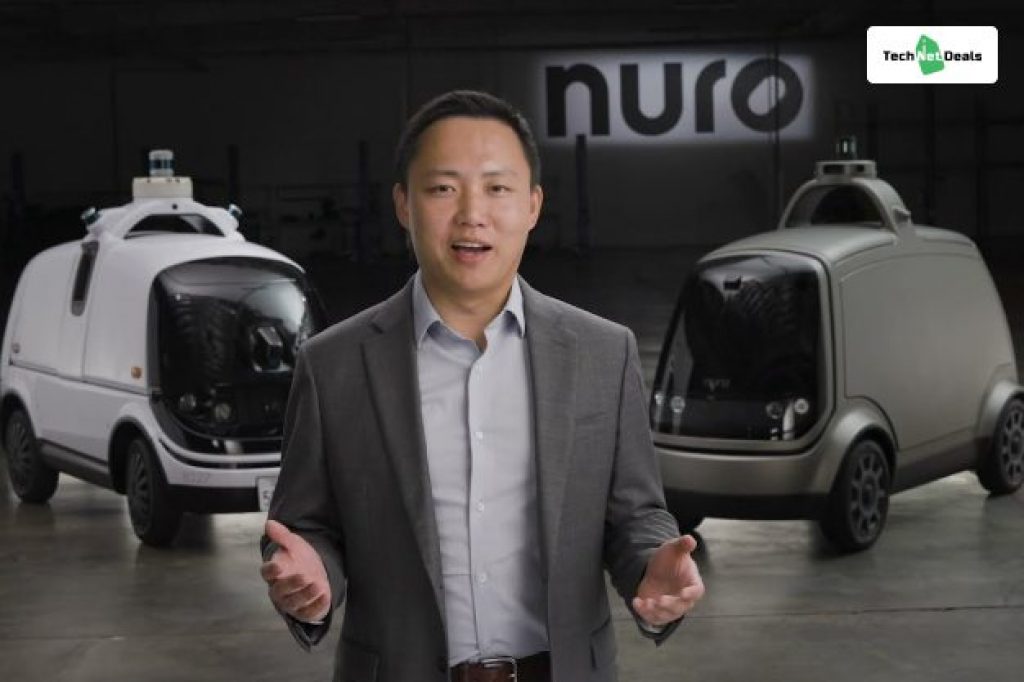 Check out the company profile of Nuro in the table below!
| | |
| --- | --- |
| Company | Nuro Inc. |
| Founders | Jiajun Zhu and Dave Ferguson |
| Founding Year | 2016 |
| Headquarters | United States Of America |
| Website | www.nuro.ai |
| Address | Ste. 200, 1300 Terra Bella Ave., Mountain View, California, 94043 |
| Telephone | 1 650 4762687 |
| Industry | Technology and Communication |
| Number Of Employees | 1300 |
| Products | Nuro and Nuro R2 |
| Competitors | Argo AI LLC, Pony.ai Inc, RCT Global Inc, and Waymo LLC |
Now that you have a fair idea about self-driving Nuro cars, let's find out a little about the company's founding history.
History:
Two former engineers of Google's self-driving vehicle initiative, Waymo, quit the company in 2016 and founded Nuro in the same year. While Jiajun Zhu worked as the main software engineer at Waymo, Dave Ferguson joined the company in 2011 as a machine-learning engineer. The two engineers together founded their self-driving vehicle company Nuro Inc.
If you have been thinking about investing in any Nuro stock, then check out the facts below for more information on the same.
Gaorong Capital and Greylock Partners funded Nuro Inc initially, and by January 2018, the company was ready to introduce its products with 92 million dollars.
By February 2019, the company managed to raise 940 million dollars with the help of the SoftBank Group. The SoftBank Group made a valuation of the company at 2.7 billion dollars.
According to Nuro, the funding was utilized for expanding the business to include new services, partners, delivery alternatives, and the like. By September of the same year, the company bagged the tenth position on LinkedIn's list of the 'Top 50 Startups.'
2020 witnessed the series C round of funding under T. Rowe Price – with a crazy post-money valuation of 5 billion dollars, Nuro managed to raise 500 million dollars in November.
In December of the same year, the company managed to acquire Ike Robotics, a self-driving trucking business. After the acquisition was done, more than 55 employees, inclusive of the founders of Ike Robotics, joined Nuro.
In the month of August last year, Nuro made an announcement that entailed how the company plans on spending 40 million dollars on building a type of manufacturing facility located in South Nevada. This facility will be used for tracking and testing Nuro's self-driving products.
All About Nuro: Latest News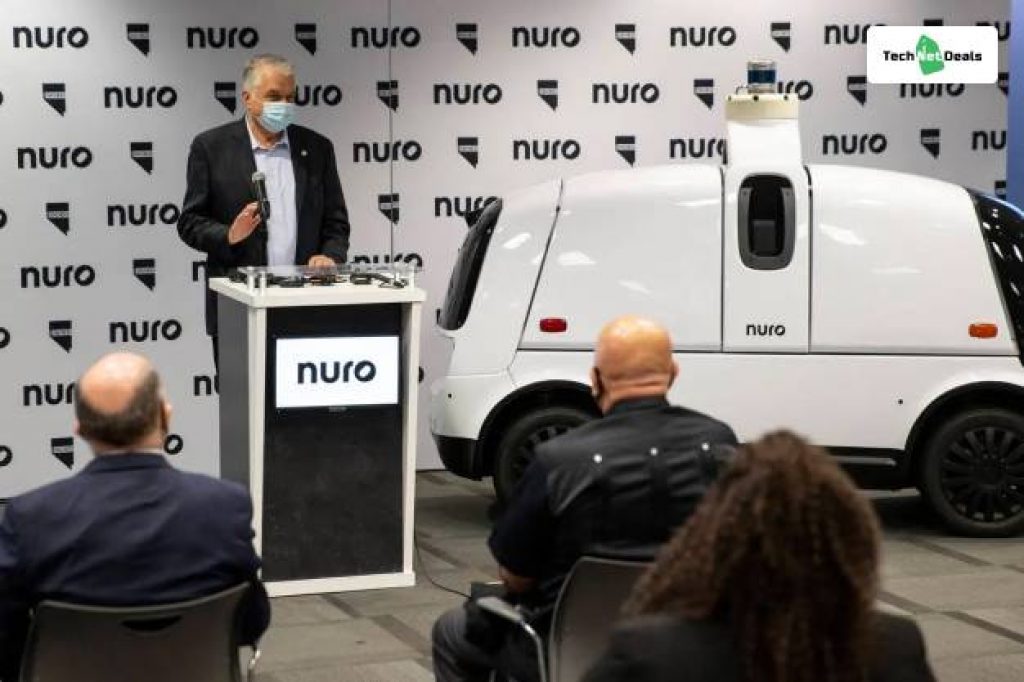 There's so much happening in the world but the idea of using self-driving vehicles for making daily life easier is such a temptation unfortunately robotics technology is yet to reach most parts of the world. The good news, however, is, that the technology is constantly under work and being tested in the United States.
If you are wondering where is Nuro being tested then you will be surprised to know that all the testing is happening in the United States. For instance, do you know where is dominos testing Nuro? The Chief Innovation Officer and Senior VP, Dennis Maloney commented in this context,
"We're excited to continue innovating the delivery experience for Domino's customers by testing autonomous delivery with Nuro in Houston."
Frequently Asked Questions (FAQs):
1. Is Nuro Owned By Google?
Founded by Waymo's engineers, Nuro is a kind of robotics company that specializes in building self-driving vehicles. Waymo is a self-driving car initiative founded by Google's engineers.
While Zhu was the main software engineer in the project, the year was 2011 when Ferguson started working in the same company as a machine-learning engineer. In 2016, both Ferguson and Zhu quit working with Waymo and founded Nuro.
2. What Company Owns Nuro?
Nuro Inc is a type of robotics company that specializes in building self-driving vehicles. The company basically develops on-road, autonomous vehicles, all designed with the purpose of delivering and even transporting goods. Nuro designs products for accelerating the advantages of robotics in our daily life.
3. Is Nuro A Chinese Company?
While the robotics company assembles all required parts in the United States, the entire production process takes place in China. Naturally, this is a cost advantage over the company's American counterpart – each Nuro vehicle is priced at 20,000 dollars each.
4. Who Is Nuro Company?
Although Nuro was founded by former engineers from Google's self-driving vehicle project, Waymo, in 2016, the company is owned by Rowe Price Associates, Inc., in association with investors like Baillie Gifford and Fidelity Management & Research Company.
And It's A Wrap!
Now that you have an answer to questions like 'what is a Nuro car' you can easily explore the intricacies of the robotic world. We can promise you it will be fun if you love reading up on technology-based trends. You can also check out Nuro's top competitors in the robotics industry for a better understanding of how this industry functions.
If the self-driving trends are already becoming more and more popular, it's best to know as much as possible about the same. Keep up with trends and you never know when you might start using self-driving vehicles for commuting – yes, maybe in the distant future!
Don't forget to let us know in the comments below your thoughts on the same.
Read More: