Artificial intelligence (AI) has developed into a promising field in recent years and is now an essential component of the web development industry.
Understanding AI may enhance your website's user experience through chatbots, web design, marketing tactics, etc. Additionally, the top IT companies are also funding AI research, where AI plays a significant role in expanding the global economy.
Machine learning was used to create the desktop version of the iOS ringtone creator program iRingg. Using information about the user's listening preferences, this application proposes songs for potential ringtone use.
Business AI is advancing several industries, including blockchain, data science, finance, education, and website creation.
AI Roles In Web Development
Given below are some of the reasons why AI implementation is growing in web development—
1. Optimized Search
Many users depend on Google Assistant, Siri, and Cortana for the same thing: rapid information access. For instance, 58% of users seek information about local businesses using voice search tools.
Voice search flexibility is essential if you want to boost traffic and make it simpler for customers to discover you.
Many businesses use artificial intelligence (AI) to assist them in coming up with new ideas for improving their products and services.
It quickly scans or searches for anything using technologies like facial recognition and visual search to finish the laborious research work. Additionally, consumers typically prefer voice searches to type their inquiries for convenience.
2. Improved Interaction With Chatbots
So far, chatbots have shown to be helpful, particularly in how they facilitate conversation. However, the main goal of AI is to increase corporate sales through better response prediction.
It is feasible for a machine to comprehend human emotions since natural communication may replace mechanical communication. As a result, companies that deploy chatbots on their websites have seen an average 67% boost in sales.
A recent development that greatly enhances consumer communication is chatbots. Chatbots powered by machine learning can converse informally and answer even the trickiest queries.
Companies that deploy chatbots on their websites have seen an average 67% boost in sales. So feel free to deploy a chatbot to boost conversions and take your company to the next level.
3. Better UI
The current corporate environment now revolves around the client experience. Therefore, industry representatives nowadays strive to be as user-centric as possible with their digital representations.
All visitors receive a tailored experience on websites powered by AI, which improves their overall experience.
You may collect client preferences, browsing history, and location with a website like this. Websites with AI capabilities are better able to understand client wants. In addition, it gives you a better idea of your potential clients' attitudes toward your goods and services.
Cognitive analysis and surroundings are the greatest techniques to impact a website and utilize statistical analysis to forecast the best user experience.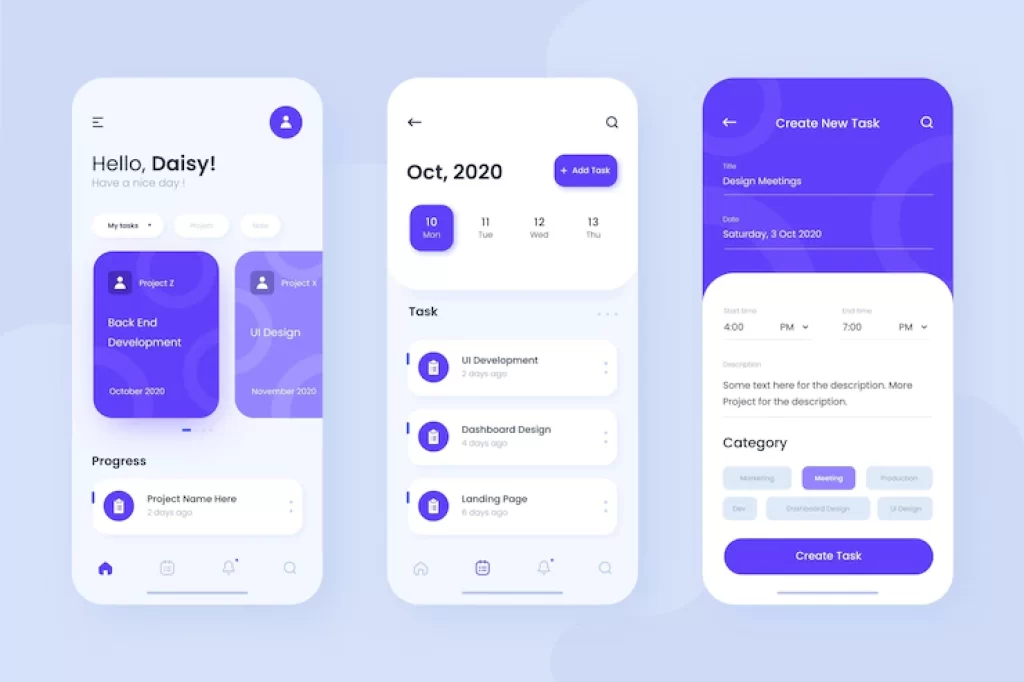 4. Quicker And Better Coding
Several jobs are automated when artificial intelligence is used in website design, making it easier for programmers to create code. As a result, developers can produce more user-friendly apps faster with automated programming.
Processing times have been greatly reduced because of automated coding, which has also enabled developers to create more user-friendly programs.
Artificial intelligence in web development automates several tasks and makes it simpler for developers to write code. With automated coding, developers can create more user-friendly apps quickly.
Coding was formerly thought to be challenging, but those times are long gone. Instead, coding is faster and easier to handle with AI.
5. Better Web Marketing
With machine learning, a sophisticated artificial intelligence (AI) type, digital marketing strategies may be automatically improved by analyzing information and gaining experience.
Machine learning-enabled devices assess new data in the context of pertinent past data, which may assist marketers in making data-driven decisions on how to reach their audience most effectively. For example, DIGITECH Web Design brand identity and other similar services provide marketing solutions to businesses with the help of AI.
With little to no human effort required, artificial intelligence (AI) may assist marketers in developing an end-to-end content strategy. In the future, AI may suggest good subjects for authors or even create rough versions of material based on specific criteria.
Advertising may be automatically purchased, tailored at scale, and even driven by AI-based delivery systems on electronic billboards.
The Future With AI
Web design is controlled by artificial intelligence (AI), which also plays a decisive role in user experience (UX).
Designers can now change their online presence into a more significant and richer experience for the consumer thanks to AI's interventions in web design.
The introduction of chatbots, a common feature of practically every website and smartphone application, is one of its more notable instances.
Additional