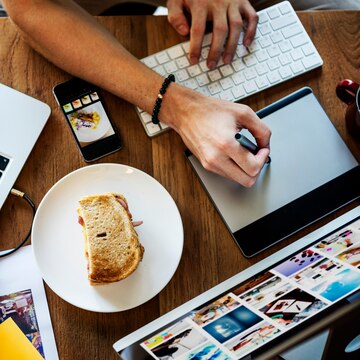 You don't need professional software to get a timeline-worthy image for your instagram account. Well, if you are handling an instagram account, you may need to be aware of a few crucial things.
You need a particular posture to showcase your dealings when you are online or on social media. You cannot be fully frank on social media sites, whether you are uploading a photo or engaging in a comment.
Even if you are from a democratic country, you might need to follow some social restrictions and regulations. However, to get ahead of these sensitive conditions, most people like to share their best shots on instagram.
Apart from any other social media sites, Instagram provides you access to upload the best quality pictures. Now, you can chat and manage groups on Instagram, but previously, it was only for celebrities and common people were there just to follow their lifestyle and posts.
Now, it has access to all to share their dealings. Whether you are a photographer or a common person with a totally different background, instagram will allow you to post your wish.
As you want it?
Well, as you want it?
Not really! Some of the people are not satisfied with their posts on Instagram, and they are curious about better quality posts with all their unique editing needs.
Best Tricks To Edit Your Instagram Photos
In this modern world, Instagram has become one of the most popular social media platforms, with millions of users posting pictures daily. So, photos have become an important social media medium of communication.
Well, capturing a photo will not do it. This is just half the battle. The rest depends on your editing abilities. If you are good at editing or a professional person, then you might use professional tools to create a ready-to-post picture for instagram or any other social media platform.
However, our concern concerns the common people who want to post well and ensure elegance.
The real magic happens when you edit your photo to enhance its beauty and make it stand out from the rest. Here, we will try to consider some of the best tricks to edit your Instagram photos and make them look stunning.
Whether you are a professional photographer or a casual snapper, these tips will help you take your Instagram game to the next level.
So, let's dive into the realm of the simple editing world!
Read More: Here's How EU's DMA Cracks Down On "Gatekeeper" Big Tech Firms
Start With A Quality Shot
If you want to make it a perfect Instagram post, first focus on your capturing abilities. Without a better quality image, you cannot present it better to the world. Instagram is a place where your post can be seen by anyone available on the platform.
Well, you can hide people or only want to show it to your friends if you want, but why would you do that if you are trying to flaunt your best shot?
However, if your shot quality is fine, the rest will be easy for you to adjust. Editing comes at its best position with a better-captured picture.
Use Crop And Composition
Sometimes, people have queries like How to crop a picture into a circle!
You might find it funny, but it is not. If we ask you to create it, you will fumble for sure without any prior knowledge. Editing a photo and cropping it according to the need is fine, but when you want to make it particularly circular, you might find it daunting.
However, cropping a picture into a circle is now super easy with free cropping tools. Follow the leads to get a perfectly shaped circle.
Adjust Exposure And Contrast
If you want to improve your Instagram posts' quality, adjusting the exposure and contrast can make a big difference. Proper exposure ensures that your photo is neither too dark nor too bright while adjusting the contrast can help make the details in your photo stand out.
Adjusting these settings ensures that your Instagram posts look their best and capture your audience's attention.
Always Use A Grid Reference
Using a grid reference can make a huge difference if you are looking to up your Instagram game and post better photos. The grid reference is a tool on your phone's camera that overlays a grid onto the screen, allowing you to align your subject and create a more balanced composition.
This can help your photos stand out and look more professional. So, next time you take a picture for Instagram, make sure to turn on the grid reference and see the difference it can make!
Use Instagram Filter
Some people trust filters more than self-editing. Though it is not a professional approach, it is more of a quick solution for people who do not have much time or experience in editing.
While preparing for the instagram posts, it is better to find the filter section on instagram, which will give you more than necessary options to go for. Select one as you like, and you are all set.
Consider The Instagram Editing Tool
If you are not fond of filtering an image, it's better to try out the editing process. Well, when you use instagram, you are aware of its best part!
What is that?
Well, the editing process on instagram is one of the best go-to tools you will ever find on any individual platform. This social media platform is fine enough to ensure trust in editing.
Follow the leads after uploading your photo and make it the best post possible. Once you are done with this process, try to compare your image again and again with the original. You can also create two different edits and compare those after taking a screenshot on your phone.
It's time to be smart and post wisely. Many people post a lot. However, for some people, it is not about the numbers but the quality of it.
If you are one of them, try to follow these tricks and ensure a better post altogether.
More Resources: