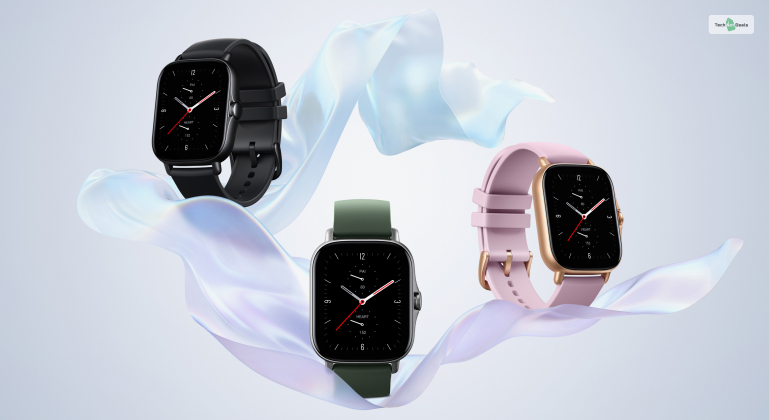 Two new Amazfit smartwatches are soon to be launched in the market – the Amazfit Active and the Amazfit Edge.
Both of these smartwatches have functionality and designs similar to the Apple Watch.
Due to their similarities, available for a lower price, many consider these Amazfit smartwatches to be real competitors of the Apple Watch.
If you don't know about them, Amazfit is a pretty renowned smartwatch maker. Now, they are back in the game with two new Amazfit smartwatches – the Amazfit Activ and the Amazfit Edge.
The Amazfit Active has a 1.75" rectangular display with a resolution of 390 x 450 pixels. Well, this might seem pretty standard on paper, but the real factor to consider here is that these displays will feature AMOLED screens.
Therefore, it will provide better and brighter visuals at lower battery costs. The Amazfit Active smartwatch is already available for purchase from its official website for $150. This one looks like a traditional smartwatch, similar to the likes of the Apple watch.
The second Amazfot smartwatch that was released is the new Amazfit Edge. This Amazfit smartwatch is smaller than the former, featuring a smaller 1.32" display of 360 x 360 pixels. The price of this Amazfit smartwatch will be $140. The Amazfor Edge will be a sportier smartwatch with a rugged look and a thicker band – similar to a G-Shock.
However, people were quick to point out that these smartwatches have identical designs to the Apple watch, offering better features at a lower price.
Both these Amazfit smartwatches will have extensive battery life. The Edge will have a battery life of 16 to 24 days (16 on normal mode and 24 on Battery saver mode). Similarly, the Active will have a battery life of 14 to 30 days.
In addition, both these smartwatches can create for you "personalized training plans via Zepp Coach." Plus, the Amazfior Edge can be worn up to 100 meters underwater!
Are you interested in these Amazfit smartwatches? Let me know in the comments below which one you liked the most.
More Resources: