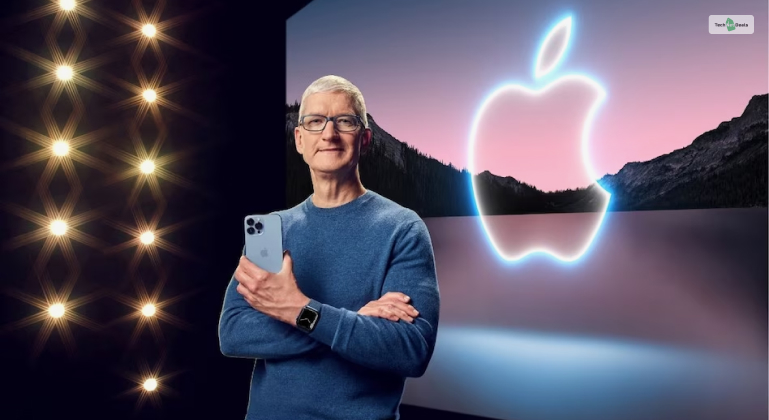 Headlines:
This year's Apple Event 2023 will take place this Tuesday, September 12, 2023.
It will be broadcast live from the venue – Steve Jobs Theater in Cupertino, California, USA.
We are all excited for the official announcement of new Apple products like the iPhone 15 and the new Apple Watch.
Apple users, rejoice. The date of the annual Apple Event 2023 has finally been announced, along with its venue. This year, the Apple event will take place at the Steve Jobs Theater in Cupertino, California, USA, next Tuesday, September 12, 2023.
If you wish to watch the Apple Event 2023, then it's pretty easy to do so. We know that the event will be broadcast live from the venue directly on their official Apple website and on their official YouTube channel as well. The event will start from 1 PM in the afternoon. Therefore, subscribe to their YouTube channel and hit the notification bell to instantly get reminded when the event starts!
All Apple product users are patiently waiting for Apple Event 2023 since fans will finally get a sneak peek at new Apple products. While Apple will give us a glimpse of all their upcoming major releases, most fans are excited about the new Apple iPhone 15 models (as usual) and the new Apple smartwatches that are about to be revealed next Tuesday.
While we do have an idea about the Apple iPhone 15 release date and price, other Apple products on the line, like the much-awaited Apple AirPods 3 Pro, might be shown here. In addition, we might finally get to see the new Apple Watch, along with a possible new Macbook as well!
However, the best things will happen after Apple Event 2023. As soon as the event ends, all the products revealed here – like the Apple iPhone 15 – will be available for pre-orders from the official Apple website. Therefore, if you wish to upgrade your older Apple iPhone 14 Pro Max, your time is now!
More Resources: