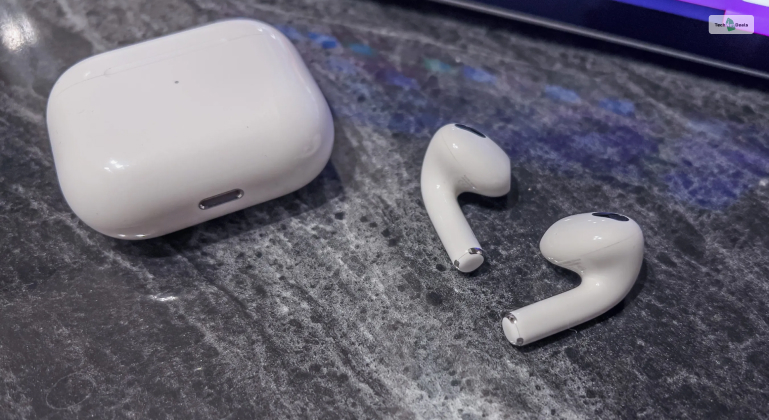 Apple AirPods – this sleek-looking wireless headphone that fits right into your ears – set a new trend in the market. Similar to other inventions made by Apple, it started a new generation of earbuds that others started to replicate.
So far, Apple has released three variants of their widely famous AirPods since its introduction in 2023. We have the normal AirPods (from generations 1 to 3), the AirPods Pro (generations 1 and 2), and the AirPods Max (an over-the-ear headset).
While the AirPods Pro has become the quintessential earbuds an iPhone user can buy, many are wondering what changes we will get to see when the AirPods Pro 3 (or AirPods Pro 3rd Gen) launches in a year or two.
If you already do (or don't) have an AirPod and are willing to wait a year or two to get your hands on its next iteration, then give this article a read to judge whether this wait will be worth it or not.
AirPods 3 Specifications: What I Expect
The AirPods Pro 3 specs that I expect these earbuds to have to stay competitive in the earbuds market are:
| | |
| --- | --- |
| Type | Earbuds |
| Connectivity | Wireless |
| Dimensions | 1.2" (L) x 0.8" (W) x 0.6" (H) |
| Weight | 0.01 kg (0.02 lbs) |
| Controls | Multi-Use Force Sensor |
| Case | Lightning / MagSafe Charging Case |
| Microphone | Integrated |
| Battery Life | 10 hours |
| Water Resistance | IPx8 |
| Compatibility | iPhones, iPads, Macbooks |
AirPods Pro 3 Release Date And Price Speculations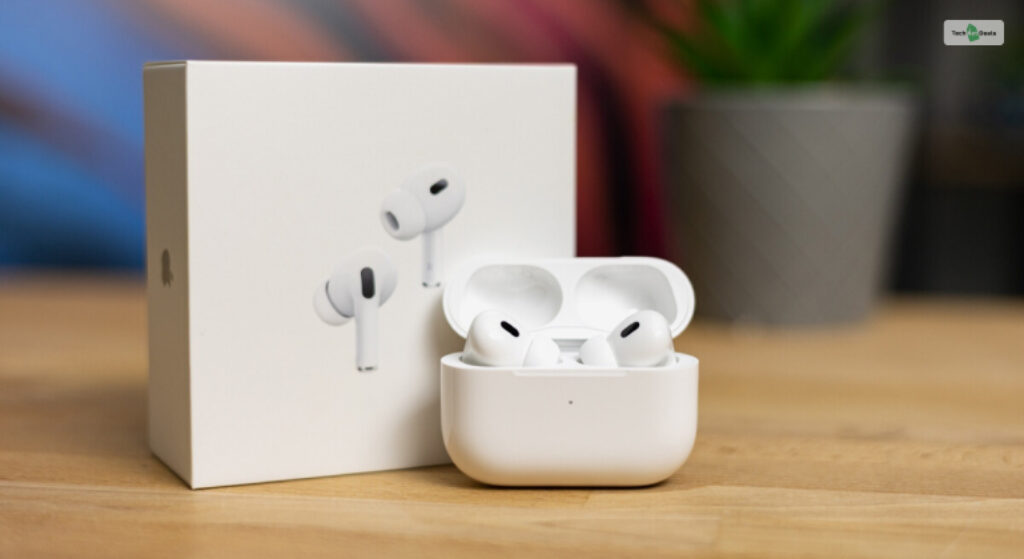 As per various reports and leaks, various Chinese reporters follow the actions of Apple very closely.
However, so far, many reports have suggested that the next AirPod that we will receive is the AirPods Pro Max 2 or AirPods Pro Max 2nd Gen. Since Apple releases upgrades sequentially, it starts with the AirPods, then the AirPods Pro, and finally the AirPods Max.
Since the 3rd Gen AirPods 3 was released in October 2021, followed by the 2nd Gen AirPods Pro 2 in September 2022, I expect to see the 2nd Gen AirPods Max 2 come this year, somewhere around October 2023.
Therefore, judging by these developments, it can be fair to assume that this is what is next in line:
4th gen AirPods 4: October 2023 or 2024
3rd generation AirPods Pro 3: October 2024 or 2025
3rd Generation AirPods Pro Max 3: October 2026
Therefore, it's safe to assure that the Apple AirPods Pro 3 will launch towards the end of 2024 or 2025.
If you wish to know about the Apple AirPods Pro 3 price that I think it will come tagged with, it will cost around $299. Since the current AirPods Pro 2 costs around $249, this is my expected price (considering market inflation).
AirPods Pro 3 Predictions: What New Features Will We Get To See?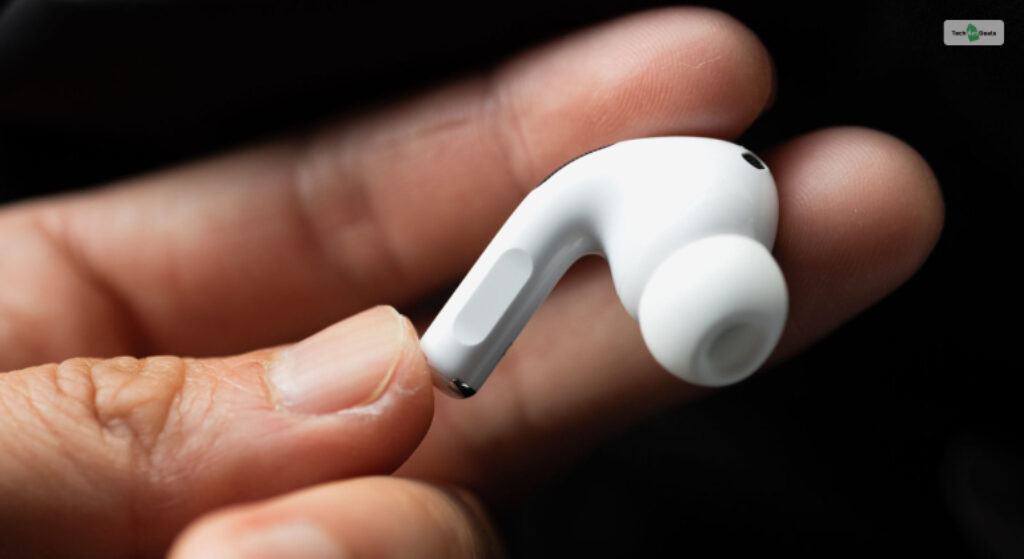 Based on what I have seen on the already released Airpods in the market, I have a rough prediction on how the Apple AirPods Pro 3 will turn out to be.
Therefore, based on how the earbuds industry and trends are moving forward, I expect to see these changes in the upcoming Apple AirPods Pro 3:
In-Ear Health
Considering the fact that Apple has added a lot of health features to its Apple watches, I expect them to add some health features to the AirPods Pro 3 as well.
This can be a great addition to these AirPods to make them smarter. If we can have a function that allows you to connect your AirPods to the Apple Watch or Apple's Health app on the iPhone, we could receive direct in-ear updates about our daily health progress.
This could go in line with its pre-existing health features, like its Live Listen – which acts as a hearing aid. Even though it only amplifies your surrounding sound and it's not FDA-approved, Apple sure can work towards it.
USB C-Type Ports
One of the biggest changes that Apple will soon roll out is its shift towards USB type-C ports. Instead of the Apple-only Lighting USB ports, the company will soon have USB Type-C ports as its standard charging ports.
This change has been confirmed since the EU has recently passed a bill regarding it. In this bill, it has been stated that all tech companies with chargeable devices should use the USB Type-C port.
Therefore, it's expected that all Apple products will soon shift from everyone's favorite Lightning port to USB C-Type ports. Here, the AitPods Pro 3 charging case will be made with this in mind.
Improved H3 Chips
As we can all expect, the chips inside the AirPods Pro 3 will obviously be improved from the previous chips.
Right now, the AirPods 3, the AirPods Pro 2, and the AirPods Max also contain the same H2 processors inside. Therefore, I expect the AirPods Pro 3 to have the upgraded H3 processors inside.
This will make sense if they do decide to include the new health features that I have mentioned previously since they would require higher processing power.
IPx7 or IPx8 Waterproof Rating
All the AirPods so far have the standard IPx6 water resistance rating. Therefore, I would expect Apple to improve it to an IPx7 or IPx8 water resistance rating.
This would mean that you will be able to go quite a few minutes underwater. Want to take a swim underwater in your pool with your AirPods on your ears? Apple can definitely make that wish come true with an improved water resistance rating.
Lossless Audio
One of the best things about Apple Music is its availability of high-quality music streaming in the form of Lossless and Hi-Res Lossless Audio. However, none of the AirPods support this so far. It makes no sense, right?
Therefore, I hope Apple finally adds the option to listen to Lossless quality music on the AirPods Pro 3.
AirPods Lite: What We Know So Far
It has been rumored by many leakers and analysts that Apple will soon release a budget version of the AirPods. This $99 AirPod might be called the AirPods Lite or the AirPods SE (named after the iPhone SE 2023).
While it has been confirmed by many data miners to be real, its release date has not been confirmed yet. However, many speculate that it might arrive this year (2023) or early 2024. Another thing that has been confirmed is that it will arrive before the next generation of AirPods arrives.
Final Verdict: Will The Apple AirPods Pro 3 Be A Game Changer?
If Apple plays its cards right and improves its Apple AirPods, the Apple AirPods Pro 3 can be a real game changer in the world of earbuds. If they include health functions, a better water-resistance rating, and lossless Apple Music audio, they will go in the right direction to make a great product.
More Resources: