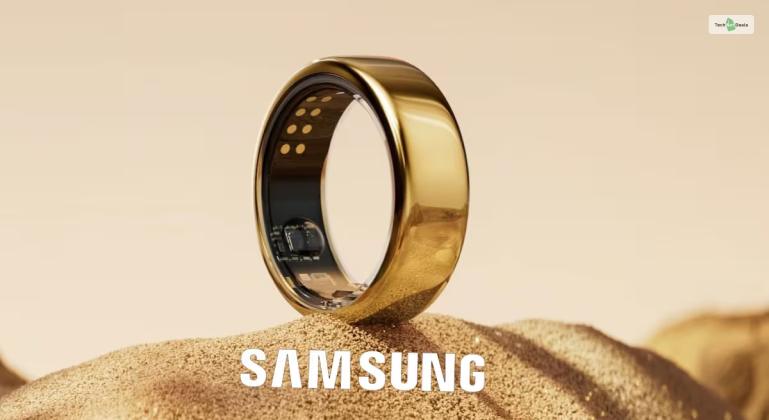 Headlines:
Samsung is currently developing a wearable smart ring called the Galaxy Ring.
The Galaxy Ring will have integrated virtual technology like hi-tech smart sensors.
For creating the Galaxy Ring, the company will be using circuit boards created by Meiko – a Japanese tech firm.
It's no surprise that Samsung – one of the biggest electronic brands in the entire world – is coming up with a new product. According to the Korean news outlet The Elec – Samsung is currently making a new smart ring called the Galaxy Ring.
When it comes to smart wearables, if you thought smartwatches were the end of it all, then you are wrong. Samsung is currently making smart rings for your fingers called the Samsung Galaxy Ring.
This Galaxy Ring is currently in its early development phase. Similar to smartwatches like the Samsung Galaxy watch, the Galaxy Ring will also have various similar features, minus the screen that is.
What would you prefer to wear: A Smartwatch or a Smart Ring? #Samsung #SamsungUnpacked #smartring #Smartwatch #GalaxyRing pic.twitter.com/BNFG7Lo2EE

— Smartprix (@Smartprix) July 22, 2023
When it comes to its smart features, it includes the ability to record health information. In addition, it might soon include extra IoT (Internet of Things) features like being able to control your Samsung Smart TV with your Galaxy Ring.
So far, it's difficult to scale down the sensors to do so since smartwatches are bigger and better at reading the blood flow on your wrists. Accurately reading blood flow from fingers with a scaled-down ring sensor presents a lot of challenges.
To overcome this scalability issue, Samsung will take the help of Meiko. They are a Japanese tech firm that specializes in creating sensors and circuit boards.  You can expect Galaxy Rings to launch sometime late next year. 
More Resources: