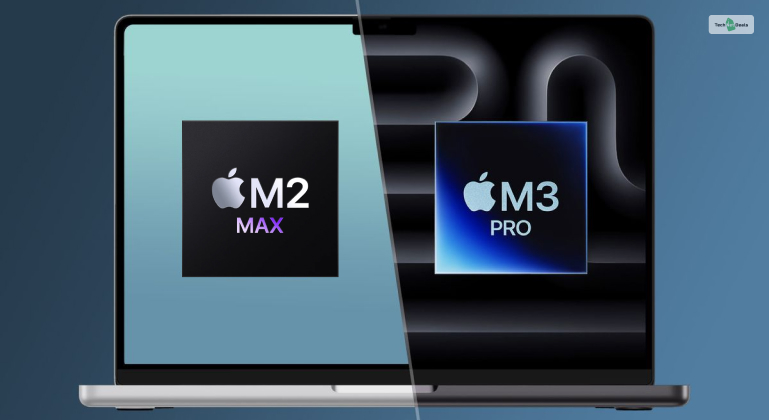 Apple recently revealed three new chips – the Apple M3, the Apple M3 Pro, and the Apple M3 Pro Max.
Out of all these processors, it appears that only the M3 Pro Max CPU will be faster than the higher-end M2 processors.
However, these benchmarks are based on leaks, so the accuracy of this information hasn't been verified yet.
Apple gave fans a taste of what's in store for them regarding new Apple computers. While they still haven't announced the Apple AirPods Pro 3 earbuds that everyone has been waiting for, they announced new Macbook 2023 versions, which will have the new Apple M3 processors during its Apple Scary Fast Event 2023.
While Apple has claimed that they are superior to the previous generation M2 processors by leaps and bounds (stated to be 30% faster), the reality seems to be way harsher.
This is because new leaked benchmarks suggest that the M3 CPU is not that fat at all, while the M3 Pro performs similarly to the M2 Max CPU.
Breaking: The first Apple M3 Pro chip benchmarks have leaked!

It's actually slower than the M2 Max based on margin of error.

M3 Pro: 15,173
M2 Max: 15,242

Feeling sorry for M3 Pro buyers…

So embarrassing! pic.twitter.com/mdCrUnphDX

— Vadim Yuryev (@VadimYuryev) November 5, 2023
As you can see from the X post above, these leaks have been revealed by YouTuber Vadim Yurev of the acclaimed Max Tech channel. He has revealed that he got wind of leaked benchmarks of the new Apple M3 pro processor, which seems to perform similarly to the previous generation M2 Max CPU.
He then showed leaked benchmarks of Geekbench 6 results, which show that the Apple M3 Pro CPU has 14% better single-core speed. However, it has a 6% lesser multi-core score – which is the score that matters the most. Why? Because most of the tasks that you will be doing on your MacBook use multiple cores.
However, we recommend not thinking of the new Apple M3 processors as bad. These are just leaked Geekbench scores and are not representative of the processor's true power.
So what do you think of these new Apple M3 processors? Let us know in the comments below!
More Resources: