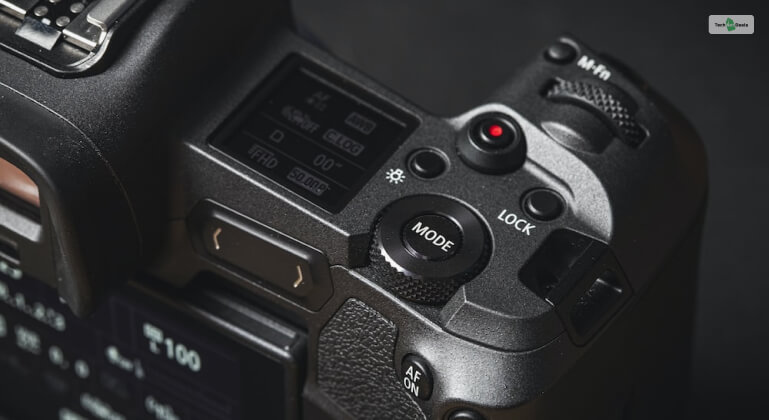 The Canon EOS R is a mirrorless camera that was released back in 2018. Even though it has been five years since its release, it still is one of the best on the market right now.
If you wish to buy a mirrorless camera in 2023, then you are in the right place. Read this Canon EOS R review to learn more about it so that you don't end up regretting buying it (which you won't)!
Canon EOS R Specifications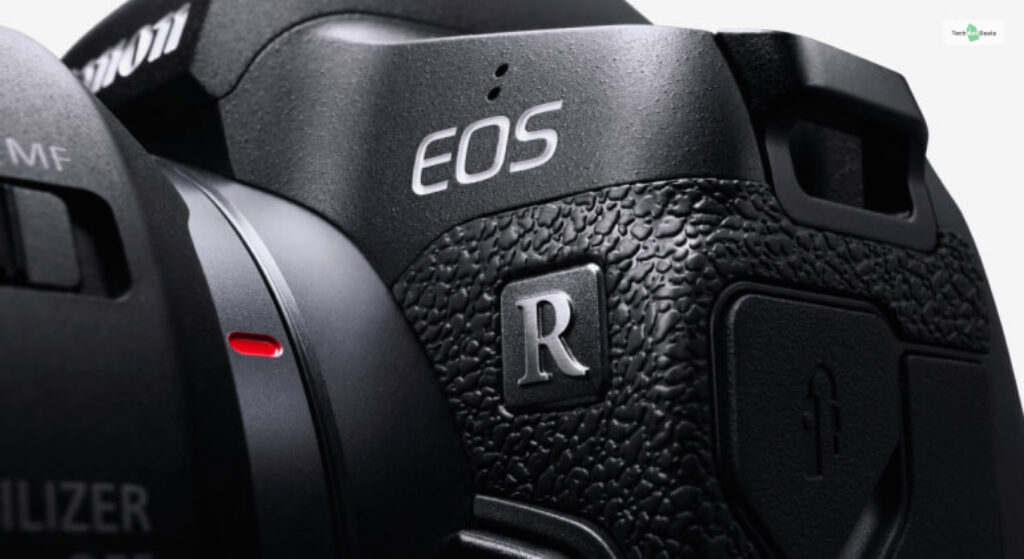 The Canon EOS R release date was on October 25, 2018. Its price currently is $1,775.
The primary specifications of this Canon EOS R series camera are:
| | |
| --- | --- |
| Image Sensor | 36 mm x 24 mm CMOS |
| Lens Mount | Canon RF |
| Sensor Resolution | 30.3 MP(effective) |
| Image Stabilization | Digital (Video Only) |
| ISO Sensitivity | Photo: 100 to 40,000 in Auto Mode (Extended: 50 to 102,400), Video: 100 to 25,600 (Extended: 100 to 102,400) |
| Continuous Shooting | Up to 8 fps at 30.3 MP for up to 47 Frames (Raw) / 100 Frames (JPEG),Up to 3 fps at 30.3 MP for up to 47 Frames (Raw) / 100 Frames (JPEG),Up to 2.2 fps at 30.3 MP for up to 47 Frames (Raw) / 100 Frames (JPEG) |
| Internal Recording Modes | H.264/MP4:UHD 4K (3840 x 2160) at 23.98/24.00/25/29.97 fps1920 x 1080p at 23.98/24.00/25/29.97/50/59.94 fps1280 x 720 at 25/29.97/50/59.94/100 fps |
| External Recording Modes | 4:2:2 10-Bit via HDMI – UHD 4K (3840 x 2160) |
| Media/Memory Card Slot | Single Slot – SD/SDHC/SDXC (UHS-II) |
| Wireless | Wi-Fi, Bluetooth |
| Built-In Flash/Light | No |
| Battery Type | 1x LP-E6N Rechargeable Lithium-Ion, 7.2 VDC, 1865 mAh |
Canon EOS R Build Quality & Handling
If you have used other Canon DSLR cameras before, you will find the Canon EOS R design to be familiar. However, it's more compact this time around.
The Canon EOS R is 5.4" x 3.9" x 3.3" (136 mm x 98 mm x 84 mm) and weighs only 1.5 lb (660 g). This makes it smaller and lighter compared to other Canon cameras, like the 5D Mark IV.
After using this camera for a few days, I can confidently say it's a well-built and compact full-frame camera. Its magnesium alloy body and weather-sealed body seem to be as tough as bricks.
For its controls, they were ergonomic enough for my preferences. I liked the placement of the switches, especially the control dials and the standard buttons. Their actuation point is also light so that you don't have to apply too much pressure to get the click to register.
One thing new about the Canon EOS R is its M-Fn (Multi-Function) Bar. This is a touch bar on the screen that you can find directly beside the customizable EVF (Electronic Viewfinder) button. You can use it as a scroll wheel to toggle through various camera settings.
However, I often found the M-Fn Bar slide to be a bit more sensitive than I would want it to be. Since its sensitivity cannot be changed, I often found myself sliding to the wrong option. However, this is only a minor inconvenience, as its pros outweigh its cons.
In addition, the touchscreen LCD is pretty smooth as well. Canon has always excelled in this department since its touchscreen OS is better than most other camera brands.
Canon EOS R Battery
Since you will be carrying this camera along a lot, you would definitely want the Canon EOS R to have a good battery life. This camera has a 4-hour battery life, which is pretty great compared to most other mirrorless cameras in the market. The average battery life of most other mirrorless cameras on the market is 2.5 hours.
In addition, it also doesn't take too long to charge up. It took me approximately an hour to charge it up to 100%.
Canon EOS R Picture Quality
There are many great features of the Canon EOS R mirrorless camera that make it a great choice for photographers. Here are some of the best features of the Canon EOS R that caught my eye in a good way:
Lens Mount & Compatibility
The new Canon EOS R camera has a new RF mount. This easily attaches with its default 54 mm diameter lenses.
However, the flange distance (distance between the camera sensor and lens) is significantly low here, being 20 mm in diameter. This is not even half of an EF lens, which has a flange distance of 44 mm.
So why is this important? This is because it makes the overall lens size smaller, which helps in clicking pictures faster. Plus, professional photographers will prefer using wider apertures, which is better done with shorter and wider lens mounts.
However, since this camera uses RF lenses, it has the drawback of being less available in the market. They are expensive, and the number of RF lenses available in stores is significantly lower than other types of lenses.
I used the 50 mm Prime and a 28-70 mm Standard Zoom Lens, and both worked perfectly as they should. You may use an EF to RF lens adapter to use more compatible lenses.
In addition, the Canon EOS R has a 12-pin electronic connector. This makes your clicks snappy and prevents the lag between what you see on the screen and what's in front of you.
Sensor And Image Quality
Compared to alternatives like the Canon 5D Mark IV, the Canon EOS R has the same 36 mm x 24 mm sensor. This sensor is a full-frame CMOS sensor with 30.3 megapixels, higher than the Nikon D5600.
The sensor's megapixel count alone makes it better than most other mirrorless cameras. The only camera with a better sensor is the Sony A7R IV, supported by its top-notch Digic 8 Image processor.
I clicked many images with the Canon EOS R, and they were all excellent. I believe this is due to the lens sponsor, coupled with a higher resolution scale of 6720 x 4480 pixels – which is massive. Tus makes this mirrorless camera better than the best DSLR cameras in India.
Therefore, when I zoomed in and after clicking pictures, they all appeared vivid with no blurry details. This can also be attributed to its 13.5 dynamic range, which is pretty amazing. It also has an ISO range between 100 – 40,000 (expandable to 50 – 102,400).
As for noise generated while clicking pics, this camera is relatively noise-free upto ISO 12,800. This can also be as low as 6,400 if you want your still to have larger prints.
Picture Stabilization
The Canon EOS R has one major flaw for photographers – it lacks an image stabilizer. For this price, I did not expect this to be missing from here. Now, moving objects in images appear pretty blurry as they easily cross the motion threshold.
However, the video mode has video stabilization, which I found to be weird as to why they left the image stabilizer out.
The images clicked can be in many formats, like JPEG and, most importantly, RAW. The pictures I clicked in JPEG format turned out to be pretty good, with vivid colors and adequate sharpness levels.
The Canon EOS R supports clicking pictures in 14-bit RAW format right out of the box. Size-wise, they are bigger than JPEG images (averaging 30 MB per pic). However, this is because you get accurate detail and colors in your pictures, especially perfectly contrasted shadows and highlights. This is better than the perfectly sized social media photos clicked on your iPhone 14 Pro Max.
A unique feature of this camera is its C-RAW imaging files. C-RAW here means Canon-Compressed RAW files. They are as good as the original RAW images at half the file size. However, I found it causes some distortions and blur to pop up if you zoom in to see finer details.
Focus, Burst Modes, And Frame Rates
Since the Canon EOS R has the Dual-Pixel CMOS AF system, it has roughly 5600 autofocus points. In addition, this covers 100% of the frame vertically and 88% horizontally.
I found its Dual-Pixel autofocus to perform exceptionally well in low-light scenarios and street photography (which I did a lot). There are seven different autofocus modes, which are:
Single (one-point) AF (small or normal)
Expand AF area (cross)
Expand AF area (around)
Face and tracking
Large zone AF vertical
Large zone AF horizontal
Zone AF
The Canon EOS R face tracking feature worked exceptionally well, even in low-light areas. The camera's focusing capabilities are pretty accurate, even while using wider apertures. However, this only works with the Single AF mode.
Plus, due to no image stabilizer, this works poorly with moving subjects (or if you have a shaky hand). For these situations, I found the Servo AF (continuous autofocus) mode to be better.
However, I found the Canon EOS R frame rates to be underwhelming, being only 8 fps. The average industry standard is 11 fps. Therefore, I recommend you manually set the shutter speed as high as possible for clicking continuous pictures.
Canon EOS R Video Quality
Fun fact: I liked the video recording quality of the Canon EOS R more than its picture quality. Compared to other mirrorless cameras, the Canon EOS R has one great advantage – video autofocus and stabilization.
Both of these features worked together like a charm. I shot videos at 4k quality with ease as I was prancing around the streets. The color was vividly amazing (especially primary colors), along with the autofocus tracking moving objects better than static ones (weird, but alright).
However, even if the video mode has stabilization, it's still not as good as other Sony cameras. I occasionally got to see the screen shake, which often made the edges blurry.
In addition, I found it funny that there are no options to see the histogram on the screen. Pro videographers might prefer having such options to make better adjustments while recording.
Best Canon EOS R Alternatives In 2023
If you want a different mirrorless camera apart from the Canon EOS R in 2023, then here are my recommendations:
1. Sony A7 III
Price: $1,698
Released in 2018, this mirrorless camera is still one of the best for videographers in 2023. This camera has a 24.2 MP sensor, along with lower resolutions compared to the Canon EOS R. However, its video output is exceptional, beating most of the other cameras in this department. In addition, its battery life is low, at only 2.5 hours.
2. Fujifilm X-T4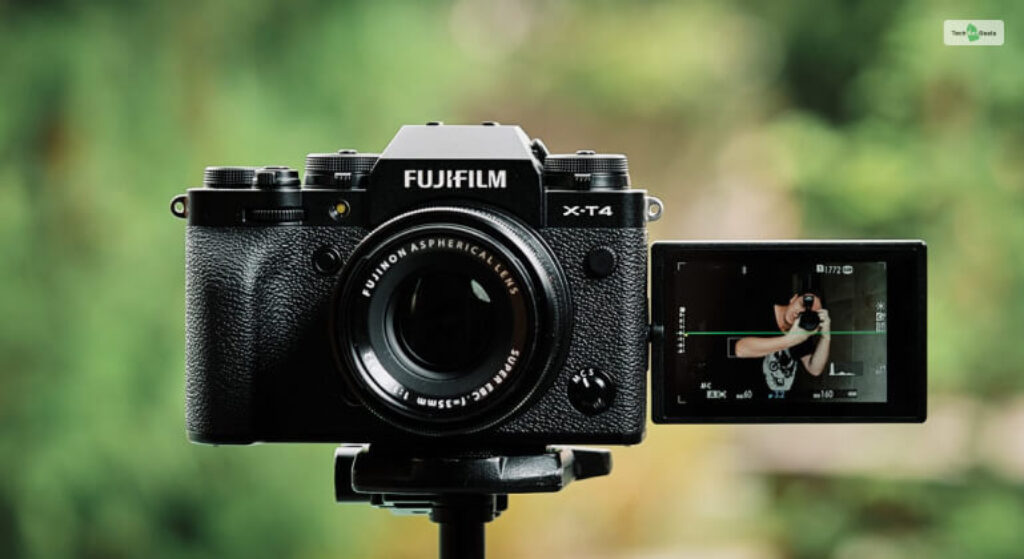 Price: $1,788
This camera is one of the best mirrorless cameras in 2023, hands down. While it may have a lower 26.1 MP sensor, its performance is far better than the Canon EOS R. This is the best camera for movie makers since it has the fantastic Film Simulation mode, which lets you shoot a Hollywood-grade movie with this camera.
3. Nikon Z7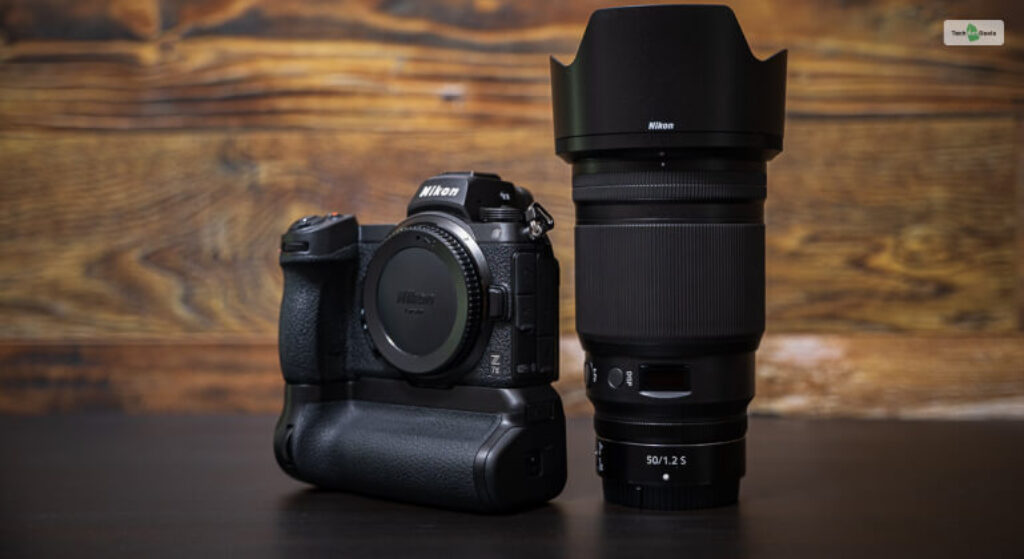 Price: $1,329
If you are a self-proclaimed "resolution junkie" who likes clicking high-quality photographs, get this mirrorless camera. With an amazing 45.7 MP sensor and the ability to create 8k time-lapse videos, this is a great bit. In addition, you can completely customize it with the new Nikon Z accessories to make your Z7 truly unique.
Final Verdict: Is The Canon EOS R Worth Buying In 2023?
Even though the production for the Canon EOS R was finally ceased by Canon recently, it still is an amazing mirrorless camera compared to other competitors in 2023. It still remains to be one of the best Canon cameras in 2023, along with being one of the best mirrorless cameras in 2023 as well.
Pros
Cons
• Great battery life
• Amazing LCD touchscreen
• Supports mounting of EF and RF lenses
• Great 30.3 MP CMOS sensor
• Compact build
• Great RAW file compression
• No image stabilization
• Mediocre video stabilization
• Production has been ceased, might be difficult to get
• Underwhelming shutter speed
More Resources: