Some laptops are so good that even years later after their release, it still brings value to customers. One such case is the Dell Alienware 15 R4. Released back in 2018 still holds no punches back in terms of performance.
But how well does this 5-year-old laptop perform compared to other morn competitors? Now you can answer this question by reading this review!
Dell Alienware 15 R4 Specifications
The configuration of the Dell Alienware 15 R4 details is as follows:
Display
15.6" FHD (1080p resolution, 60Hz refresh rate, G-sync enabled)
OS
Windows 10 Home
Processor
8th Generation Intel Core i7 8750H
Graphics Card
NVIDIA GeForce GTX 1070 (8GB DDR5)
Memory
16GB DDR4 RAM (2400MHz)
Hard Drive
1 TB HDD (7,200RPM), 256GB PLIe m2 SSD
Connectivity Ports
2x USB 3.0 Type C Ports
1x Thunderbolt Port
1x Ethernet Port
1x 3.5mm Headphone Jack
1x HDMI port
1x Mini DisplayPort

Weight
7.8 pounds (3.5kgs)
Dimensions (WxDxH)
15.3" x 12" x 1"
Price
$1,899
Dell Alienware 15 R4 Features
After using the Dell Alienware 15 R4 for a week, here's my impression of all its features:
Design
The Dell Alienware 15 R4 has a pretty slick design, which looks impressive in an all-black color. Unlike other Alienware laptops, even the aluminum lid is painted in an epic black color. The best thing is that the Alienware logo on the top lid is also infused with RGB, making you look cooler using this laptop.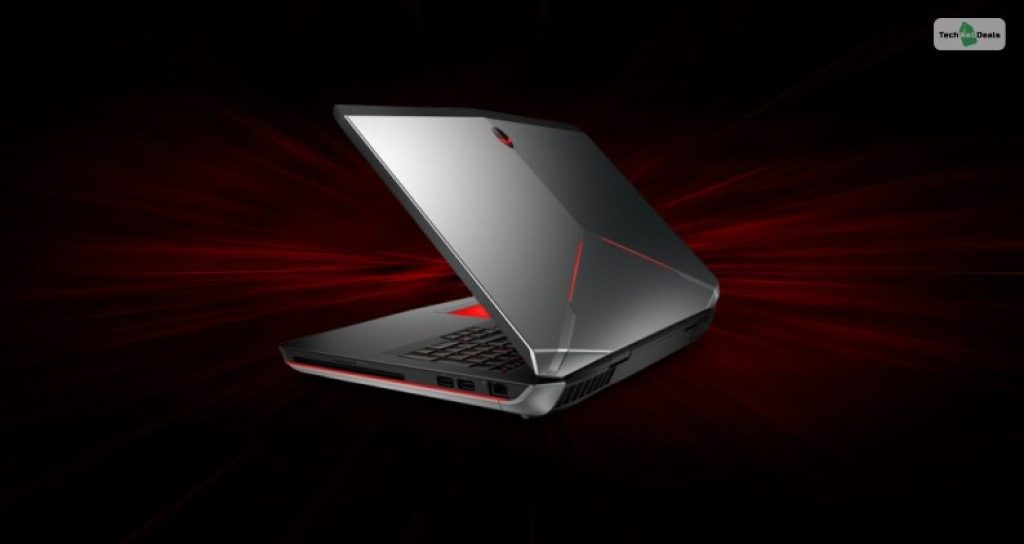 However, it's a pretty heavy laptop, sitting at a weight of 7.8 pounds (3.5 kg). Therefore, in both size and weight, this laptop is bigger and heavier than other gaming laptops. You can expect some back sores after carrying this laptop for a long while.
Display
The Dell Alienware 15 R4 display is pretty solid. While it may not have the retina display of the MacBook 12in M7 laptop, it's still pretty bright and vibrant. While watching movies like Avatar and Avengers: Endgame, the CGI spectacles in these movies looked stunning on the screen.
This laptop has a brightness of 311 nits, which is significantly higher than the brightness of average laptops (282 nits). Plus, playing games at a 1920 x 1080 resolution with a 60Hz refresh rate felt good enough.
Keyboard, Touchpad, & Webcam
While I prefer using mechanical keyboards, the Dell Alienware 15 R4 keyboard is similar to one. While it's a standard laptop keyboard, it feels hardy and sturdy, like mechanical keyboards. This feel can be attributed to its deeper-than-average 2 mm key travel distance, which gives me semi-tactile feedback. Therefore, typing will feel fun and fluid here.
The touchpad is a simple laptop touchpad. It has a smaller size of 3.9" x 2.1". The use of Windows gestures still felt smoother, although an inch-larger touchpad would have been better.
The 1080p FHD webcam on this laptop is pretty good, better than the webcam of the Asus ROG FX503. All pictures that I clicked came out vibrant and good enough.
Connectivity
The Dell Alienware 15 R4 has all the standard connectivity ports that you might expect from a gaming laptop. It has 3x USB 3.0 Type-A ports, along with a singular USB Thunderbolt port. This thunderbolt port is a nice addition since most gaming laptops include one nowadays. However, some USB 3.0 Type C ports would have been beneficial.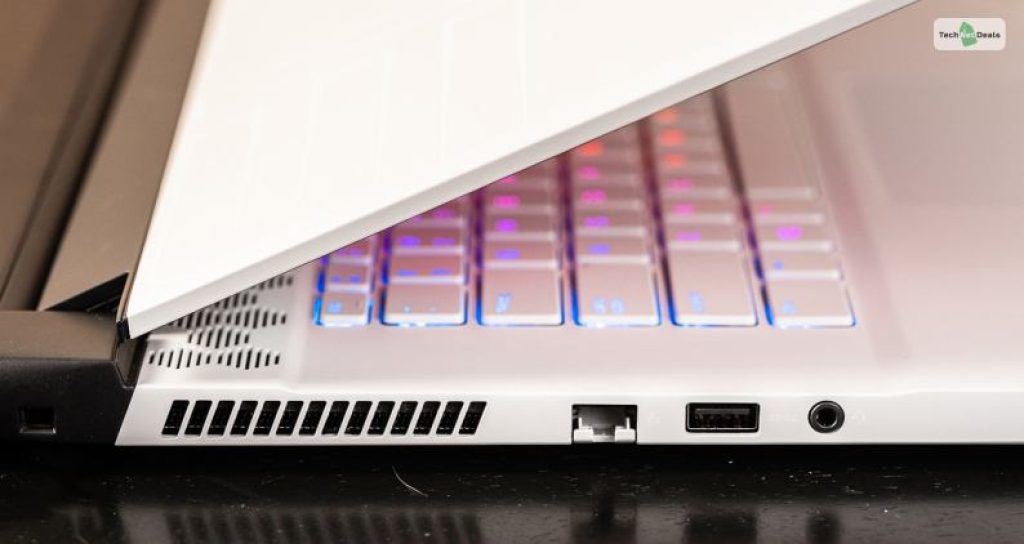 In addition, it has the standard 3.5mm audio jack and an ethernet port as well. Also included are the HDMI port and the DisplayPort. Therefore, if you want to connect multiple monitors, you can connect two with this laptop.
Battery Life
When it comes to battery performance, never expect too much from gaming laptops. The Dell Alienware 15 R4 lasted for 5.5 hours in normal mode. This includes browning the web, watching Youtube videos, and some Netflix as well.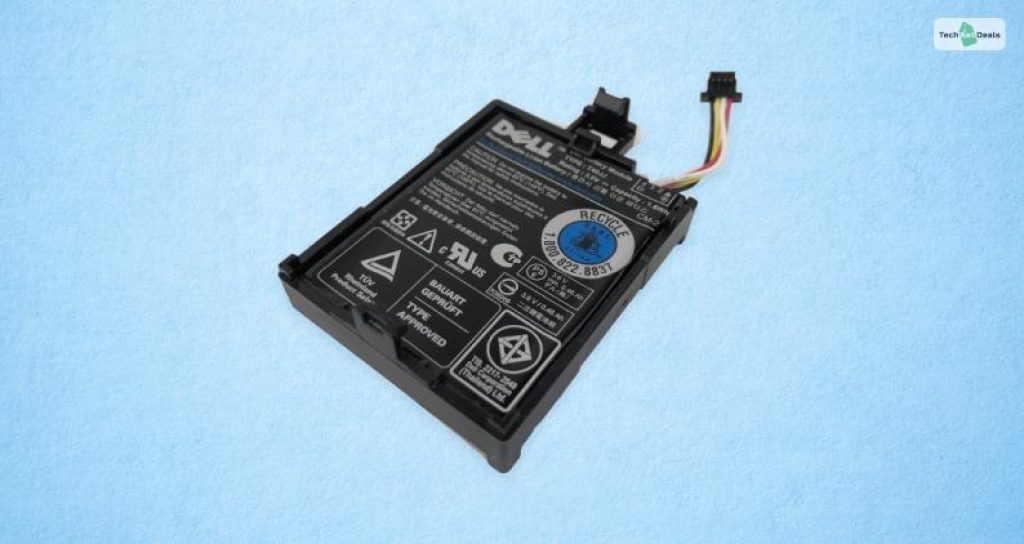 However, when it comes to gaming, it will last you for around 2.5 to 3 hours. This depends on the game you are playing. This is pretty similar in standards compared to other gaming laptops like the Asus ROG Strix Scar II GL704GM.
Performance
The Dell Alienware 15 R4 performs as well as it's supposed to in 2023. While its specifications might have aged a bit, they are still more than decent. The laptop is powerful enough to run all your creativity apps like Adobe Photoshop and Adobe Premiere Pro without any problems. Using the latter application, I was able to render a 4K video in 10 mins.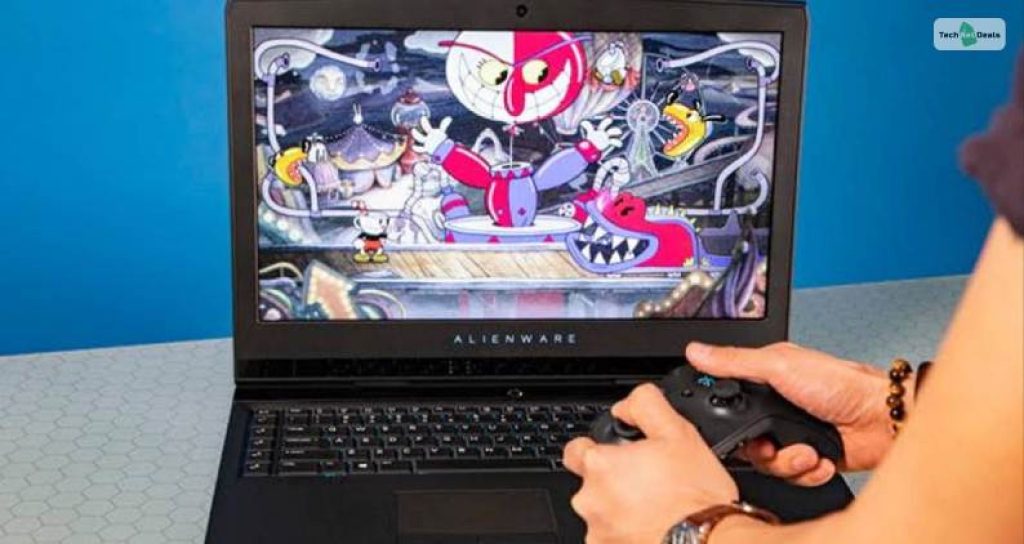 When it comes to gaming, it performs decently well, considering the existence of modern-day RTC graphics cards. Here are some frame rates I got to play on some games.
| | |
| --- | --- |
| GAME | FPS |
| Valorant | 120+ |
| Apex Legends | 90+ |
| League Of Legends | 180+ |
| The Witcher 3: Wild Hunt | 70+ |
| Red Dead Redemption 2 | 50+ |
| Grand Theft Auto V | 75+ |
| Cyberpunk 2077 | 40+ |
| God Of War | 60+ |
Frequently Asked Questions (FAQs):
When it comes to buying gaming laptops, gamers will always have many questions on their mind. Therefore, I have decided to answer some of their most frequently asked questions regarding the Dell Alienware 15 R4 reviews:
Q1. Is The Dell Alienware 15 R4 A Good Gaming Laptop?
Ans: Yes, the  Dell Alienware 15 R4 is a pretty decent gaming laptop. While its graphics card – the NVIDIA GeForce GTX 1070 8GB might have been a beast in its time, it fails to match the power of modern RTX graphics cards.
Q2. Is The Dell Alienware 15 R4 Good For Graphic Designers?
Ans: Yes, this laptop will be a pretty good buy for graphic designers. Photo and video editors, along with 2D and 3D animators, will be best able to utilize this laptop's graphical power.
Final Verdict: Is The Dell Alienware 15 R4 Worth Buying?
While finding Dell Alienware 15 R4 stores might be difficult because of limited availability, you can still go for this laptop in 2023. While it may not be as good as some of the more modern RTX laptops, it will still help you get your job done nicely and easily. Plus, gaming feels fine too, although you might have to play the latest games at medium settings. However, the $1,899 price tag is a bit too high considering the fact that this laptop is 5 years old.
Pros
Cons
Pretty good performance
Sturdy build
Simple design
Good keyboard
Very bright and vivid display
Pretty expensive
Almost outdated specifications
Pretty big and heavy
Read Also: