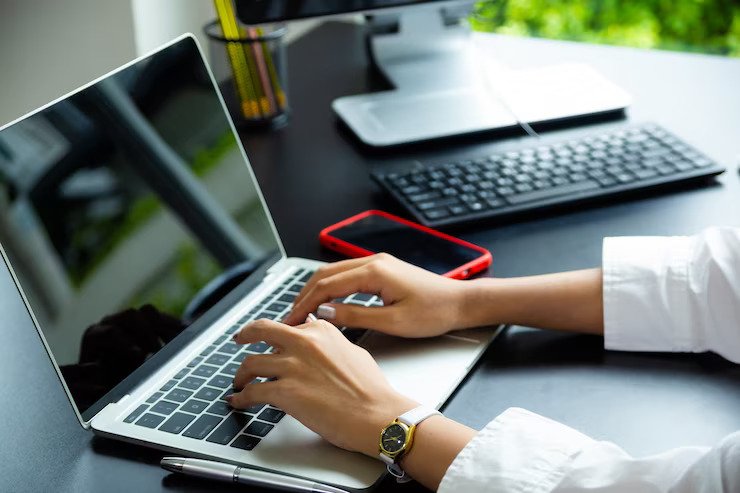 Worldwide, educational institutes are often seen emphasizing one factor, academic integrity.
It is considered the foundation of academia. In simple terms, academic integrity is the concept that expects every member of the educational ecosystem to show honesty, fairness, respect, responsibility, and trust in all matters related to academia.
However, a prominent threat to academic integrity is plagiarism. Plagiarism is the act of stealing the ideas and words of others and presenting them as yours.
Plagiarism is not only performed by the students; teachers and researchers also get involved in this unethical act. Hence, going against the manifesto of Academic integrity. Sometimes plagiarism in academic documents occurs adventitiously and deliberately as well.
Generally, students and researchers who show sluggish behavior in research and writing end up submitting or publishing plagiarized academic write-ups. The issue of plagiarism is seeing a massive increase with every coming day. This problem is happening because of substantial research content on almost every topic.
The best way to overcome this issue and keep plagiarism to a minimum is to stay vigilant. A simple way to make it possible is by comparing newly articulated academic documents and previously available data from various resources.
However, doing it manually will take significant time and effort. Moreover, you are likely to miss several duplication instances. The most effective way to keep plagiarism under control is by detecting it through advanced plagiarism-checking tools. However, the problem with many people is they don't have the best tools for this purpose.
We have put together the necessary details about some highly efficient tools to help you in this regard.
Read on to learn more.
1. DupliChecker.com
This amazing domain hosts multiple tools, including a fantastic utility capable of checking plagiarism and giving instant results. You can access this plagiarism checker from any device and use it to check plagiarism free. If you are using this plagiarism detector for free, you can scan 1000 words of content for plagiarism in one go.
If you want to detect plagiarism in larger content pieces, you can subscribe to various premium packages according to your needs. This online plagiarism checker offers various features and functionalities that ensure optimum user experience (UX).
This tool offers multilingual support, which means you can check content written in various languages for plagiarism through it.
In addition to copying and pasting content, you can also upload files in multiple popular text formats to check for plagiarism. This tool shows results in percentage and highlights duplication instances to help users quickly identify the plagiarized patches.
It takes the help of an AI algorithm to identify various types of plagiarism, including patchwriting. The best thing about it is its fast and efficient working which helps users save significant time.
2. PlagiarismChecker.co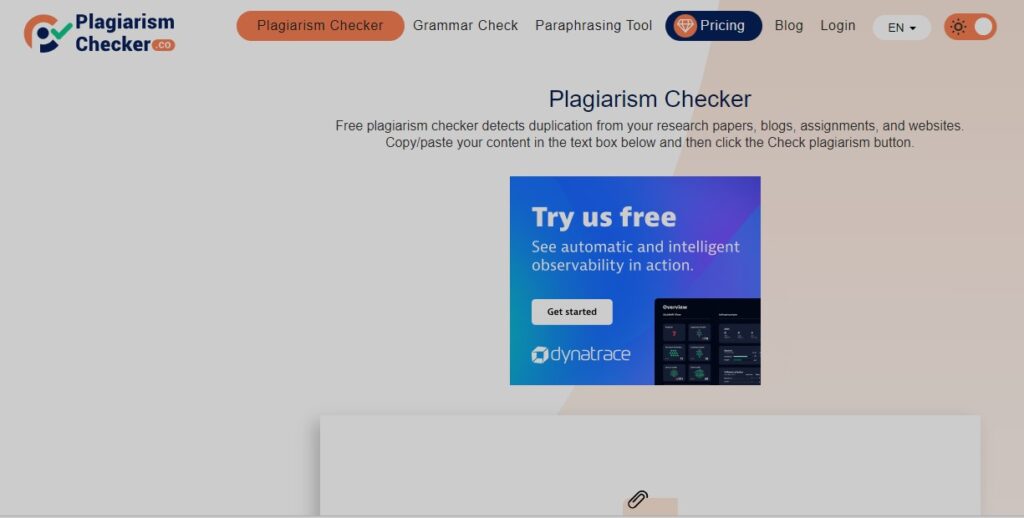 Another amazingly efficient plagiarism detector is offered by plagiarismchecker.co. As the name suggests, this domain is specifically designed and developed to help users detect plagiarism in their content. It is helpful for students, teachers, and online content writers alike.
The deep search algorithm of this tool is one of a kind. Users can also check plagiarism free of cost using this plagiarism detector. It allows free plagiarism checks for content of up to 800 words. This tool offers multiple features and functionalities. It is compatible with various tools and can also be used on smartphones.
It allows you to copy and paste content for plagiarism checks. You can also upload files from the folder directory for this purpose. It also allows you to import content directly from Dropbox. This plagiarism checker allows users to exclude a particular URL while scanning content for plagiarism to get accurate results. It also offers multilingual support.
You can scan content written in various popular languages used worldwide for plagiarism through it. The pricing of premium packages is also highly cost-effective, which makes it a pocket-friendly solution to check plagiarism for students and teachers alike.
3. EduBirdie.com
This domain not only hosts a plagiarism checker but multiple other efficient tools that can help you write content efficiently. This tool works perfectly for students, researchers, writers, and teachers.
You can copy and paste the content of up to 10000 words on this tool and check for plagiarism in it quickly. This tool also allows users to upload a file or import it from popular cloud storage platforms like Google Drive and Dropbox.
The only limitation of this plagiarism checker is its services are not free. Even if you are looking to scan single-page content, you have to pay for a plagiarism check.
The plagiarism detector offered by this domain can generate a comprehensive report about scanned content. This tool uses deep similarity index methodology to find duplicate content from various search engines. It also supports plagiarism checks for multiple languages in addition to English.
Furthermore, this tool is capable of highlighting every instance that requires the attention of the users to ensure the submission of plagiarism-free academic documents for them. The best part about this tool is its friendly interface and fast-checking methodology.
Conclusion!
Plagiarism is considered an offense against academic integrity. Offenders of academic integrity are held liable for their mistakes and slapped with serious punishments. The best way to avoid such issues is to detect plagiarism beforehand.
Using an efficient online plagiarism checker can be the most effective solution for this purpose. We have discussed a few highly efficient plagiarism checkers in this article to help our readers. Hopefully, you will use any of the above-discussed tools to detect plagiarism in the content and get rid of it. 
Read Also: