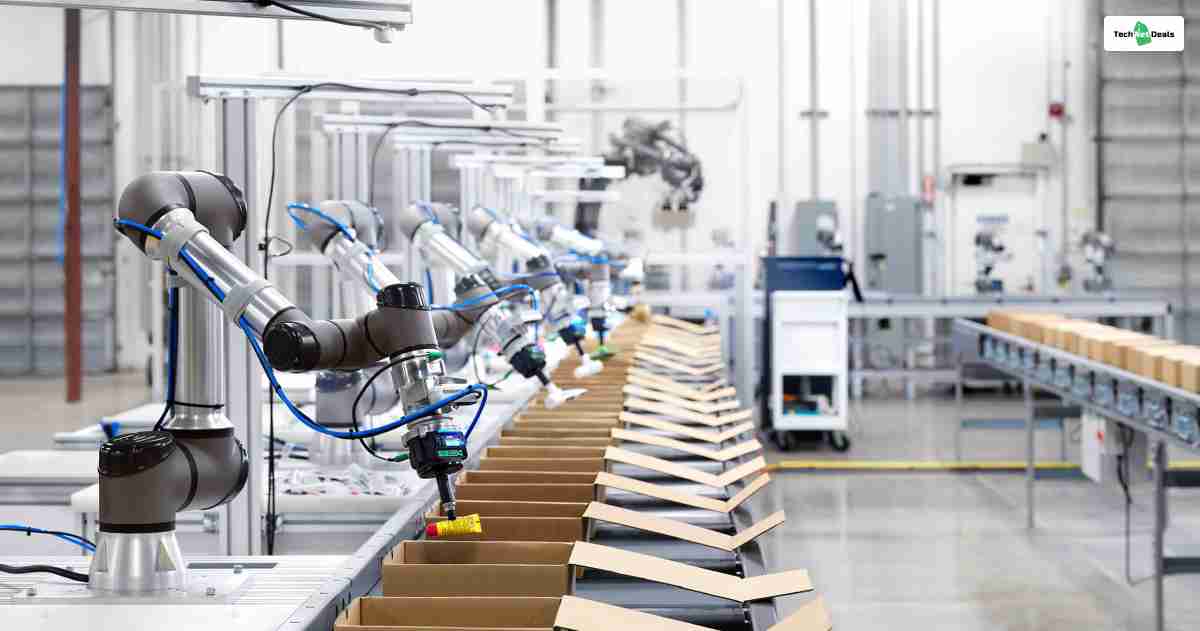 Located in the San Fransisco Bay Area of California, Vicarious Industries is one company that specializes in using artificial intelligence and other theoretical, computational principles inside the brain for building a software solution that can both think as well as learn, just like a human.
The company has an excellent definition for its modern technology. Check it out mentioned below,
"a turnkey robotics solution integrator using artificial intelligence to automate tasks too complex and versatile for traditional automations"
Sounds pretty interesting, right? Keep reading to find out all that you need to know about this famous company based out in California!
All About Vicarious Industries: Company Profile And History
The only way to find out about any company is to check out its company profile and funding – the history will follow accordingly. So without wasting any further time, let's find out all that you need to know about this artificial intelligence company. Why google 'vicarious definition' when you can scroll down and find out all that you need to know.
Funding History:
Founded by Dileep George and D. Scott Phoenix in 2010, Vicarious Industries was successfully launched in 2011 after receiving funding from a venture capital firm based in San Fransisco, known as Founders Fund. The people who supported the funding of the same from the Founders Fund are as follows,
Dustin Moskovitz,
Adam D'Angelo,
Felicis Ventures,
Joe Lonsdale.
In the month of August 2012, this industry managed to raise a solid 15 million dollars in the Series A funding round. This round was actually led by Founders Fund, Good Ventures, Zarco Investment Group, and Open Field Capital.
By the time the company's Series B funding round emerged, Vicarious Industries had managed to raise a whopping 40 million dollars. This round was an individual-led round by the likes of Elon Musk and Mark Zuckerberg, amongst similar other names. This was not all.
There was an additional amount, of course, undisclosed that was contributed later by other big names like:
Jeff Bezos (CEO, Amazon.com),
Jerry Yang (Co-founder of Yahoo),
Janus Friis (Co-founder of Skype), and
Marc Benioff (CEO of Salesforce).
When you hear that so many big names actually invested in this company, the question that most commonly arises in this context is what is vicarious liability. We know, right! It must have been an excellent time to become an investor!
Read More: What Are The Uses Of Robots? 5 Major Uses
Company Profile:
The best way to find out about any company is by simply checking out their company profile! So what are you even doing? Scroll down and check the vital company profile of Vicarious Industries!
| | |
| --- | --- |
| Company | Vicarious Industries |
| Founded In | 2010 |
| Founders | Dileep George and D. Scott Phoenix  |
| Headquarters | San Francisco, California, United States |
| Website | http://vicarious.com/  |
| Industry | Robotics, Machine Learning, Artificial Intelligence |
| Email | info@vicarious.com |
| Contact Number | 650-752-2100 |
| Acquired By | Intrinsic |
| Date Of Acquisition | 22nd April 2022 |
| Operating Status | Active |
| Company Type | For Profit |
Vicarious Industries And A Recursive Cortical Network:
Yes, you can't stop thinking about vicarious liability but for a minute stop thinking about that and understand what this company is about – what's the point of investing in stocks you don't get the hang of? Scroll down for a better understanding of how Vicarious Industries functions!
Do you know that computational principles of a human brain can be used for developing software solutions that have everything to do with machine learning? One example of this vision system is a software known as RCN or the Recursive Cortical Network. The RCN can be defined as a 'visual perception system' that also happens to be generative and graphical.
The purpose of the RCN? To interprets any content related to videos or even photographs just like humans. The system is naturally powered by a very balanced approach which takes mathematics, biological plausibility, and even sensory data into consideration. In October 2013, it managed to beat CAPTCHA and immediately announced the same.
The pioneer of CAPTCHA, as well as the founder of the current reCAPTCHA, Luis Von Ahn, skeptically commented about this development, "It's hard for me to be impressed since I see these every few months." This wasn't all – in fact, Luis Von Ahn even claimed that 50 related claims had been made!
But Vicarious Industries knew how to defend themselves – such findings were all later published in a journey source reviewed by peers. Farther, the company also spoke about how their artificial intelligence-operated systems had nothing to do with completing CAPTCHAs, and as a result, the fact that they still managed to do so speaks volumes about their system.
Read More: Nuro Industries – History, Profile, Robotics, And More
Employee Reviews:
Let's check out a few employee reviews of Vicarius Industries.
Positives:
"The tech/product is really cool and has a lot of potential, most of the engineers/nonmanagement are pretty smart individuals as well. The benefits are much better compared to other companies of similar size."
Negatives:
"The upper management seems to lack the experience and cohesion to accelerate this company's success and growth. They seem to be fine staying an R&D firm forever instead of leading/innovating the tech industry. In addition, WLB is highly team dependent. Office culture can be toxic with some hormonal employees inappropriately expressing their feelings by screaming and cursing in the office out of nowhere. Glad to be on my way out."
Frequently Asked Questions (FAQs):
1. What Does Vicarious Do?
Vicarious Industries is a San Francisco Bay Area-based company specializing in using artificial intelligence to build an ecosystem that can think and even learn like the human brain. The company has been recently acquired by Intrinsic.
2. Is Vicarious A Publicly-Traded Company?
After the acquisition, the company is now to be named Vicarious Surgical and, as a result, will also be traded under the New York Stock Exchange. The ticker symbols of the same? These symbols are as follows,

1. RBOT and
2. RBOT WS.
3. Who Owns Vicarious Surgical?
Adam Sachs is the current CEO of Vicarious Surgical. He is also one of the co-founders – his purpose? To improve the efficiency as well as the cost of patient outcomes as well as abdominal procedures.
And It's A Wrap!
Now that you have a fair idea about the functioning of Vicarious Industries, you can easily look for a career in the same company. We have given you both positive and negative reviews of the company – that too from employees currently working in the company. That must account for something, right?
Don't forget to let us know your thoughts on the same in the comments section below!
Read More: