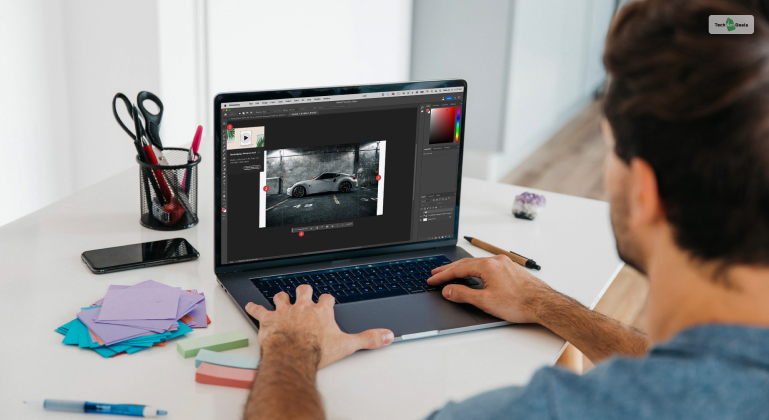 Adobe recently has launched the use of various AI tools and features, which you can access from their Adobe Creative Cloud suite apps.
When it comes to getting free access to such generative AI tools, you can start using the free version of Photoshop Elements.
You can use the new Artistic Effect tool to give all your pictures a new filter that makes them look like a hand-drawn painting!
The age of AI is upon us, so says Adobe. After the recent Adobe Max 2023 event revealing the introduction of various AI tools in all Adobe apps, you can access many of them without any subscription.
Adobe has recently revealed the use of the Artistic Effect filter through its Photoshop Elements app. While this has been a major reveal, the good news is that there are more such AI tools that you can use without subscribing to the Photoshop Elements app.
Make All Your Pictures A Work Of Art
One of the main AI-powered features that was added to Photoshop Elements is the use of the Artistic Filter. Using this filter, you can turn all your photos into a work of art.
This filter puts the "Artistic" filter on top of all your pictures. Therefore, all your images will look like a painting made by the great Renaissance painters themselves.
Want your picture to have an oil painting made by Vincent Van Gogh? Or do you wish for something more subtle, like Dan Vinci's genius? Using this filter, you can select the painting style (based on actual painters) you want.
Though you cannot customize how strong this filter will be in the image, it sure will provide good enough filters that retain details of the actual image.
Reel Your Photos Together
Want to create a slideshow of your recent trip to some exotic location? You can now use the Photo Reel feature by feeding the AI your images.
This tool has its own editing tools inside, which you can use to change picture sizes, backgrounds, and more on the fly!
Tone Your Colors Up
You can even change the color tone of your images using the Color Match tool. This lets you transfer the color vibrancy and hues of another image to another, which makes color correction easier and quicker than before.
Are you interested in using all these AI tools? Start using Photoshop Elements now through a one-time payment! Let me know in the comments what you feel about these new AI features!
More Resources: