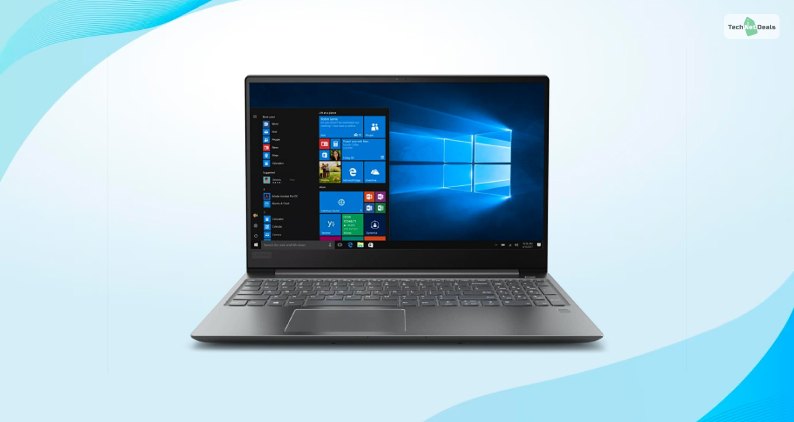 If you are on a budget and want an older laptop for your needs, then the Lenovo Ideapad 720s-15 might be exactly what you are looking for.
Powered by an older 7th Generation Intel Core i7 processor and the once renowned NVIDIA GeForce GTX 1050Ti, read this review to find out more about this laptop from 2018.
Lenovo Ideapad 720s-15 Specifications:
The main specifications of the Lenovo Ideapad 720s-15 are:
| | |
| --- | --- |
| OS | Windows 10 Home |
| Display | 15.6 inch 4k screen (3840 x 2160 resolution) Touchscreen |
| Processor | 7th Generation Intel Core i7 7700HQ 2.8GHz (3.8GHz Boost Speed) |
| Graphics Card | NVIDIA GeForce GTX 1050Ti Max Q (4GB) |
| Memory | 16GB DDR4 RAM (2400 MHz, Dual Channel) |
| Storage | 512GB SSD |
| Colors | Iron Grey |
| Price | $950 |
Lenovo Ideapad 720s-15 Features:
The primary features of the Lenovo Ideapad 720S-15 have been described below:
1. Design & Build Quality
This notebook immediately creates a subtle impression. It has a metallic dark silver body, and a discreet "Lenovo" engraving can be seen on the lid's top right corner. Except for the necessary Microsoft logo, the unit's bottom is similar in terms of texture. It also lacks any ugly stickers. The top area is shielded by a thin metallic layer rather than the thick metal plate of the XPS line and, thus, is less prone to bending.
Attention should be paid to the unnaturally sharper edge on the internal surface of this laptop. It's not unpleasant to use, but I can see this part being prone to scratches and chips. It's also important to highlight the little gap between the lower plate compared to the body of the laptop. This seems to be a creative decision rather than a manufacturing error. But it lacks the visual appeal of a perfect connection.
2. Display
This laptop's screen is lovely, even in power-saving mode and at 40% brightness. Bright colors are provided by great viewing angles. My laptop is OK in that sense, despite reports about the model's severe backlight leakage (see below). This monitor runs at 60 Hz with no discernible ghosting issues. The laptop's rear end has respectable speakers, but if it is set down on a blanket or other soft surface, the sound will be muted.
3. Keyboard & Trackpad
When you open the laptop screen, you will see a big-sized keyboard inside. It's a standard keyboard with the Num Pad on the right side. In addition, all the kets have backlighting, which makes the keyboard look pretty neat and modern. Plus, the trackpad appears to be pretty sturdy, with quick response times. Here, this laptop has an invisible button design, which means you don't see the button on the trackpad.
4. Connectivity Ports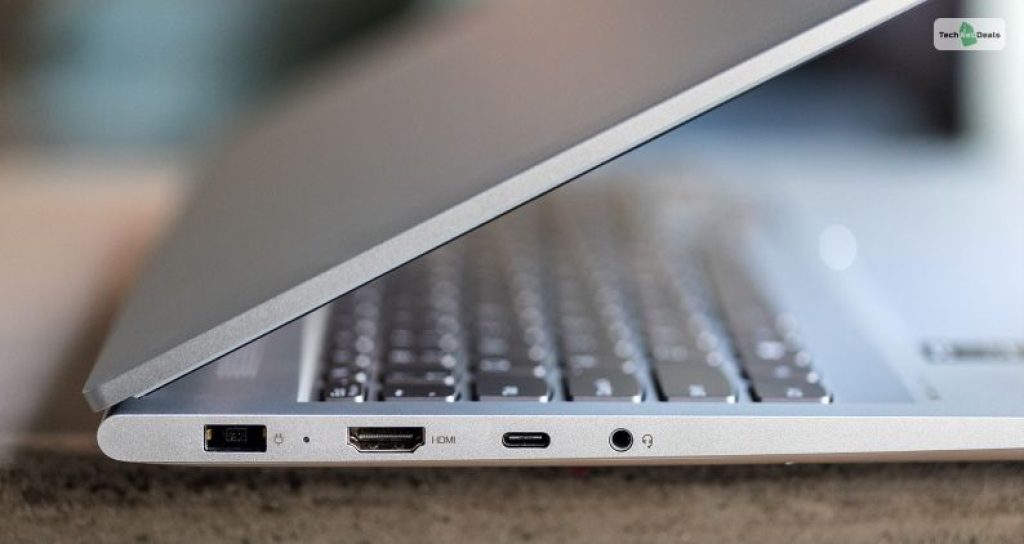 There is one area where a compromise is required since the 720S 15's ports are limited to 1xUSB 3.0, a 3.5mm headset, 1xUSB Type C, 1xUSB Type A, and an SD Card reader slot. If you use a Logitech mouse adapter, adding any additional USB A accessories or getting any kind of video out requires a trip to dingle town. There is no lock hole for those who work in public spaces. The odd square port is where the AC adaptor is.
5. Battery Life
One feature that distinguishes this laptop from others with similar features is its 79-watt/hour battery with legs. Although I haven't totally used the battery up yet, I am presently at 72% after 3 hours of surfing, writing, and streaming. It is reasonable to assume that the battery will last between 8.5 and 10 hours on a single charge.
6. Performance
The Nvidia GeForce GTX 1050Ti Max-Q makes the Lenovo Ideapad 720S-15 out of the competition. If you typically play online multiplayer games like Warzone, Fortnite, Valorant, DOTA 2, League of Legends, and more, you will get 60+ frames pretty easily.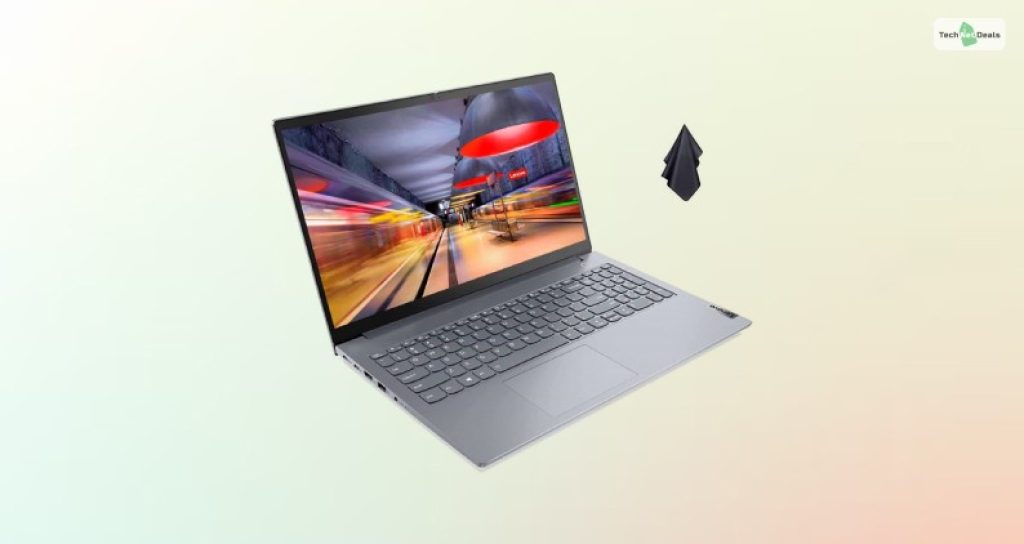 However, modern-day single-player games like God of War, Red Dead Redemption 2, Elden Eiong, and more will perform poorly here.
Frequently Asked Questions (FAQs):
People looking forward to buying a new laptop have been asking questions regarding the Lenovo Ideapad 720S 15. Here are my answers to these questions:
Q1. Is The Lenovo Ideapad 720S 15 A Good Gaming Laptop?
Ans: No, this laptop is not exactly meant for gaming anymore in 2023. While it provided decent performance as a budget laptop back in 2018, it fails to give good performance in modern games.
Q2. Can You Upgrade The Lenovo Ideapad 720S 15" Laptop?
Ans: You can only add additional RAM sticks on this laptop, which can be expanded to 32GB. Apart from that, you cannot upgrade any other components.
Final Verdict: Is The Lenovo Ideapad 720s-15 Worth Buying In 2023?
The Lenovo Ideapad 720s-15 is a great laptop if you want decent power, mainly for work purposes. Even content creators who need to do a lot of video editing and other creative work will also find this system decently powerful enough.
However, if you want this laptop for more power-hungry work like animation and gaming, it falls short of being recommended to people in this category. Since it's a pretty old laptop, its hardware has lagged in terms of requirements set by modern games and software.
Therefore, I would only recommend this laptop only to working professionals who need a laptop for their office work, and students. If you are a gamer or a 3D artist, I would recommend getting better laptops.
PROS
CONS
➼ The design is pretty good.
➼ Battery life is good.
➼ Vibrant 4K touchscreen display.
➼ Responsive fingerprint reader.
Stays pretty cool and quiet.
➼ Has only one USB port.
➼ Build quality is compromised a bit.
➼ Pretty outdated as of 2023.
➼ Underwhelming gaming performance.
Read Also: