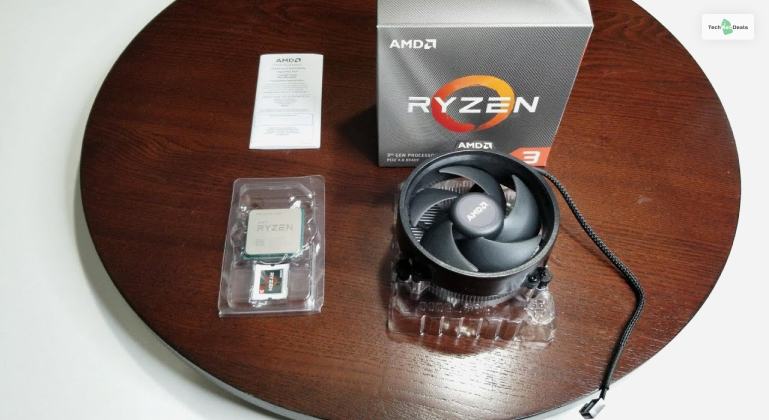 Building a gaming desktop in 2023 has become more complicated than before, thanks to the availability of hundreds of options. New technology being released every quarter has made it even more difficult. Therefore, if you wish to build a budget gaming setup, you must look at this AMD Ryzen 3 3100 review right now!
Even though this processor was released in 2020 as an entry-level mid-range processor, it still has enough power to be on your wishlist in 2023. Therefore, read this review post before deciding whether this $99 processor will be the best for you.
AMD Ryzen 3 3100 Specifications And Features
The primary specifications of the AMD Ryzen 3 3100 are:
| | |
| --- | --- |
| Socket | AMD Socket AM4 |
| Generation | Zen 2 |
| Transistor Size | 7 nm |
| Transistor Count | 3,800 million |
| Frequency (Base Clock Speed0 | 3.6 GHz |
| Turbo Clock | 3.9 GHz |
| Base Clock | 100 MHz |
| TDP | 65 W |
| Memory | DDR4 (3200 MHz) |
| Channels | Dual Channel |
| PCIe Compatability | 4.0 (16 lanes) |
| Number of Cores | 4 |
| Number of Threads | 8 |
| L1 Cache Memory | 256 kb |
| L2 Cache Memory | 2 MB |
| L3 Cacher Memory | 16 MB (shared) |
| Integrated Graphics | None |
| Overclocking Support | Yes |
| Thermals (Cooling Fan) | AMD Wraith Stealth |
| Release Date | May 2020 |
| Price (2023) | $99 |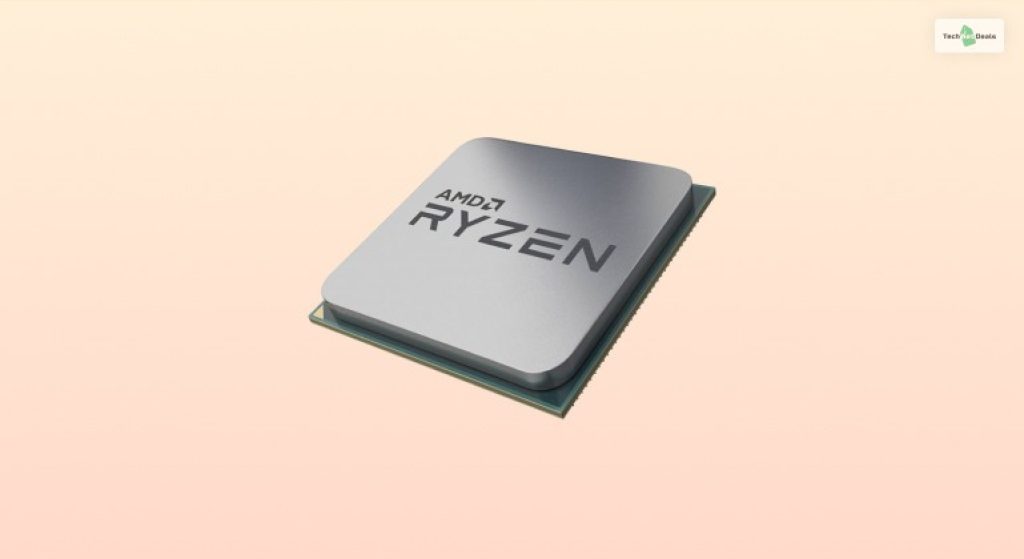 1. Architecture And Chipset
Regarding the architecture and chipset of the AMD Ryzen 3 3100, it's based on the Zen 2 architecture. This is a significant step up from the previous Ryzen 3 Zen 2 processors like the AMD Ryzen 3 2300X and the AMD Ryzen 3200G.
This is because the latter two processors are built on the older Zen+ 12nm architecture. The Ryzen 3 3100 is built on the 7 nm Zen+ architecture this time. But what's the impact of this upgrade?
Firstly, the processor can use the SMT feature to overclock their clock speeds while maintaining the exact power requirements. This allows the 3100 to push its clock speed to 3.9 GHz while maintaining its 65 W TDP.
2. Clock Speed
The base clock speed of the Ryzen 3100 is 3.6 GHz, which can be overclocked to 3.9 GHz. The best feature is that you do not need a separate application with BIOS changes for overclocking this processor. You can do all of them with the AMD Ryzen Control Center application!
The clock speed is significantly lower than other expensive competitors like the AMD Ryzen 3 3300X, Intel Core i3 10320, Intel Core i5 9400F, and the Intel Core i7 7700K. However, it's necessary to understand that the 3100 is cheaper than all the aforementioned processors.
3. Cache Memory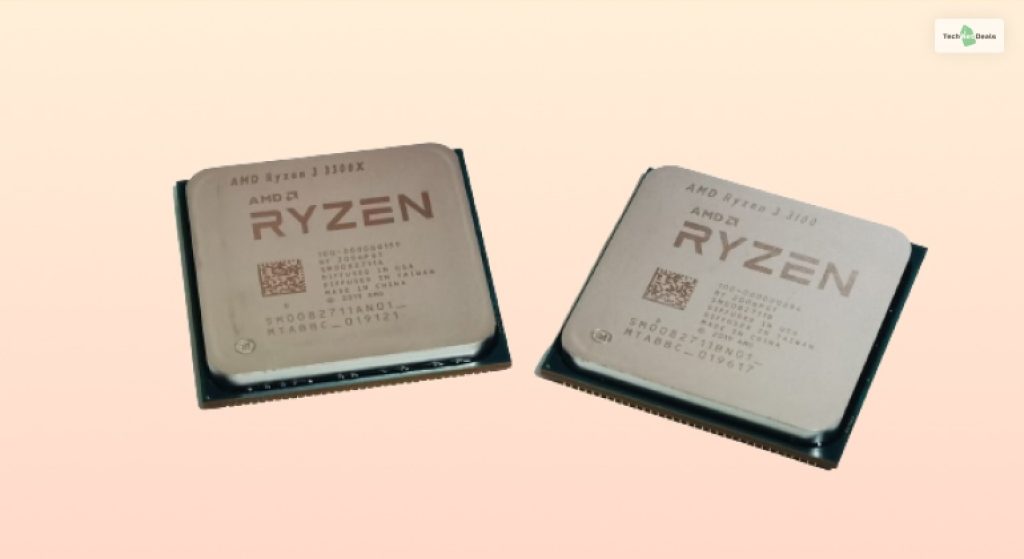 Compared to the Ryzen 3 2300X, the cache memory has also been increased. Well, technically speaking, it has been doubled now. It's even more than the Intel Core i3 9100. Therefore, when it comes to gaming, this 3100 should give better performance than the aforementioned processors.
4. Compatible Motherboards
Only some current motherboards in the market will support the AMD Ryzen 3 3100. This is because motherboards also have various chipset and socket types which dictate what kind of processor will be supported.
This means that motherboards will have various types depending on which processor it will support (AMD or Intel) and up to which generation it will support.
Therefore, if you are interested in this processor, you must buy an X570 or B550 motherboard. The B550 is a cheaper choice here.
5. Cooling Fan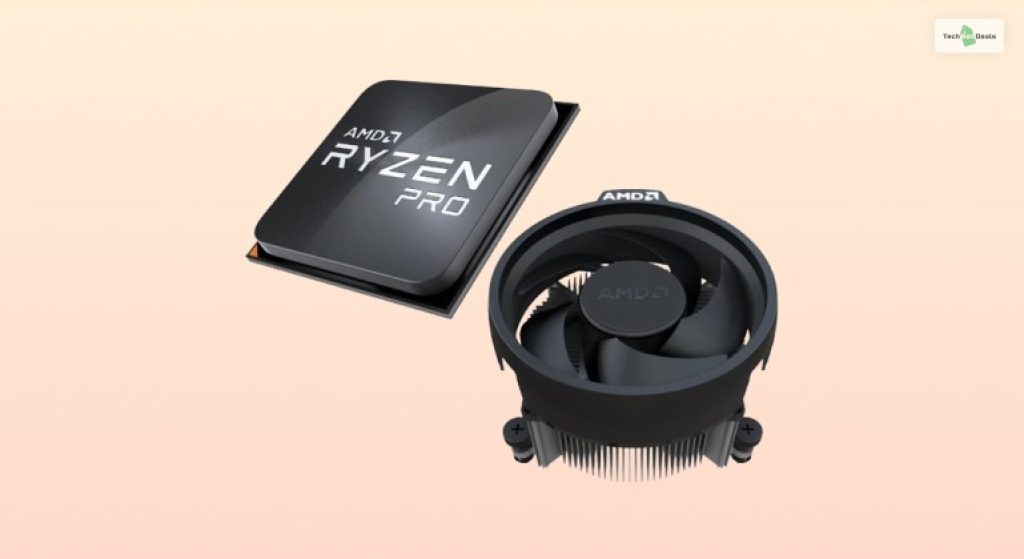 When I opened the box of this processor, I found a cooling fan inside. Named the AMD Wraith Stealth cooler, this fan produces no noise whatsoever. Additionally, it's easy to install this fan. Just don't forget the thermal paste!
5. Driver Support
AMD has continued driver support for this processor, which I expect will continue until 2025. The latest version of this driver is the AMD Ryzen Store MI v 2.1.0.2018, released on February 2023 for Windows 11. The Windows 10 version is known as the Ryzen Master.
AMD Ryzen 3 3100 Performance
After slotting in the AMD Ryzen 3 3100 processor on my AMD desktop for testing, I was ready. Here are the specifications of the AMD gaming desktop that I used:
| | |
| --- | --- |
| Operating System | Windows 11 |
| Processor | AMD Ryzen 3 3100 |
| Graphics Card | NVIDIA GeForce RTX 3060 |
| Memory | 32 GB DDR5 |
| Storage | 1 TB SSD |
| Cooler | AMD Wraith Stealth |
| Motherboard | Aorus Master X570 |
| Power Supply | Phanteks RevoltX 1200 |
1. Multitasking
Regarding multitasking, the multi-threaded support found in AMD Ryzen processors gives it an edge in terms of performance and price paid compared to most Intel processors. While Intel wins it on the power of each official core, Ryzen processors have the upper hand when you combine them all together.
I conducted many multitasking tests, like playing games while streaming my gameplay on Discord, having 20+ tabs open on Chrome, and even installing one game and updating another simultaneously.
I was surprised to see everything go smoothly. However, my computer did slow down a bit when it came to installing and updating two different games simultaneously. I was just happy that my PC did not crash and get the "blue screen of death"!
I also edited an 8-minute 4k video on Adobe Premiere Pro, which took me less than 10 minutes to render. I was impressed by its rendering speed. Using Blender to create highly-detailed 3D models also felt smooth and lag-free.
2. Gaming
I tried seven games to test the AMD Ryzen 3 3100 gaming support. Im played all these games at maximum settings at 1080p resolution. Here's a table stating what average FPS I got for each of them:
| | |
| --- | --- |
| Metro: Exodus | 95 |
| The Witcher 3: Wild Hunt (Special Edition) | 101 |
| Cyberpunk 2077 | 62 |
| Elden Ring | 85 |
| Red Dead Redemption II | 68 |
| Valorant | 256 |
| DOTA II | 272 |
As you can see from the frame rates above, all the games provided reasonable frame rates. Cyberpunk 2077 somehow stayed at 60fps+, occasionally dropping to the 40s due to enabling NVIDIA Ray Tracing.
If you want to focus on multiplayer online games like Valorant, Counter-Strike 2, Rainbow Six: Siege, Fortnite, Apex Legends, and more, this processor will easily support them even in machines with lower-end GPUs and lesser RAM.
However, coming to AAA single-player titles, you can expect them to perform reasonably well at 1080p resolution. However, playing these games at 2k or 4k resolution will bottleneck the GPU, even if they can do so.
Final Verdict: Should I Buy The AMD Ryzen 3 3100 Processor In 2023?
If you are a gamer and want a processor under $100, you can buy the AMD Ryzen 3 3100 processor over other AMD and Intel processors. It provides excellent performance for the price you are paying. However, I would suggest spending $20 more to get the AMD Ryzen 3 3300X, which provides a massive jump in performance.
PROS
CONS
• Great value for money (performance to cost)
• Affordable price ($99)
• Lower TDP (65 W)
• Will bottleneck higher-end graphics cards
• You can play slightly more fr a drastically better processor (Rycen 3 3300X)
• The Wraith Stealth cooler could be better.
Read Also :