Cloud gaming is slowly changing the gaming landscape a lot. Instead of directly playing games on your computer by inserting its disc or downloading it from Steam, you can now stream them instead. This has been made possible with the launch of Xbox Cloud Gaming.
Gone are the days when people used to say, "But can it run Crysis?" Now, any computer, even the age-old Pentium-core ones, can run newer games like Halo: Infinite and Cyberpunk 2077.
All you need is a really good internet connection, $15 per month, and you are gold.
Therefore, if you wish to enter the atmosphere of cloud gaming where the limit is beyond the sky (unless you have a poor internet connection), read this post about Xbox Cloud Gaming till the end.
Xbox Cloud Gaming Pricing Plans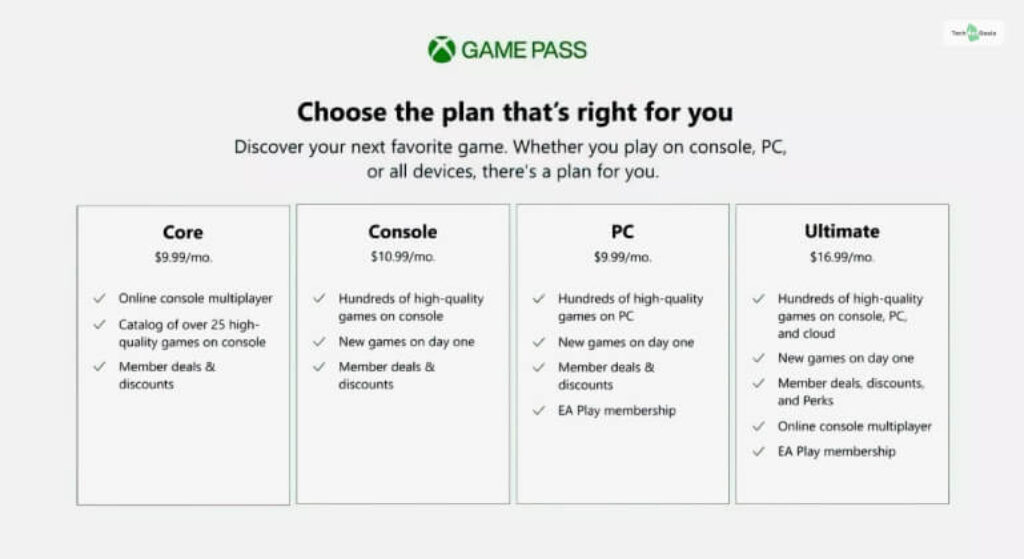 Believe it or not, Xbox Cloud Gaming (Beta) is free of cost! However, there is a catch – you must have an active Xbox Game Pass ultimate subscription to get this for free.
This subscription costs $14.99 per month – the same as the standard Netflix subscription.
Xbox Cloud Gaming Interface
One of the most interesting things about the Xbox Cloud Gaming is that you can play games in two ways.
You can either open the Xbox Cloud Gaming website from your browser or you can do so directly from the Xbox app. All you need is an Xbox account and an active Xbox Game Pass Ultimate subscription. 
However, as a PC gamer, one of the biggest issues I faced with Xbox Cloud Gaming is the fact that you cannot play it with a keyboard and mouse.
Therefore, you must play games using a controller. This caught me off guard, even though I have an Xbox One controller for playing games on my old (but still gold) Alienware Aurora 2019.
However, I expect many PC players to not have a controller and feel a bit at a loss after seeing such a requirement. While Microsoft did say that support for keyboard and mouse controls is on its way, I will have to wait to see it for myself.
Smartphone gamers need to be careful since not all games are optimized for smartphones with touchscreen controls. Some of the games that are well-optimized are Fortnite, Ori and The Blind Forest, Minecraft Dungeons, and Dead Cells, to name a few.
Overall, the user interface of Xbox Cloud Gaming is pretty neat. Its game library can be found in one tab, where you can directly search for games. In addition, you can also search for games alphabetically as well.
Plus, I liked the fact that Xbox Cloud Gaming iOS and Xbox Cloud Gaming Mac are a reality.
Therefore, if you think Mac gamers don't exist (they don't, to be honest) – they do now. It's time to finally shine and come out of thy shadows, fellow Mac gamers!
Xbox Cloud Gaming Performance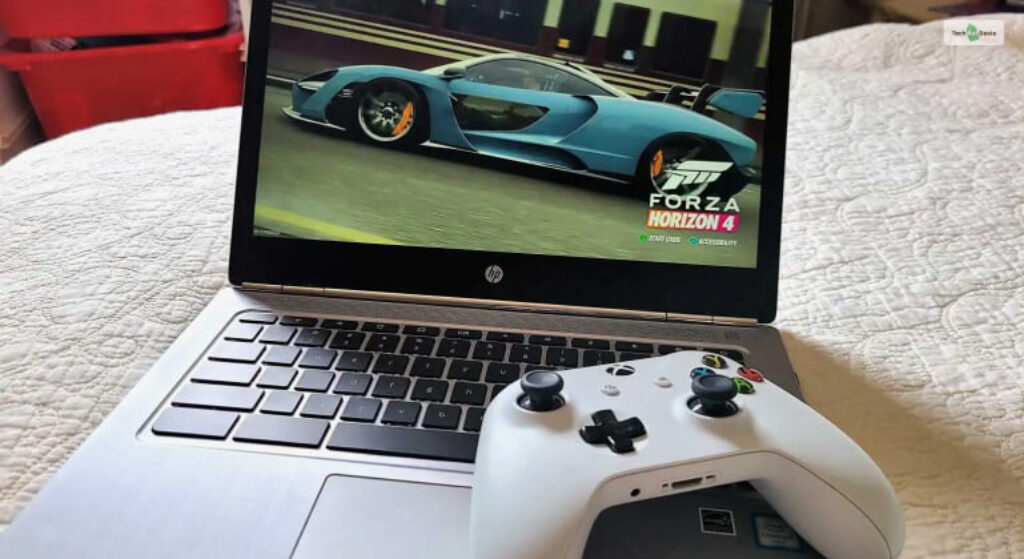 Now, coming to the main concern that most gamers will eventually ask about – the gaming performance of Xbox Cloud Gaming.
Even if Microsoft says that you do not need a high-end PC to run all the latest high-end games, is it really true? Are hardware limitations due to financial constraints for gamers a thing of the past?
The answer is yes – and no. Let me explain this doubtful debacle to you.
Regarding Xbox Cloud Gaming, the most essential requirement (apart from a PC or smartphone) is a very fast internet connection. If you don't have the most expensive and fastest internet connection in your region, well, good luck playing these games!
Throughout your play session, you will be at the mercy of your internet connection. Since you are not running the game on your computer and instead streaming it (similar to Netflix), you are totally reliant on your internet speed.
If your internet speed is slow, you will lag. A lot. If it's fast, it will be smooth 60 fps + headshots for you in Xbox Cloud Gaming Fortnite.
Therefore, to have a smooth gaming experience with Xbox Cloud Gaming, you must have an internet connection with a minimum of 10 Mbps download speed.
With my decent Verizon Fios internet connection, my gaming experience was pretty smooth. Loading a game took under 30 seconds, and I saw no lag at all.
Xbox Cloud Gaming Queue Times And Load Times
However, my load times significantly increased (almost doubled) as I played on my Apple iPhone 14 Pro Max. The same goes for my friends who played Slay The Spire on their Nothing Phone 2 and Moto Razr. Smartphone users, beware.
Another gripe I had with Xbox Cloud Gaming was its queue times. Since the games are running using the hardware of a high-end PC, their output is being streamed directly to your screen.
Therefore, one PC connects to multiple users. So if too many players end up gaming from the same PC, you gotta wait to get your chance.
Sometimes, I had to wait for almost 10 minutes before I could play anything at all! I hope Microsoft makes queue times faster since I expect more users to jump on this cloud gaming bandwagon soon.
Xbox Cloud Gaming Graphics And Audio
The biggest downside of Xbox Cloud Gaming is its graphical quality.
If you play Halo: Infinite on your computer from Steam and then play it using the Xbox Cloud Gaming Steam deck or desktop, you will see the difference clearly.
The graphics are significantly downgraded from their original quality. Plus, the major distraction is the fact that the graphical quality can change from time to time.
Just like using Netflix, your internet connection will dictate what graphics you will get. If it's slow, you might play them at 720p with 30 fps. If it's fast, you might get the full 1080p and 60 fps experience.
However, for me, most of the time, it was 720p at 60 fps. Rarely did it go to the 1080p at 60 fps experience, even though I have a good internet connection.
Regarding audio quality, it was pretty good and consistent for 90% of my playtime. Again, your internet connection will dictate this.
Sometimes, I felt the audio lagged behind the action on my bass-heavy Skullcandy Crusher Evo headset. I believe this is due to bandwidth speeds since it returned to normal after a frame stutter soon enough.
Also, just like how most gamers use Discord on Xbox, you can use it with Xbox Cloud Gaming as well. They are different apps, after all! Therefore, I hope your Halo: Infinite Capture the Flag sessions with your buddies go well!
Moreover, I noticed some input lag as well. Just like the audio latency, this happened a few times to me when my bandwidth speed dipped.
Xbox Cloud Gaming Alternatives
If you are looking for Xbox Cloud Gaming alternatives, then you have only two options in 2023:
1. PlayStation Plus Premium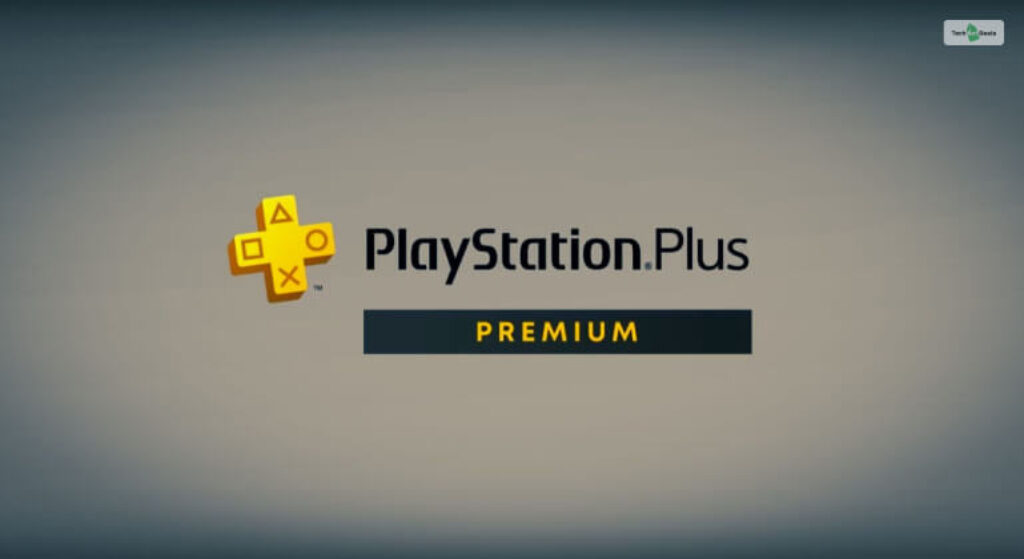 Price: $17.99/month
Sony's PlayStation Plus is the biggest rival of Microsoft's Xbox Cloud Gaming. Not only do these two have a PlayStation vs Xbox beef, but it has extended here as well!
Similar to Xbox Cloud Gaming, PlayStation Plus Cloud Gaming has all the PlayStation exclusive titles, along with many more as well. Even though it costs $2 more, connectivity issues and queue times plague it in 2023. 
2. Nvidia GeForce Now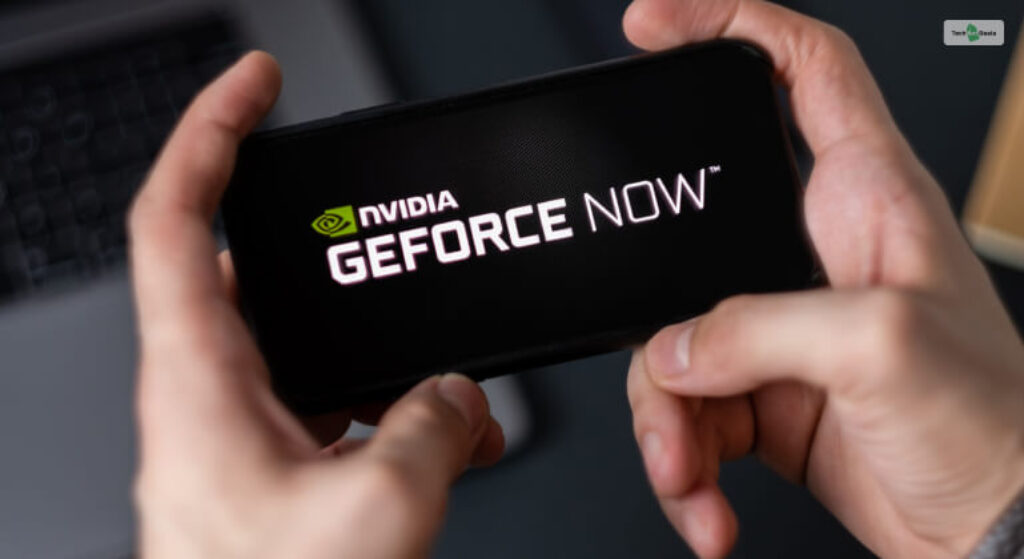 Price: $9.99/month or $19.99 per month
Nvidia's GeForce Now is also another competent alternative you may consider.
This has two plans, depending on the system you want. For $10, you will get an RTX 2080-based system. For $20, you get a more powerful and faster RTX 3080-based system.
However, you will suffer from limited gaming time. The $10 plan gives you 6 hours of daily gaming time, while the higher tier gives you upto 8 hours.
While it has the potential to be the best, you need to buy the games individually from Steam, Epic Game Store, or GOG to play them here. Therefore, this makes GeForce Now pretty expensive.
5 Best Xbox Cloud Gaming Playable Games
Which games are playable in Xbox Cloud Gaming?
This question is difficult to answer since many games get rotated out, especially the non-Xbox exclusive games and the Microsoft-owned ones (like Starfield and Sea of Thieves). This is another major con of using this platform.
From single-player action games to multiplayer shooters, you can stream it all using Xbox Cloud Gaming. With what I have seen so far, here are the best ones I recommend:
1. Halo: Infinite
Genre: First-Person Shooter (FPS), Open World, PvP Multiplayer
When it comes to Xbox exclusives, this is the one that made it all possible. As the first-ever Xbox game, Halo: Infinite is its latest iteration. This game boasts an open-world single-player story campaign, which is one of the best this series has offered so far. Master Chief's story is at its finest here, packed with hue guns that decimate enemies in a few bullets.
The multiplayer is still fun, although its lack of updates has been diminishing the player base steadily. But it's still fun with friends, nonetheless.
2. Assassin's Creed: Origins & Odyssey
Genre: Open World, Action RPG
While the Assassin's Creed games have strayed from their roots and identity as a medieval open-world stealth game, the reboot games are great Witcher clones that are fun to play.
Origins takes place in ancient Egypt during the reign of Cleopatra. You are Bayek, a Medjay (Guardian), who goes on to establish the Assassin's Order that we know.
On the other hand, Odyssey takes place in the mindset of the war between Athens and Greece. Here, you play as Alexios (male) or Kassandra (female), ripe with lots of dialogue choices. Plus, you can do the famous Spartan Kick from the 300 movies. Happy now?
3. Grand Theft Auto V
Genre: Open World, Action, Co-Op Multiplayer
GTA has become synonymous with all modern gamers ever since GTA III burst forth into the scene and revolutionized gaming. GTA V is the best one so far, as you get to wreak havoc using an arsenal of weapons, all the while jumping off from an airplane directly on top of a bank to pull off a grand heist.
GTA V online is still active today, 10 years after its release. Therefore, you now get the chance to build your own criminal organization with your friends.
4. Fortnite
Genre: Third-Person Shooter, Multiplayer Battle Royale
While PUBG might have popularized the battle royale frenzy, it was Fortnite that made it into a phenomenon. Introducing building mechanisms to create castles in the sky, this game is still one of the most played games online.
5. Forza Horizon 5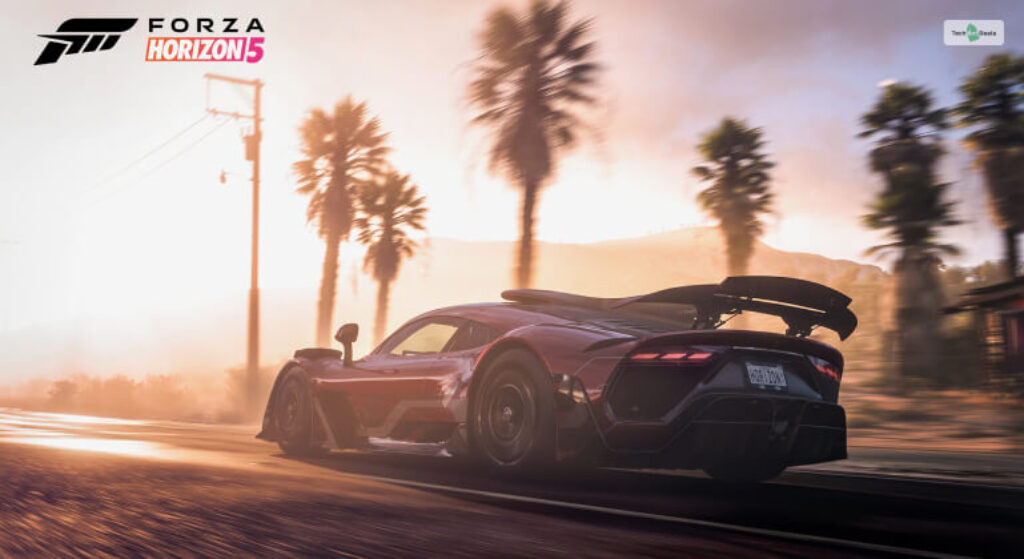 Genre: Racing
Forza Horizon is one of the most realistic racing games ever. With its hyper-realistic graphics and fine-tuned driving mechanisms, this game sits at the pinnacle of racing games. Therefore, get Xbox Cloud Gaming and get set in the tracks!
Final Verdict: Should I Subscribe To The Xbox Cloud Gaming In 2023?
If you have a fast internet connection, can pay $15 per month, and have a controller for PC, getting an Xbox Cloud Gaming subscription is a no-brainer. With so many great games to choose from, it's a must for all PC gamers.
Pros
Cons
• Great 1080p at 60 fps gaming experience
• Affordable monthly subscription price
• A large collection of games to play
• It does not require a high-end PC to play modern AAA games
• Many games are optimized for smartphones
• Easy-to-use user interface
• Require super fast internet connectivity
• Some games will get rotated out
• No keyboard and mouse support
• Occasional input lag and long queue times
More Resources: