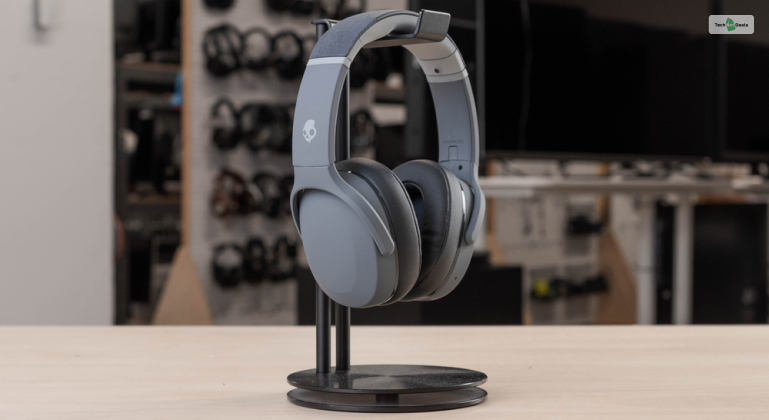 Most people have a common complaint with their headsets – where's the bass? Since bass-based music is getting more and more popular (hip-hop and techno are flourishing), people now want higher bass from their headsets. This is where the Skullcandy Crusher Evo comes in to answer your wishes.
With amazing bass, sound quality battery life, and comfortability, this is a great option for bass heads in 2023. Keep on reading this review to find out more!
Skullcandy Crusher Evo Release Date & Price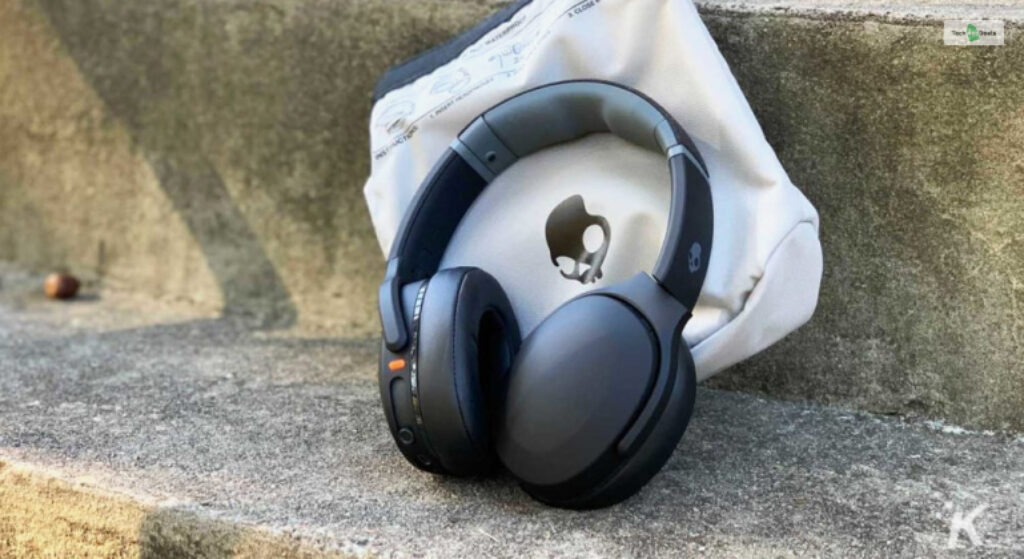 The Skullcandy Crusher Evo is not exactly a new wireless headphone in India. It was released three years ago, back on November 19, 2020. Therefore, you might have difficulty finding these headphones in retail shops.
However, most online stores like Amazon, Best Buy, and Walmart will have this on their catalog, along with other Skullcandy headphones.
The Skullcandy Crusher Evo price in 2023 is anywhere between $100 and $139. Its price will entirely depend upon whether it's a first-hand one or a refurbished one. This makes it fall under the medium-range segment of wireless headphones in 2023.
Skullcandy Crusher Evo Specifications
The primary Skullcandy Crusher Evo specs are:
| | |
| --- | --- |
| Driver Frequency Response Rate | Over the ear |
| Impedance | Wireless (Bluetooth 5.0) |
| Driver Frequency Response Rate | 40 mm |
| Driver Frequency Response Rate | 20 Hz – 20 kHz |
| Impedance | 32 Ohms |
| Microphones | Yes |
| Battery Life | 40 hours |
| Charging Time | 2 hours |
| USB Charging Port | USB Type C |
| Weight | 0.69 lbs (312 g) |
| Colors Available | Chill Grey, True Black, Dark Blue, Dark Green, Light Grey, Light Blue |
Skullcandy Crusher Evo: My Impressions
After getting my hands on the Skullcandy Crusher Evo, I expected it to be more of the same as the Skullcandy Crusher 2014. However, I did expect to see some surprising improvements when I actually got to use this. Here are my thoughts regarding this Skullcandy Crusher Evo review:
Design & Build Quality
When I had a look at the Skullcandy Crusher Evo, I found its design to be pretty minimalistic and slick. It had a mono-color tone, which actually suited it pretty well. It also has a matte texture to it, which gives this headset a more modern edge.
However, the external surface of these wireless headsets worried me the most. Upon touching it, it feels like cheap plastic, but with a matte texture It feels light and flimsy at best.
But the more I used this headset, the more I actually started to enjoy it more and more. It's actually pretty tough, even though it's light. The folding hinges feel easy to use, with all the wires neatly fitting inside.
The best thing about this headset is the fact that you can move the earcups 360 degrees all around.
Another thing that I liked about the Skullcandy Evo Crusher is the protective bag that comes in the box. While I expected a hard case to come with it (owing to its premium price point), I was surprised to find a more intuitive nylon pouch.
This pouch is pretty spacious inside, having two different mesh pockets inside. While one holds the headphones, the other holds the charging cable. On the top, you have a buckle instead of a drawstring.
For the first time, I didn't have to untangle them after taking them out! Plus, the pouch feels durable enough to withstand a few falls as well. Nice work, Skullcandy!
However, neither the headphones nor the bag are waterproof. Therefore, keep it out of your poolside area, and definitely keep the headset inside the bag, and then keep the bag inside another bag when it rains. This is a moderate flaw in its overall high quality.
Comfort
Even though the Skullcandy Crusher Evo is moderately weighted (0.7 lbs), it still feels pretty light when worn. However, since it has a big size, the headphones do feel big when worn – albeit light at the same time.
The mesh ear cushions are pretty soft, resting comfortably on my ears. The clamping force is not too much, which makes it comfortable enough to use for longer sessions. My ear is average-sized, making it fit tightly inside the earcups. However, I expect people with bigger ears to face difficulties with how the ear cups will fit their ears.
In addition, you can change the earcups pretty easily. You can either buy new Skullcandy earcups, or you can fit one from any other company as well! However, I didn't test this feature to check whether this supports all other earcups on the market or not.
Even the headband has a soft rubber cushioning, which makes it rest above my head comfortably. Overall, it's a pretty comfortable set of headphones, even though it weighs higher than the average headset.
Connectivity
There is one thing that you should know – the Skullcandy Crusher Evo has two different models – a wireless unit and a hybrid unit. This is a Skullcandy Crusher Evo wireless review since that is the model that I got to test. The hybrid unit will be launched soon.
It uses simple Bluetooth 5.0 to connect. There are no extra wireless dongles to connect it via a USB port. Therefore, if your computer or laptop doesn't have Bluetooth support (primarily referring to desktops like the Alienware Area 51 Threadripper), you will have to buy an external Bluetooth dongle for it. Plus, the Bluetooth has a connecting range of 15 meters, which is good enough. 
Unfortunately, unlike many wireless headsets, there's no 3.5 mm (or USB) aux port on any side. Therefore, you cannot use it as a wired headset if your charge runs out, or you need to use it with a desktop like the Alienware Aurora 2019. 
Wireless headsets nowadays support this, and I was sad not to find it here as this is a premium headset. This is why I am waiting for the hybrid unit to come out.
Regarding connectivity, one major feature that I didn't get to see here is the support for Active Noise Cancelation (ANC). This has been a staple in all high-end headsets that I have tested so far. Therefore, using this on the commute might not be as good as using a Sennheiser Game One gaming headset.
When you open the box, you will get the USB cable inside. When the hybrid unit is released, you will also get the 3.5 mm cable inside as well.
Controls
Both the right and left ear cups of the Skullcandy Crusher Evo have embedded buttons on them for easier control.
On the right earcup, you will see three buttons – two volume buttons (increase and decrease) and the playback button to pause and play music. Here, you can use the playback button to pick up and hang up calls when connected to your smartphone.
However, if you double press the volume buttons, it will also change the track as well, letting you go to the next (or the previous song) in your playlist! I loved this feature of these buttons, as I double-tapped the volume down button to listen to the same song on a loop (it was the song Gaia by King Gizzard and the Lizard Wizard).
On the left earcup, you will find the power button and the unique bass control button. Holding down the power button turns it on and off, while double pressing it turns on pair mode.
On the other hand, we get the unique bass control slider. Since the Skullcandy Skull Crusher Evo is a bass-heavy headphone, you can slide this up and down to control the intensity of the bass. This is a nifty feature that bass enthusiasts will love using!
Battery Life
If you want plenty of battery life right out of the bag, the Skullcandy Evo Crusher has got you covered. This wireless headphone has a maximum battery life of 40 hours. This is pretty impressive, considering the fact that most headsets have, on average, 25 hours of battery life.
However, it's the same as the SteelSeries Arctis 3 2019 edition wireless, which also boasts 40 hours of battery life at a cheaper price. However, compared to the likes of the Monoprice 110010, it's far better, considering that Monoprice has only 15 hours of battery life!
With how much I listen to music daily, I didn't feel the need to change this on a daily basis. I charged it fully once in the morning (for approximately 2.5 hours), and it's good for two whole days. This ultimately made me fear the "charge-end" scenario a lot less.
Mic Quality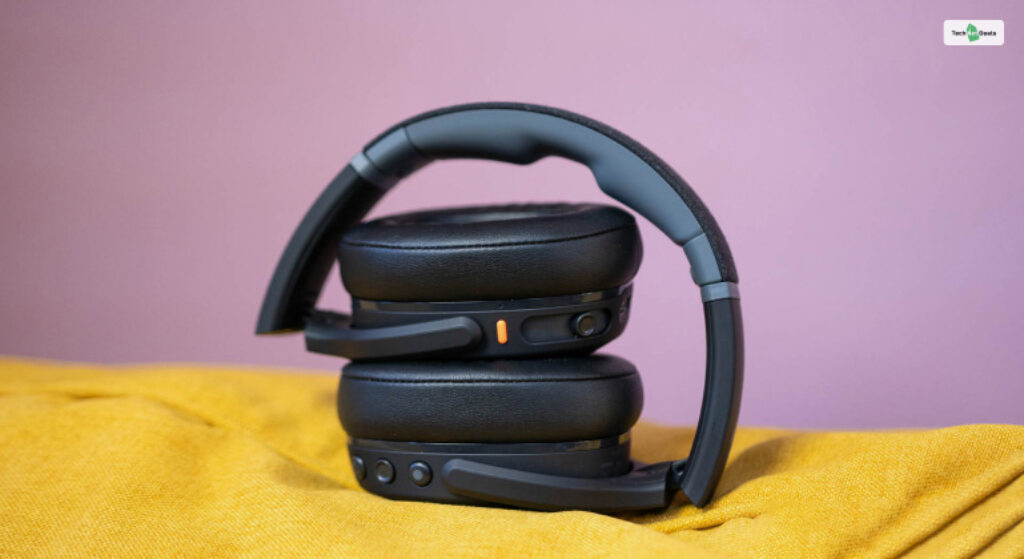 Since you will be getting calls on your smartphone, you will be using the mic of this headset a lot. Here, in terms of the quality that the person on the other end can hear, it's pretty average.
I tested it out by simply calling from my phone and on Discord. Whole calling from my phone (and through WhatsApp), this performed like any other headset mic – not too shabby. Other devices, like the JBL Tour Pro 2 buds, have better speech clarity in this regard. 
However, unsurprisingly, my speech sounded clearer on Discord, which I believe is due to its Noise Suppression feature. Therefore, you can use this with Discord on Xbox to communicate with your teammates better and have fun!
Sound Quality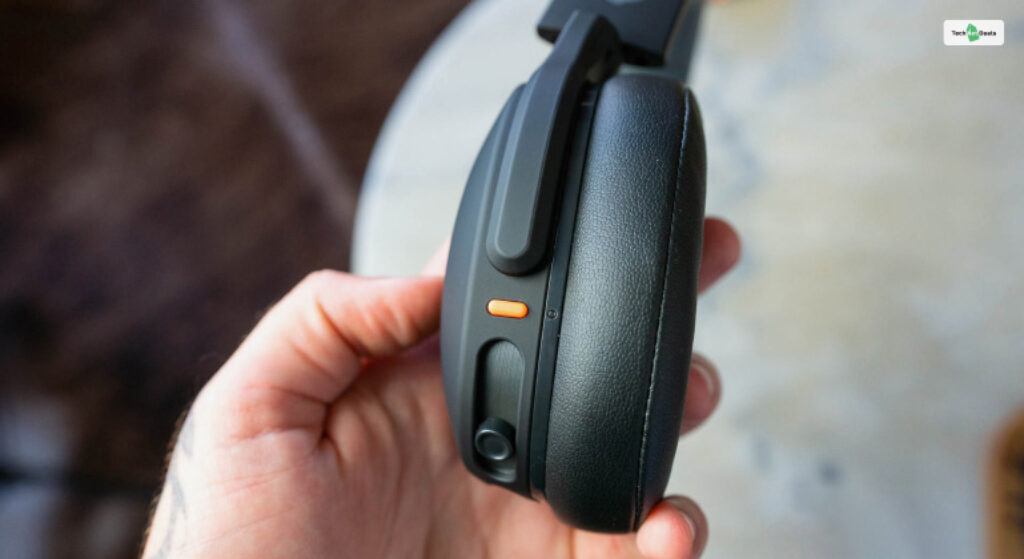 If you want high-end sound quality that might live up to AirPods Pro 3 when it launches in the future – you will definitely get it here. 
The Skullcandy Crusher Evo bass is by far the best one I have heard through any headset, hands down. Therefore, if you are a bass lover listening to a lot of hip hop, Techno, and Psy music – this headset is a must-buy in 2023!
The availability of a bass slider for controlling the bass is by far its best control feature. If you don't want too much bass since you mostly stick with Apple Music Classical – you can simply turn it down to get the perfect sound you need!
When it comes to the bass, it's enough to actually crush your skulls. Its bass is boomy and punchy enough to hammer your cranium sideways if that's what you want. Don't want too much bass and prefer something lighter? Then you slide the bass slider down!
While this is by far one of the best wireless headsets for music listeners, it's a decent one for gamers. While I didn't experience any latency issues while playing online games like Call of Duty Mobile and League of Legends: Wild Rift, there are better gaming headsets out there – like the Astro A40 Tr Headset + Mixamp Pro 2017. 
Skullcandy Crusher Evo: Best Alternatives
If you wish to consider similar to this, then here are some great Skullcandy Evo Crusher alternatives in 2023:
1. Sony WH-XB910N Wireless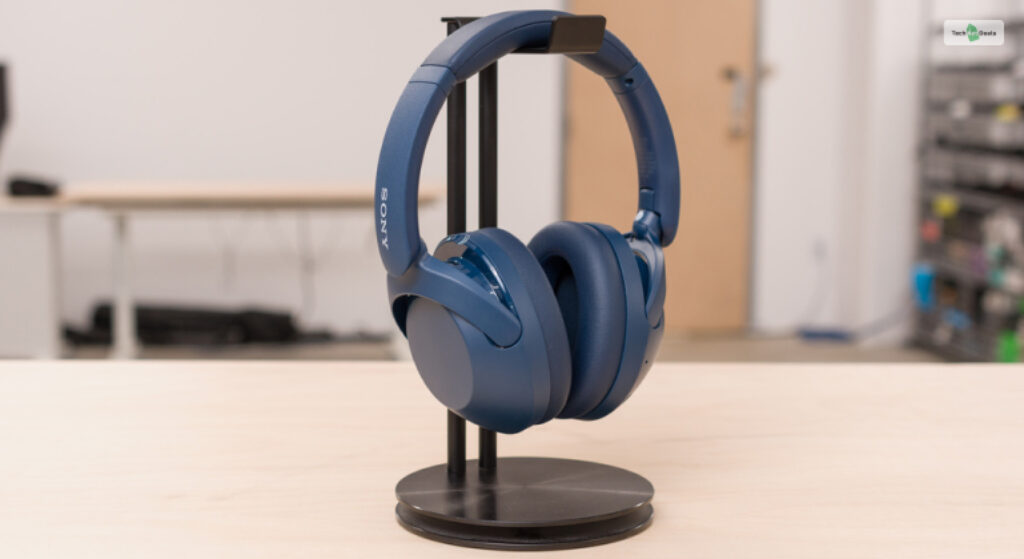 Price: $249.99
The  Sony WH-XB910N Wireless is an amazing bass-heavy headset for a premium price tag of $250. Sony has always delivered in quality, and this wireless headset is no different. The sound quality is bassy and top-notch, thanks to its support of high-resolution LDAC audio. Plus, it has an immense battery life providing 60 hours of playback!
2. Anker Soundcore Life Q30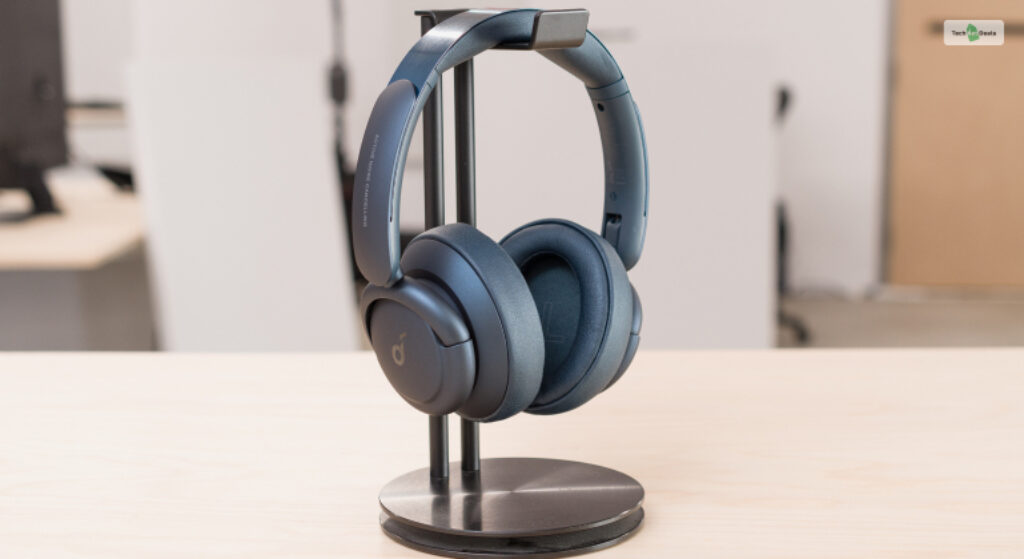 Price: $85.99
If you want budget wireless headphones in 2023, then the Anker Soundcore Life Q30 is a great choice for bassheads. These earcups have great ANC support, punchy bass, and over 40+ hours of battery life. However, due to its low price point, its durability is questionable. Many reviews have come in saying that it breaks easily.
Final Verdict: Is The Extra Bass Of The Skullcandy Crusher Evo Worth It?
If you want boomy skull-crushing bass, long 40+ hours of battery life, comfortable earcups, and great overall sound quality, then the Skullcandy Crusher Evo is worth the price tag as a mid-ranged wireless headset.
While you might not get ANC support or an extended boom mic, it makes up for it with its amazing sound quality and its impressive bass slider. Hip-hop and techno lovers, this is a must buy for you for just under $150!
Pros
Cons
• Skull-crushingly powerful bass
• Good battery life
• Comfortable earcups
• Intuitive playback controls and bass slider
• No ANC Support
• No Bluetooth multipoint support
More Resources: