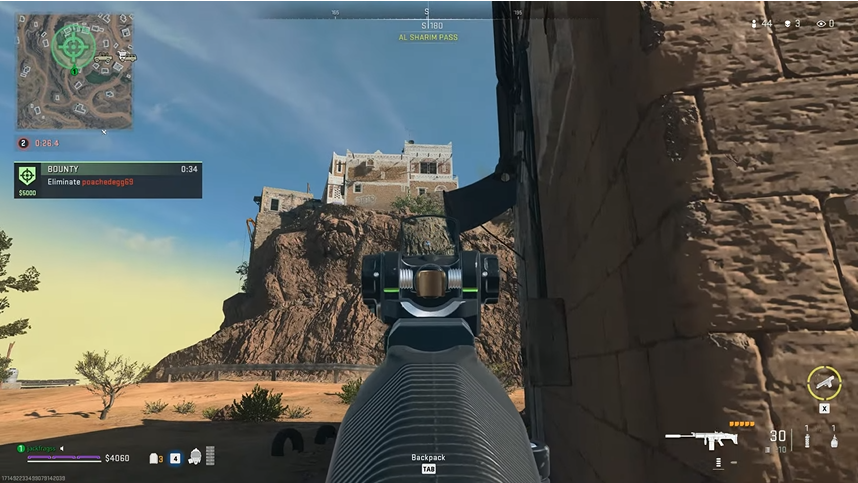 Warzone 2.0 is a battle royale game under the Call of Duty series. It's free to play, yet competitive. However, its new mechanics and the high number of 150 players in each match make the game challenging for new and existing players. Players land on a large map and battle to eliminate others.
Players can loot, buy, and upgrade weapons for an intense fight, but it can be frustrating when you can't win across the game modes. We've compiled the best Warzone 2.0 tips and tricks to boost your winning chances. You can also get the best Warzone 2 hacks from Battlelog for the best gaming experience.
Keep reading to learn more!
Best Tips And Tricks To Get You Winning In Warzone 2.0
1. Always Get Equipped With Powerful Weapons Early
Equipping with ideal weapons at the early stage of Warzone keeps you fit for all kinds of enemies in a match. Once you land on the map, you won't be able to equip again. Moreover, when you face well-equipped enemies toward the end of the match, you can't defeat them.
Weapons like the MCBR Sniper Rifle and M4 Assault Rifle are your best bet when exploring a large map. You can fire from mid-range or tag an enemy far away with any of these. You can also get equipped with a grenade; they can come in handy at some point in the game.
2. Unlock Custom Loadouts From Strongholds
At the beginning of the game, target the Strongholds. Engage in combat with the AI robot and defuse an explosive to unlock custom loadouts. It will improve your game and give you better odds of winning all matches.
This fantastic strategy makes it easier to get meta weapons at the early stage of the game. Players can loot here to collect more weapons and ammo to face the respawning AQ enemies. But while you relish the spoils in Strongholds, look out for other players that may take you down.
3. You Need Money, So Make It
Completing chains of contracts gives you a handsome amount of cash and some other advantages as well. The Bounty contract would mark an opponent's area, getting more accurate as you approach.
It gives you great dominance over your target, as they only tell which direction you're attacking from once it's too late. While this trick can guarantee more wins, you must be alert so you don't get downed by another opponent in the area.
4. Catch Up With The Heavy Helicopter
There are two types of helicopters in Warzone 2: the small and the heavy chopper. Although they can help players cover more ground in no time, it's advisable always to use the heavy helicopter as it has more health. Also, the heavy one is ideal for maintaining your position in the middle part of the map.
Another advantage of the heavy helicopter is the leverage it gives you to Swiss-cheese the enemies on the ground. Also, if one of your teammates gets hit, the enemy below won't be able to finish him off. Meanwhile, you can find this kind of helicopter in limited areas on the map but get some gas at the gas station to keep your aircraft longer in the air.
5. Buy More Than One UAV
UAVs reveal the exact position of all players on the Warzone 2 map. Having more than one allows you to track the location of every player in a match on any map. However, getting multiple UAVs is difficult because you can only buy one per Buy Station and wait until restocked.
A trick to help you get multiple UAVs is completing contracts and looting. It gives you a lot of cash to travel across various buy stations quickly and buy many UAVs. With a hands-full of UAVs, you can take advantage of other players while they tussle for ground at the final stage of the match.
6. Look Out For Mid-Game Loadout
At the middle stage of Warzone 2.0, 5 to 6 crates usually drop in. Head to them quickly, but avoid zoned combat with opponents coming for the crates. If you can access these crates rapidly, you'll grab custom loadouts to replace lost items.
It goes a long way in keeping you well-prepped for the end game. On the other hand, you can use these crates as bait. As players approach the diameter of the zone where the crates drop in, you can take them out, loot them, and even collect valuables from the downed players.
Conclusion!
Without a doubt, Warzone 2.0 is scary and addictive as you strive to keep winning. However, the tips mentioned above and tricks can be game changers. Whether new or familiar with Warzone 2, always equip yourself with powerful weapons before dropping.
Also, look out for mid-game loadout, visit Strongholds to unlock custom loadouts, and complete bounty contracts to make money. More importantly, buy multiple UAVs and catch up with the heavy helicopter. These will get you winning in Warzone 2.0. 
Read Also: